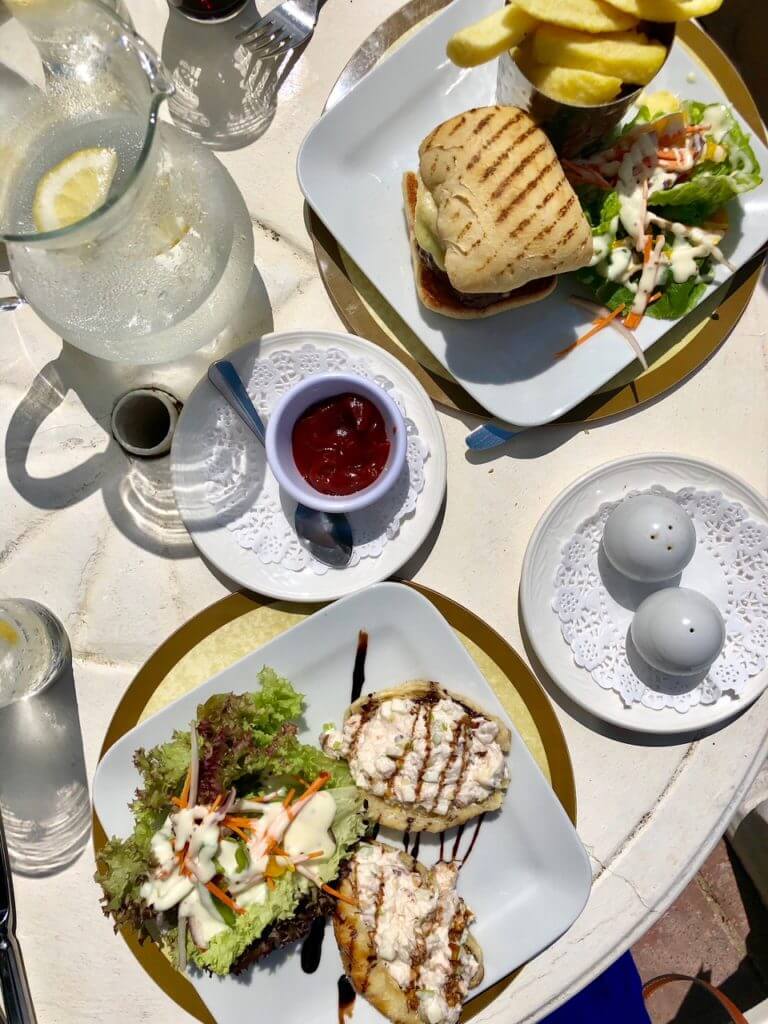 Still dreaming about this delicious lunch at Killeen House – my favorite meal in all of Ireland!
Happy Friday Y'all! My parents are here visiting (last time they were here was our wedding!) and we are keeping our fingers crossed for good weather as we've got a lot of fun activities planned. We'll be taking in a Red Sox game tonight, spending some time on the water tomorrow and heading down to the Cape on Sunday. A trip to Boston wouldn't be complete with our official tour o' restaurants – North End for Italian, Seaport for lobster rolls, and some local favorite coffee and donut shops. It should be an epic weekend – I'll be posting on my Instagram story if you want to follow along!
+ Some helpful pre-merger tips for those of you SPG / Marriott enthusiasts (like myself!)
+ Traveling to Paris? Bookmark this post.
+ A tear-jerking read from a 34-year-old diagnosed with cancer.
+ Kristin Cavallari's home tour
+ Adding this delicious recipe from Pinch of Yum to next week's meal prep!
This Week on South End Style
A Glimpse into Our 1st Year of Marriage
Travel Guide: Killarney, Ireland