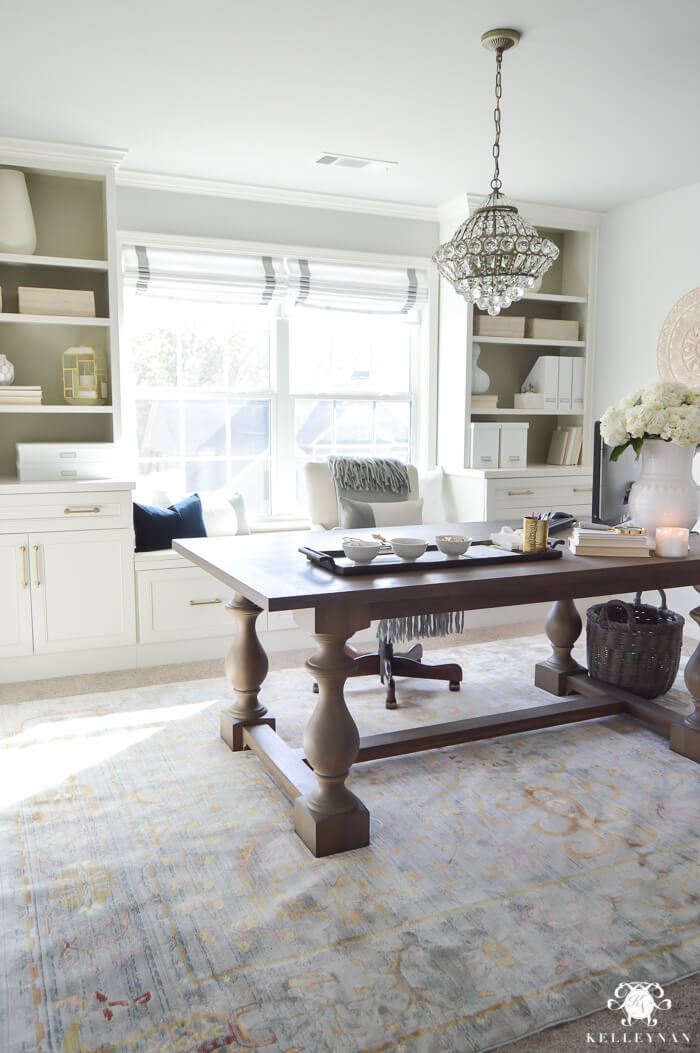 As someone who has had a "remote" or "outside sales" job for my entire career, I've pretty much mastered the art of working from home. Now, let me be clear – working from home is not for everyone. There are days where I won't speak to another person for hours upon hours on end (even days sometimes!). Some people really thrive off a collaborative, energetic working environment (at times I miss this). Others need to be able to walk away at 5:00pm and not think about work until the next day (never have I ever been that person).
Given my experience, here are 5 tried & true ways to make your "working from home" experience the absolute best…
Create a space that works for you. It's important to have an actual desk & chair, not just the sofa or kitchen table. I recently moved my "home office" area from the living area to the guest room and I found myself to be immediately more productive. For me, I enjoy being able to look out the window – seeing the brick building across the street nature keeps me feeling inspired! My desk is not near the television or the general area (in case the hubby comes home mid-day). Additionally, I keep a nice supply of pens, notebooks, etc. so I can truly feel like its my office. Find some home office inspiration/e-designs here, here, here & here.
Stick to a routine, especially when kicking off the day. For example: I wake up and pretty much spend from 7:00-8:00am each morning checking emails, writing blog posts, checking the news & social media, etc. Then at 8:00am, my work starts! Other than a mini-break here and there, I am in work mode from 9-5. I try my best to stick to it.
Make a list every morning. I guess this could help for those in a traditional office environment also but it helps even more so at home where there are SO many distractions. I usually make a list at the end of every day of what I need to accomplish the next day and check things off as I go. And in true OCD fashion, I rewrite the list 100x throughout the day, adding and deleting items. What can I say? I'm a freak.
Schedule breaks throughout the day to keep you sane! Luckily, I have a dog to help with this so I have a built-in morning walk, a midday lunch break & an afternoon walk. During these breaks, I make sure to refill my water bottle, grab a snack or call a friend. I don't want to make it sound like my days are too regimented (because they usually aren't) but I like to try to have a plan in order to keep me on track.
Probably the hardest thing to do, yet the most important, is to avoid at home tasks. It's so tempting to want to throw in a load of laundry or catch up on RHONY (how amazing is this season, btw?!) or unload the dishwasher; however, this quickly leads down a rabbit hole. Next thing you know you're organizing your entire hall closet and three hours have passed. (#beentheredonethat). It's important to keep a true work vs home divide so that you can (a) be productive and (b) enjoy being home when you're "off" work!