Happy Friday y'all! I've got one thing on the agenda this weekend and it is b-e-a-c-h! We're headed to the NJ shore (not that one – no Snookie's here) to take the puppy home to grandmas (where we'll leave her for the next month due to lots of travel), to meet two new babies in our friend group (!!) and to hopefully work on my end-of-the-summer tan. Is summer really coming to an end? WAH. I can't even think about it.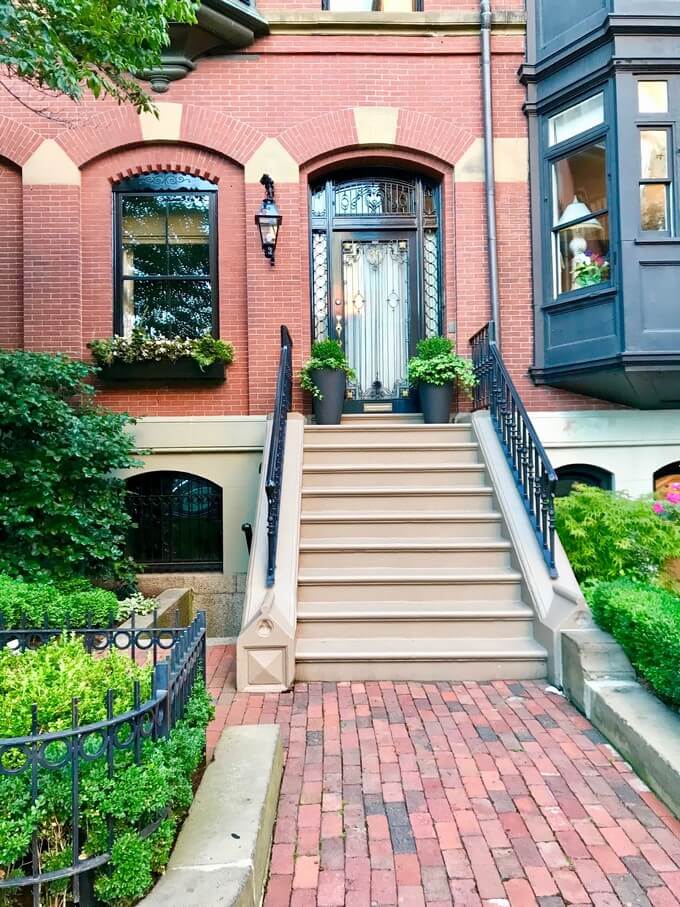 Reading: Some tips for combining finances when married. I'm sure everyone has their own way of doing things but we're trying to find what works best for us. Whether that means combining 100%, only partially, or none at all. We're in the "research" phase. I found a few good articles here, here and here. Any advice?
Inspired: by THIS home tour! I swear, every home tour in AD just gets better and better. I'm not sure what I love more – her stunning, HUGE lawn, the cool color pallet & incredible light that's in her bigger than my apartment double living room or her absolutely perfect master bedroom. I would never leave the house.
Shopping: for some new fall booties! My absolute favorite pair of light brown booties are on their last leg (no pun intended) so I need to snag some before all of the good ones are gone! I purchased these Rag & Bone ones during the #nsale but they were too narrow. Also I apparently don't have any black booties (maybe I lost them?) so I need those too! I am loving these cognac Madewell,  these Sole Society in mushroom suede & these black ones. Who has a great pair that they're willing to share?
ICYMI
An exciting Tufts 10K announcement