Happy Friday y'all! As you're reading this, I'm probably already en route to New Jersey for the weekend. We've got some dear friends getting married right outside NYC and we couldn't be more excited. He's in the entertainment industry and she's got fabulous style, so I can only imagine how stunning their wedding is going to be. Don't worry- many pics to come (follow me in instagram: southendstyle or snapchat: alexisf19 to tag along!).
In honor of this weekend's upcoming nuptials, I'm sharing five of my (current) favorite wedding tablescapes, all very different styles. Enjoy!
This glam wedding is of course an LA dream. The gold chairs, the huge arrangements, the white & soft pink color scheme- so chic, so glam…
With a rustic, nature-filled backdrop like this,  a little greenery is all you need. this space is seriously so gorgeous…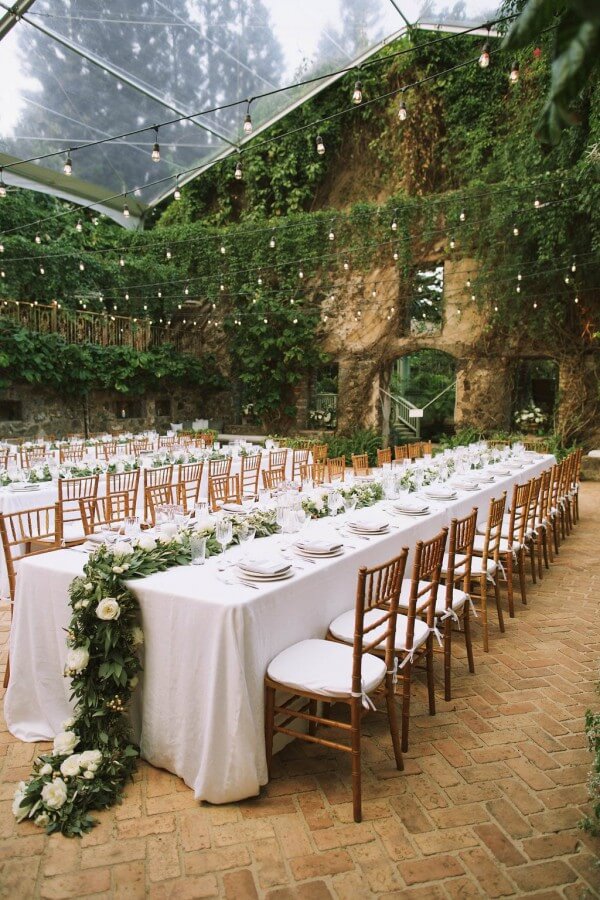 Candles + string lights = the most adorable garden party ever. This wedding just gives off a very peaceful, romantic vibe to me. Love all of the lights hanging from the trellis and the rustic feel of wood and greenery. Simple, yet effective…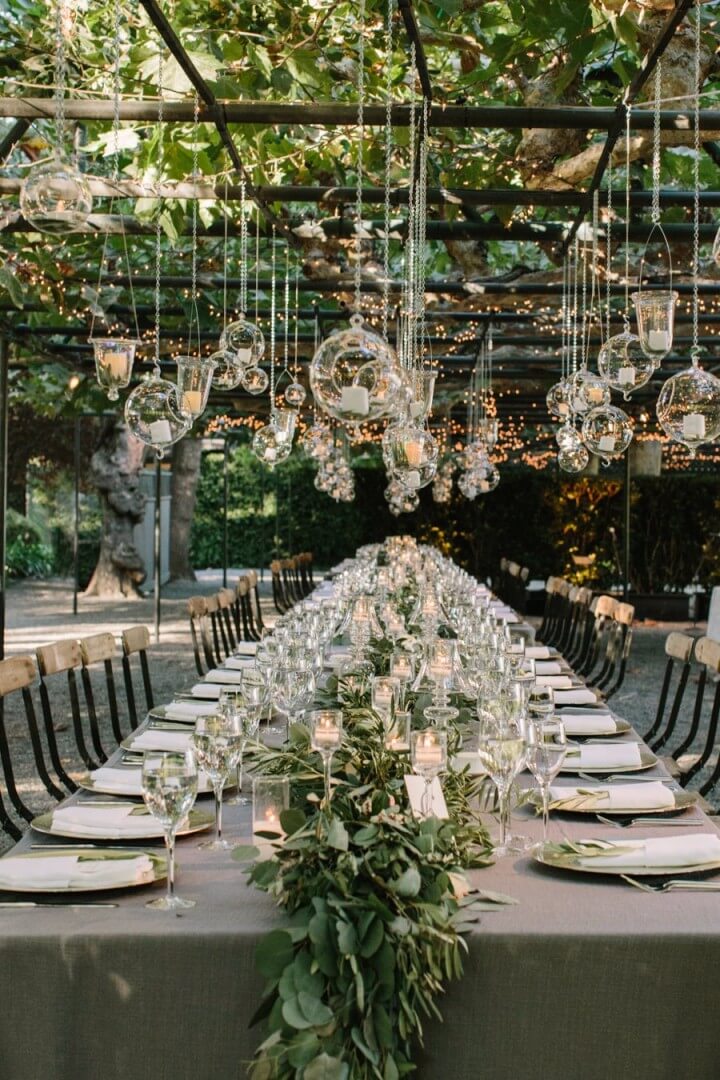 While it's not my style, I can appreciate a modern wedding vibe. I like the classic black & white color scheme, with the low flowers (nothing worse than a tall arrangement that blocks your view, am I right?!)…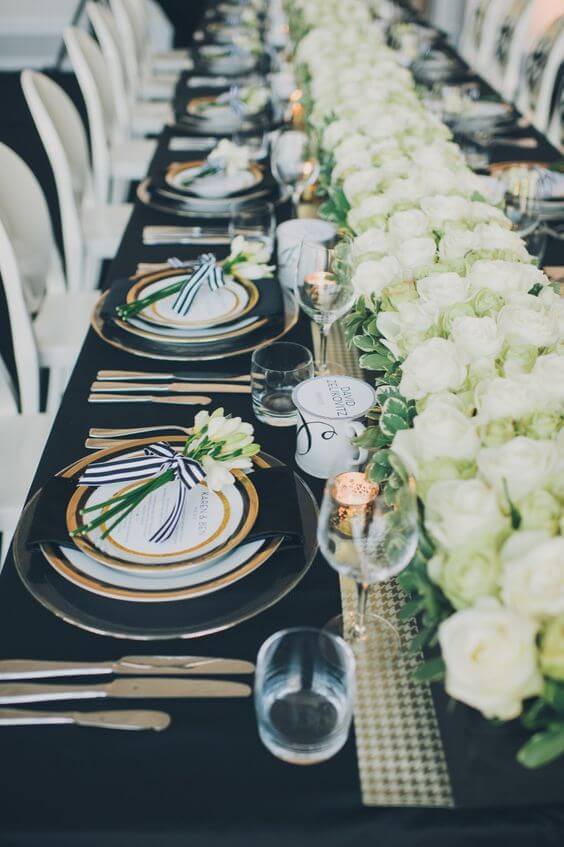 This last one is similar to #3, but it's a bit more romantic & playful with the pops of purple and pink. I like how they introduced color but kept things simple & didn't take away from the gorgeous Edison bulbs hanging everywhere…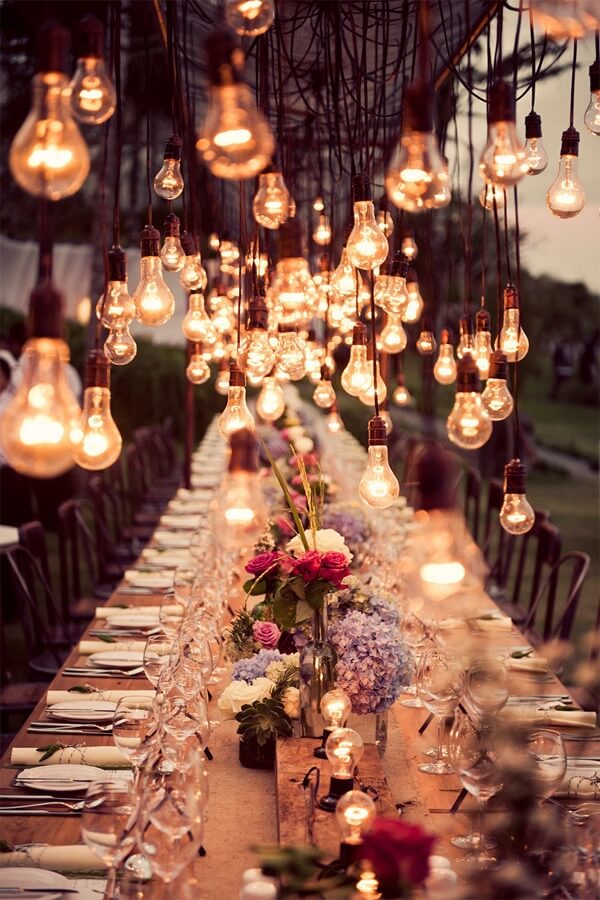 Which is your favorite?!