Happy Wanderlust Wednesday folks! While I'm desperately dreaming of my next vacation (location TBD), I'm focused on interiors today!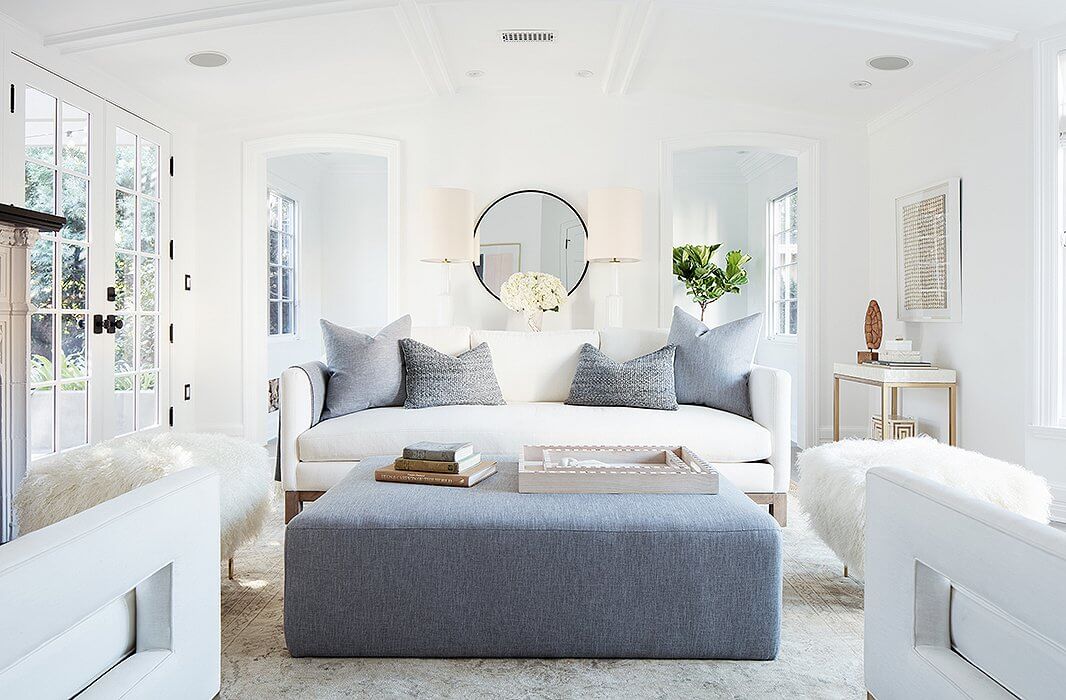 Y'all know Erin Fetherston? If the name sounds familiar, it's probably because you've seen (or owned!) one of her dresses. They're super cute and always marked on my Rent the Runway page! As fabulous as her dresses are, her home is even better! I've died and gone to white decor heaven!!!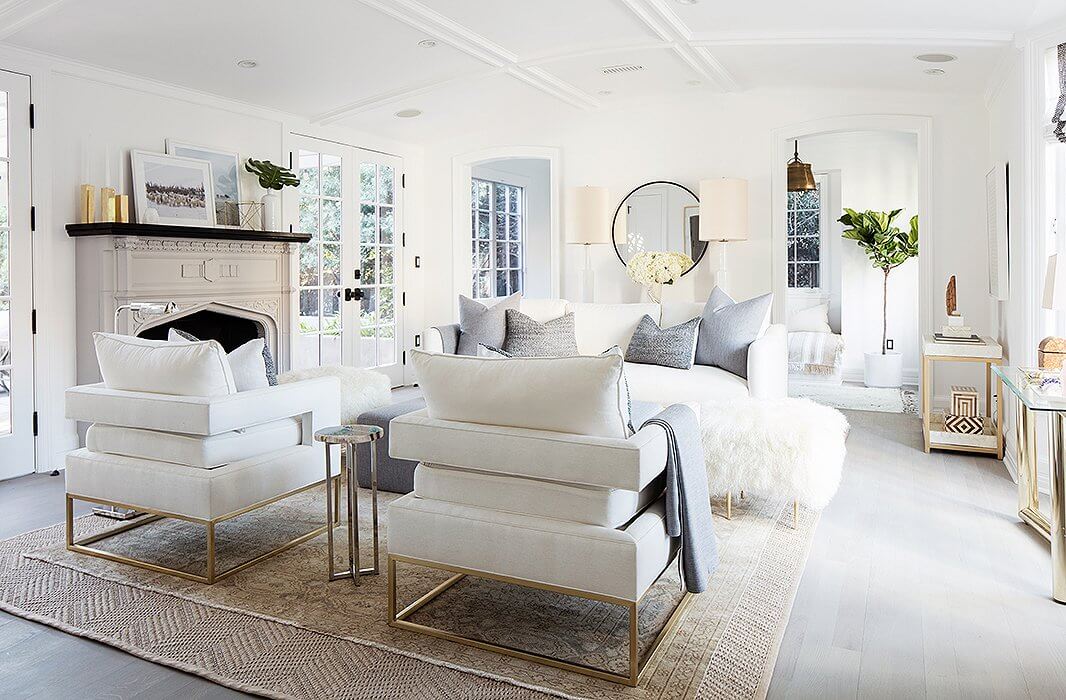 Y'all, this home is SOOOO up my alley. The crisp, clean lines. The white, gold & neutral furniture. The stark white walls. The mix of fabric textures. The pop of metals & greenery. Oh, it's just fabulous!
Both of these vignettes are styled perfectly. The 1st is an office nook, and let me just point out the window treatments. Bay windows can be a challenge, but these custom roman shades provide both function and aesthetic appeal. The 2nd is a truly functional & stylist entry- when in doubt, get a table, an oversized mirror and add symmetry. A touch of greenery and a basket for storage and you're done!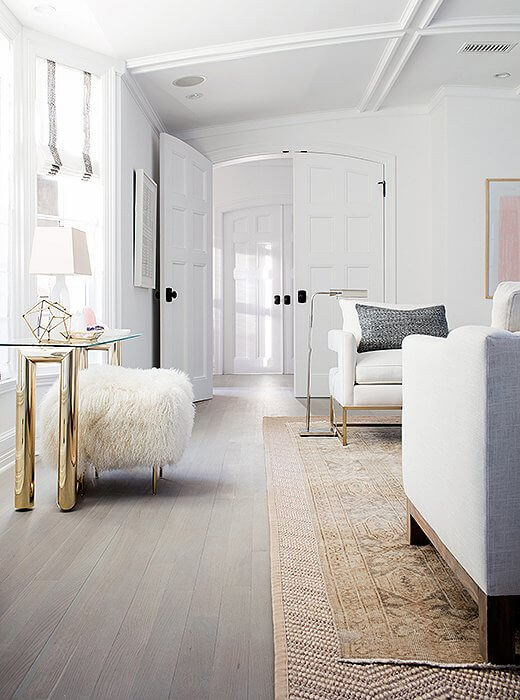 These floors!!! I am l-o-v-i-n-g the grayish tinted floor trend. They're so neutral and go perfectly with any color scheme. Also, I want to note the vintage oriental rug layered over the sisal rug. The best mix of fabrics and patterns!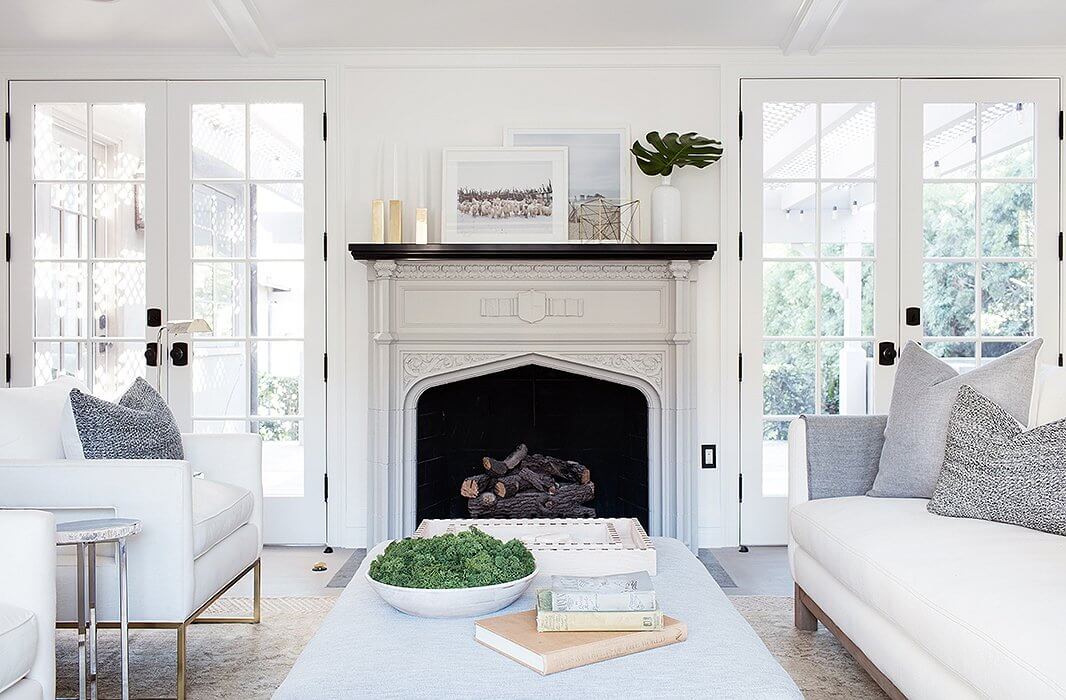 This fireplace! Dare I say Erin and I have very similar taste? (I painted our all white fireplace with a black interior & added birchwood) The open floorplan, the light and airy feel and the neutral yet comfortable design just makes this home so swoon-worthy!
Like this look as much as I do? Shop some similar styles here, per the OKL website: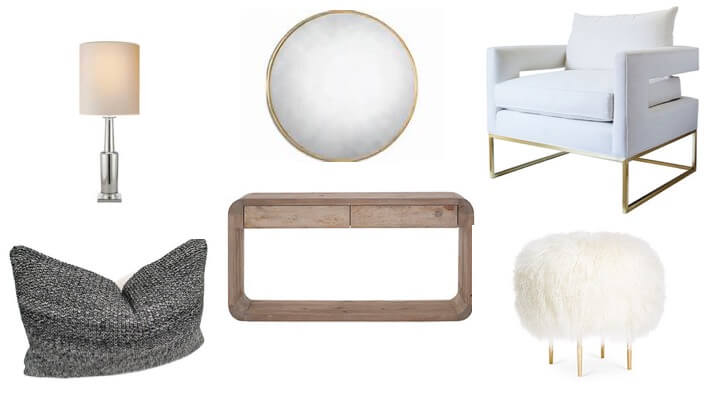 {console / table lamp / stool / mirror / pillow / chair}
Find the full article here