Happy Monday y'all! I hope everyone had a costume, candy filled weekend! I, however, had too much candy so "No Sugar November" starts today for me. Wish me luck (believe me, I need it!)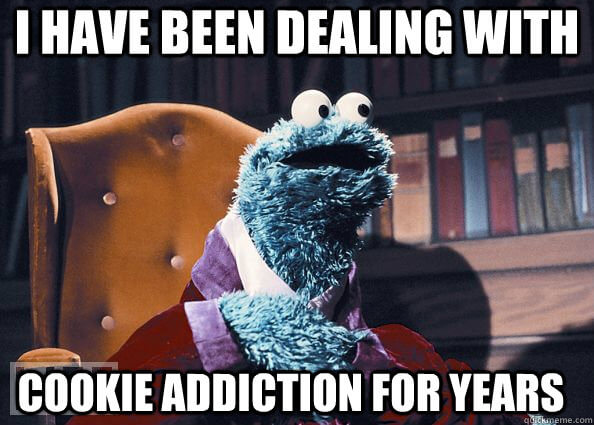 So I'm working on a little project over here on the home front. I'm moving into a temporary place (long story!) that has a faux-fireplace…typical, Boston. Since this is not the beautiful, cozy, full functioning fireplace of my dreams, the inside is empty! I'm toying with a lot of different ideas right now, so I thought I'd lay them out!
Idea #1…filling the space with candles, flowers, seasonal items, etc…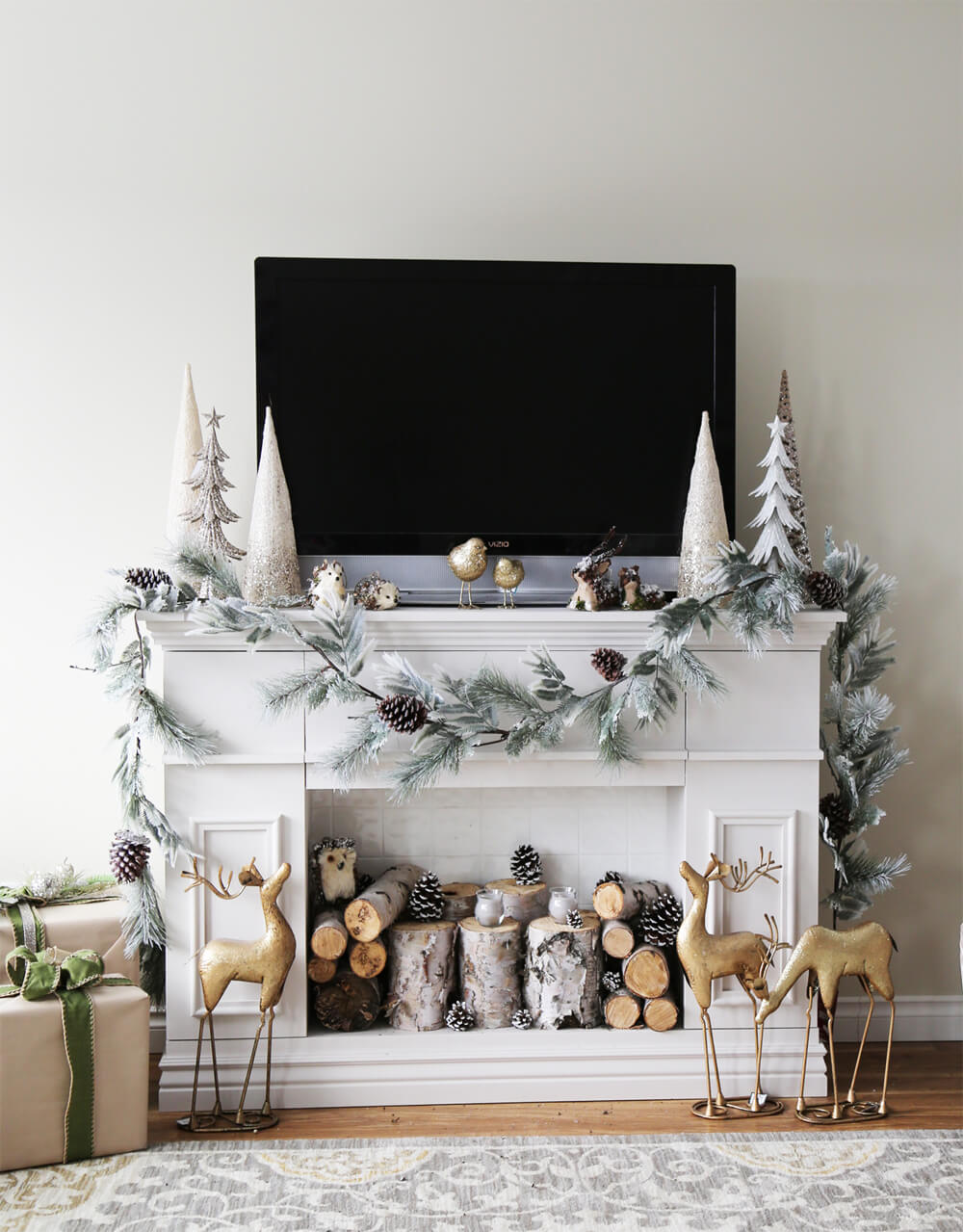 Idea #2: try this DIY for a stacked wood look…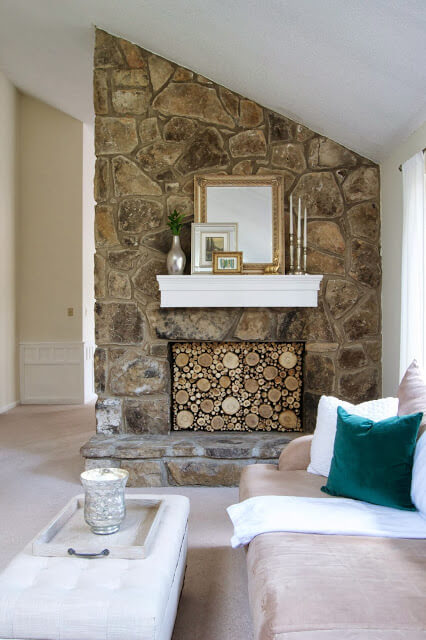 Idea #3: ________ [insert your idea here]________
Which do you prefer?
Any ideas I'm missing?!