Having been stuck inside for about 4 of the last 7 days due to various driving/parking bans here in Boston (thank you blizzard Juno, part 1 & 2), I've been thinking of ways to update a few pieces in my apt, while on a budget. I often times steer away from DIY, especially on furniture, because I think it's too easy to accidentally have the pieces look cheap or homemade. That being said, I have come across some fabulous before & afters.
These below IKEA hacks are truly amazing- they look like such high end, quality, trendy pieces- they're perfect for those of you looking for an inexpensive piece, or (like me) living in an apartment/small space.
(Before –> After)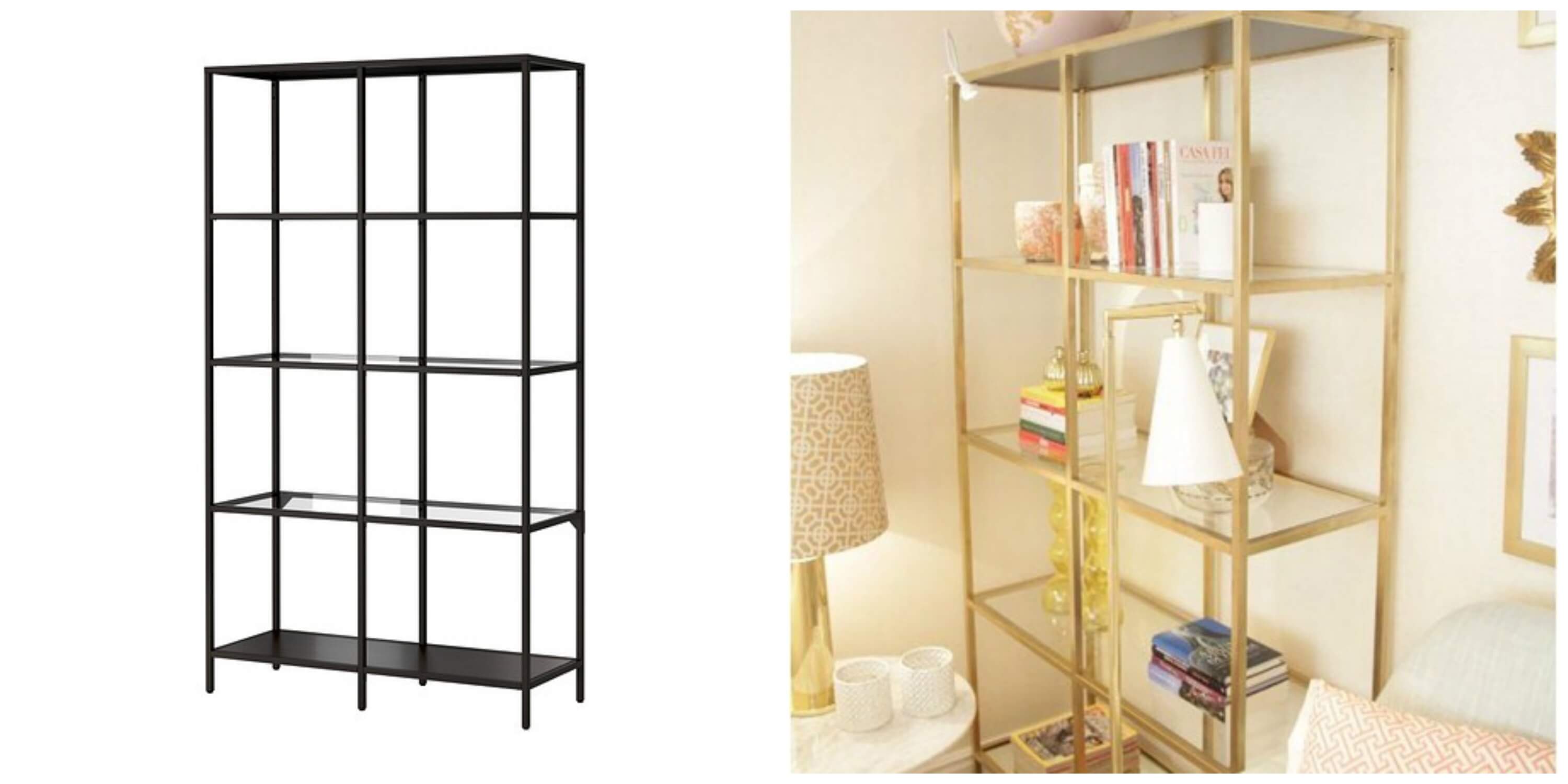 1. These bookshelves are an absolute MUST- they can be sprayed any color, although I'm impartial to this gold hack (white would be great also). For bookshelf styling tips, see my previous post here.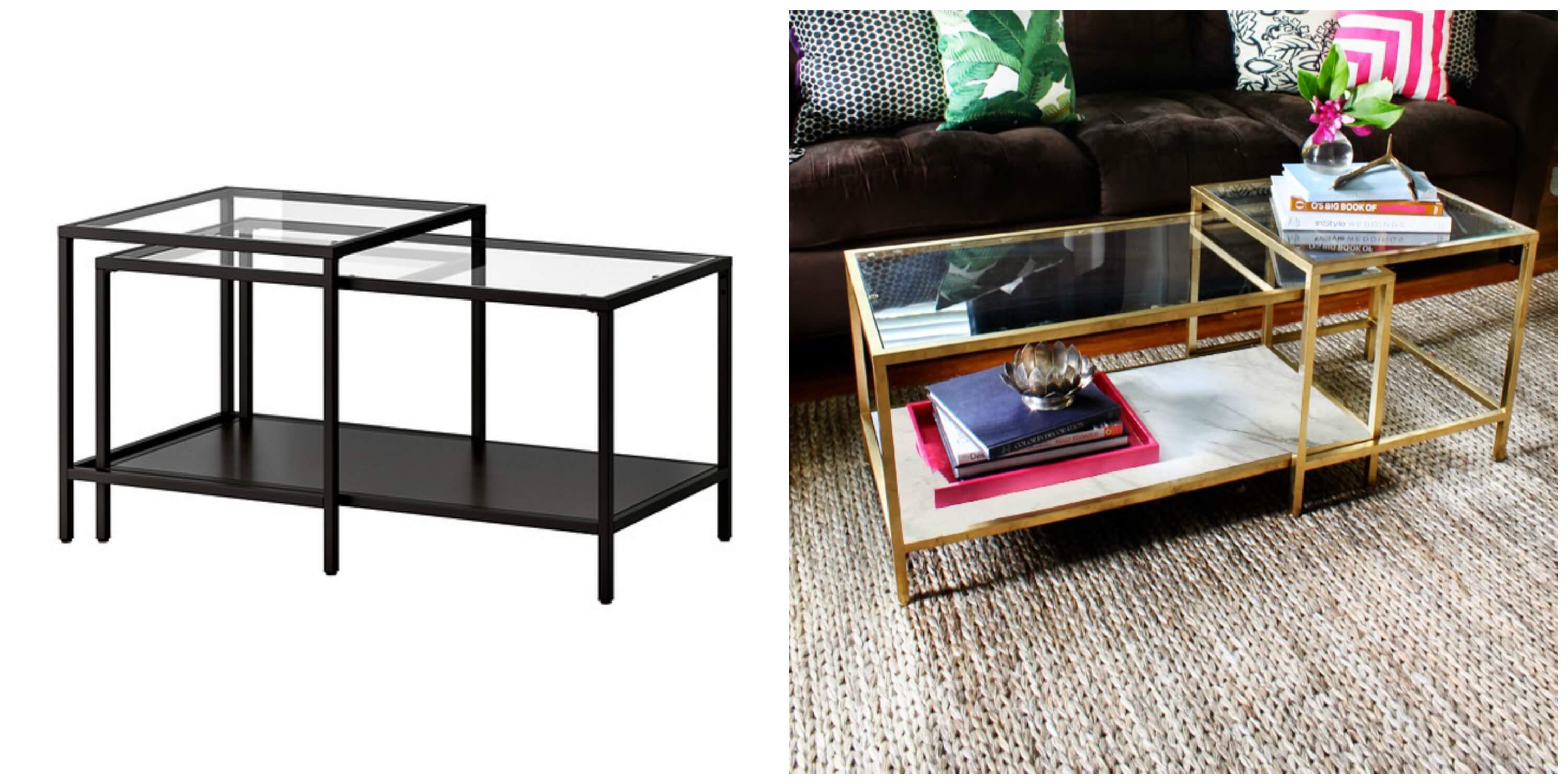 2. This fabulous coffee table makeover by the Hunted Interior has been on my radar for quite some time- the gold, the marble, the table styling- it's all perfection!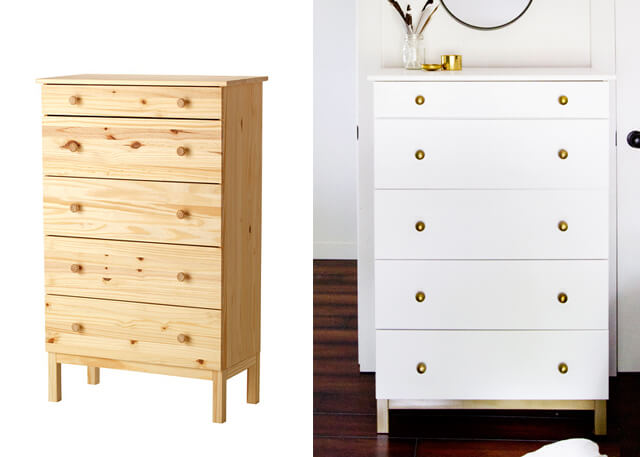 3. Another fantastic- although more time consuming- project is this dresser by Smitten Studio. They did a great job taking a plain, wooden dresser and transforming it into a simple, modern piece. Perfect for a guest bedroom!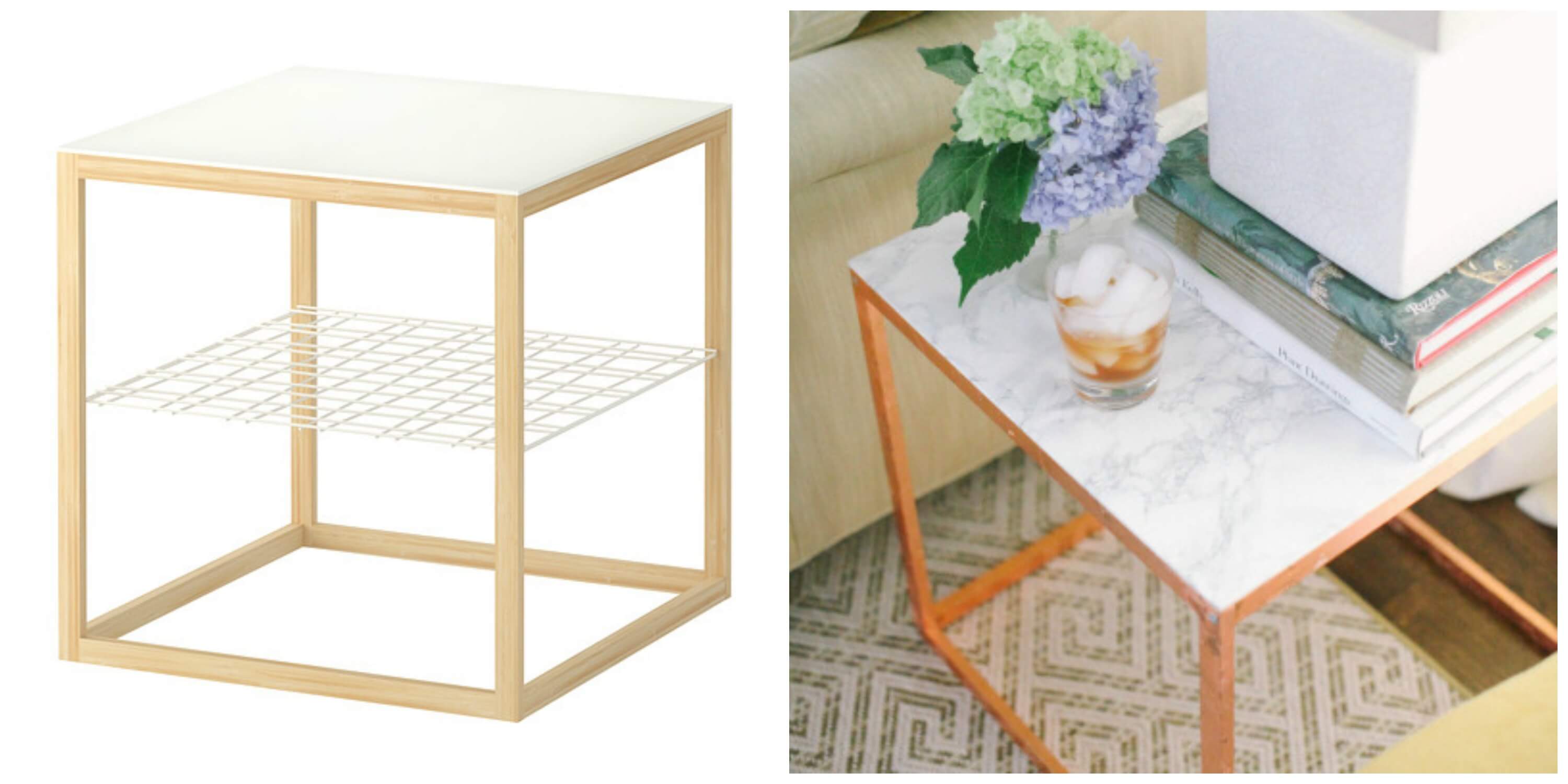 4. This one by Style Me Pretty is similar to the coffee table, but is a simple, easy way to spruce up a boring side table.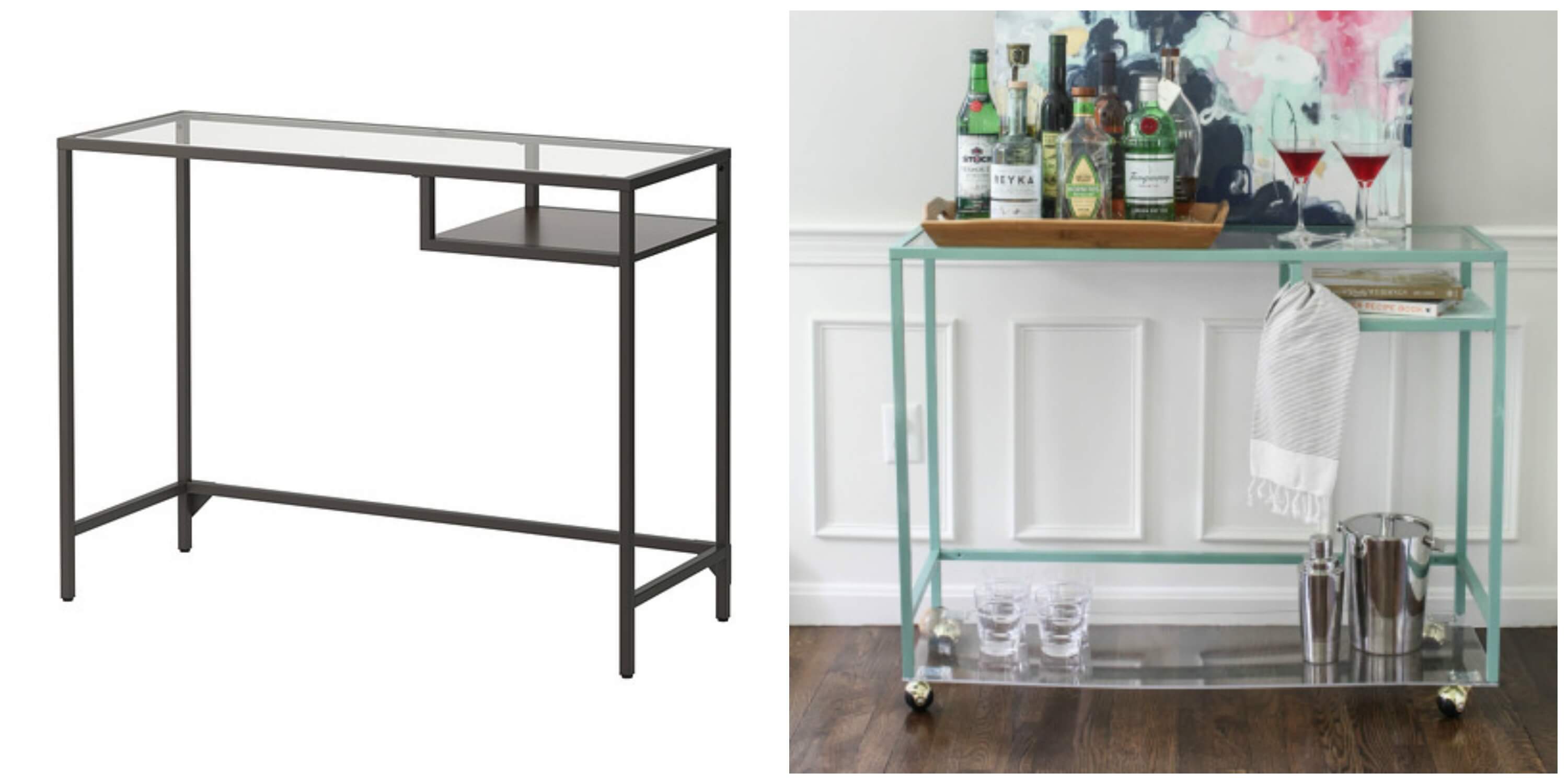 5. Those of you looking for an inexpensive bar cart, here's a great option. Love the light blue color as well!
Which should is your favorite?!