Happy Humpday folks! I'm not sure about you, but I am OVER. WINTER. So let's move on to warmer, brighter, spring-ier things, shall we? Now is the perfect time to get your pedicures refreshed & go try on some sandals! These hot items are sure to sell out/be placed on back order/only be available in size 6 or 10 (<– seriously, you ladies with feet these sizes are SO lucky- you can always find the best deals!). Here are my top picks for the best spring sandals: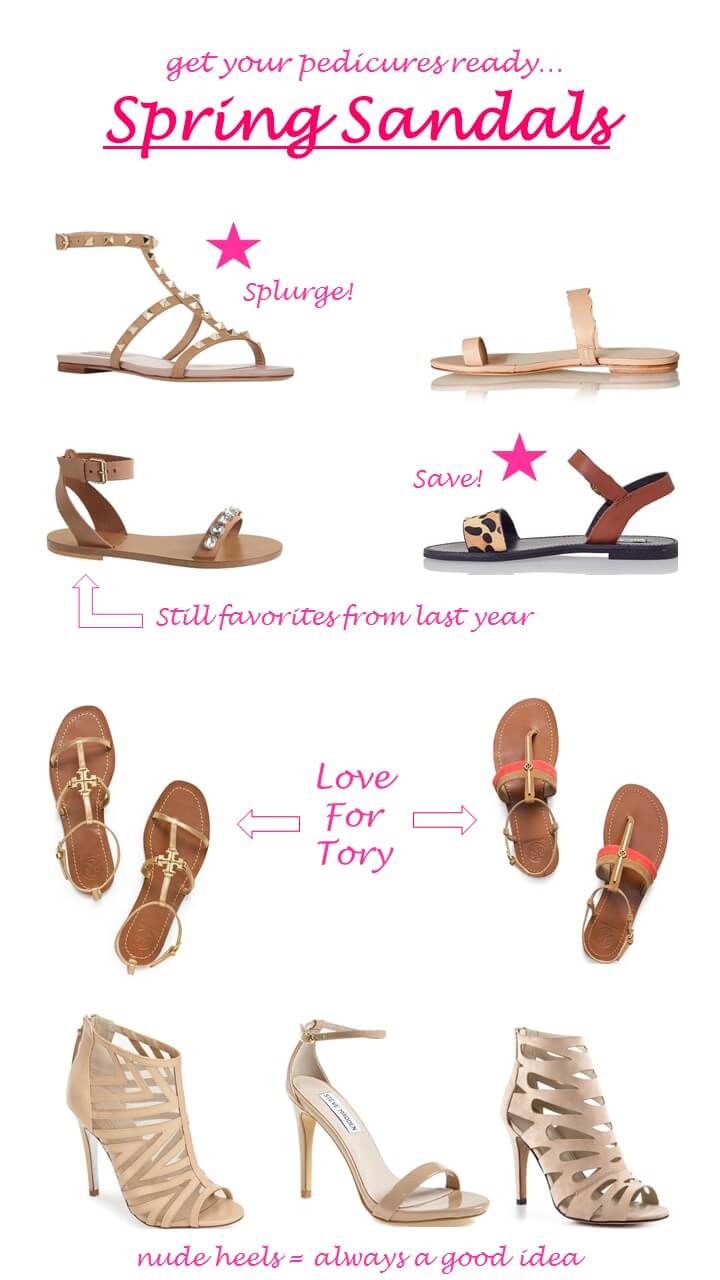 Valentino rockstuds // jeweled flats // leopard flats // wavy nude
Tory Burch Sandals (L) // Tory Burch Sandals (R)
nude heels (1) // nude heels (2) // nude heels (3)
Which one is your favorite?