Like many of you out there, I have the luxury of working from home every now & then. There are so many perks to a job that allows this type of flexibility, but it also can be difficult to stay focused. I find that one of the best ways to stay organized & productive is to make sure you have an actual work space. Since not all of us have an entire room to dedicate to a "home office" (myself included), I've put together a pretty, clean home office design that will keep your space calm, fresh & streamlined.
Who says a home office can't be a beautiful feature in your main living space? Add some fresh flowers & it's done!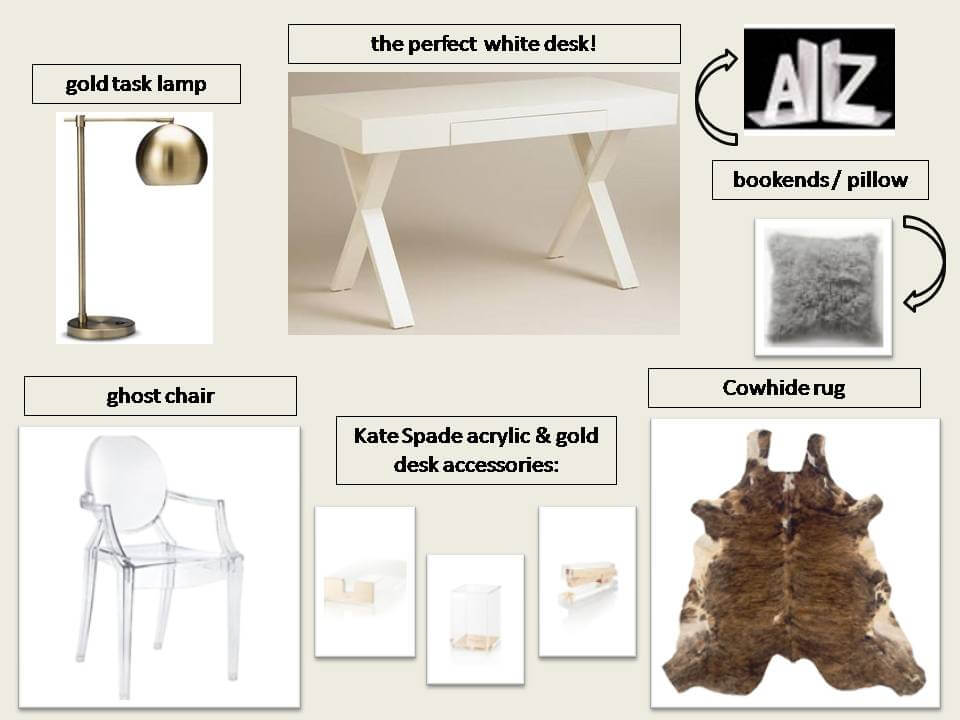 Task lamp // Desk // Bookends // Pillow //Cowhide rug // Stapler // Pencil holder // Letter tray // Ghost chair
What's included in your dream home office space?