The entry way is one area I love to design. There are SO many options for storage (buffet, table, open/closed storage), seating (benches, chairs, ottomans) & decor (mirror, art, lamps, sconces) that it's fun to create! Also, the entry way gives the first impression of your home- especially when within a large foyer- so it's important to have this area designed to a tee!
Recently I've been dreaming of re-doing our entry way. It's more of a hallway area but it definitely is the first spot you see & sets the tone for our space. We've got room for 1 overhead light and about 5 feet wide to play with. Of course, this space needs to be functional (area for keys, mail, shoes, etc). Take a look at what I've come up with…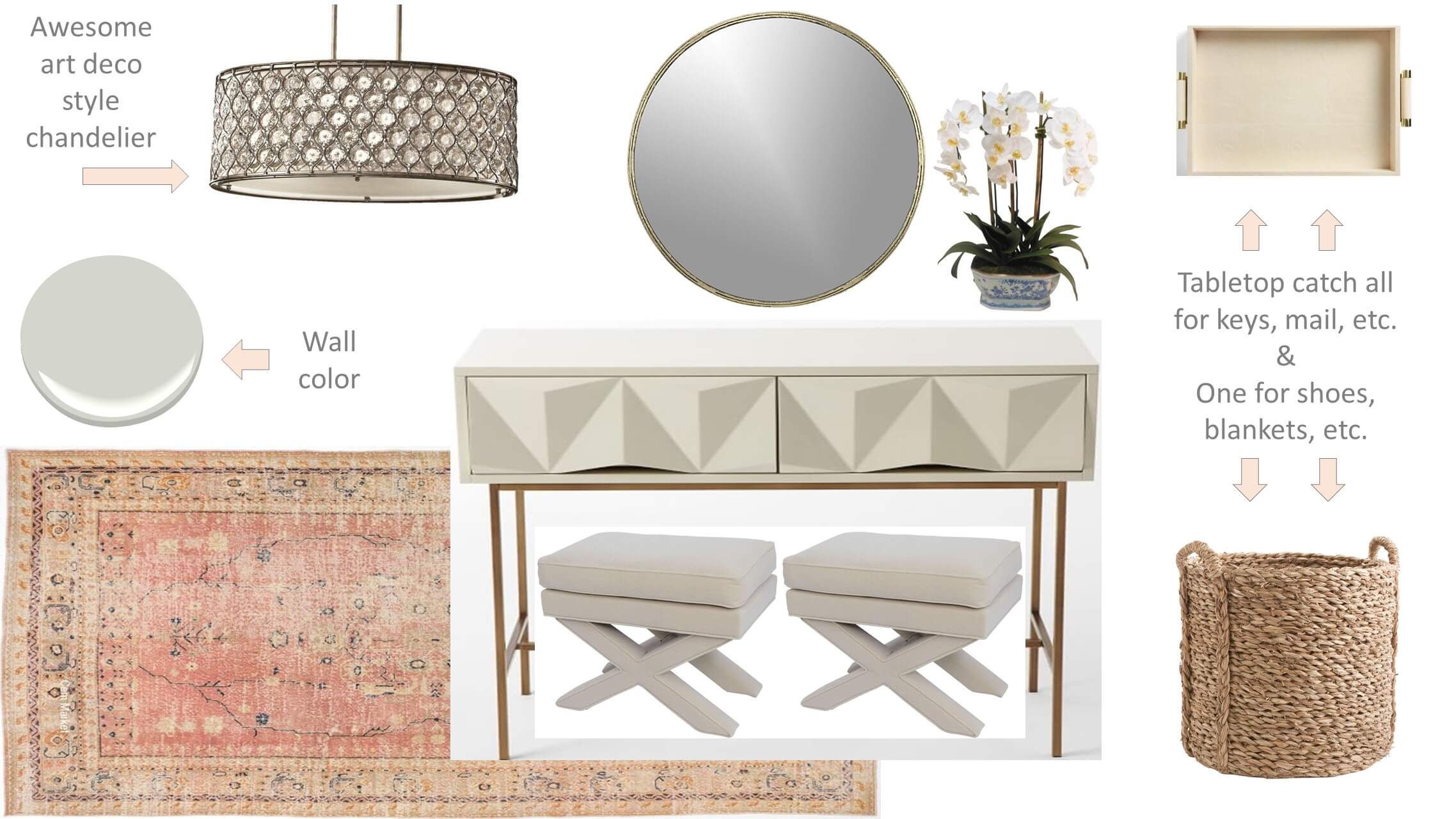 Well, what do you think?! Do y'all love it as much as I do?!
{console table / mirror / runner / ottomans / paint color / orchid (although I would buy real) / chandelier / tray / basket}