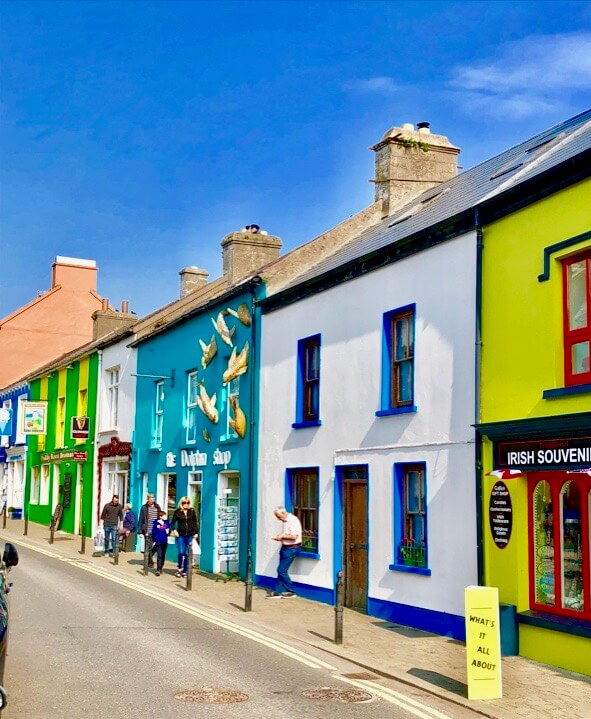 How cute & colorful is the town of Dingle, Ireland? Notice the dolphin shop…I told y'all – Fungie!
Happy Friday Y'all! This week has been in-freaking-sane…and next week is even worse. It has been like the ultimate culmination of day job work + blog + personal life + interior design + travel….all coming at me hard. I've pretty much been working around the clock (literally 8am-10pm work, with a 1 hour workout break) and I am overly exhausted. However, I cannot and will not complain because more work = more money, and we all know I like extra money to spend on vacation 🙂
+ Nothing…and I mean nothing…gives me greater anxiety than watching someone make a purchase with cash or a debit card. I seriously cringe and have to bite my tongue. Read why here.
+ Still eyeing a few big ticket items during the NSale, including this Burberry quilted jacket, this Madewell oversized denim jacket and these smoking slippers.
+ This fabulous 10-day itinerary in Northern Italy has me craving a trip!
+ Such a great topic on how to find your passion as an adult
+ A delicious taco recipe that I am dying to make!
This Week on South End Style
The Happiness Project, June: Intention
Last Friday's Weekend Likes + Links