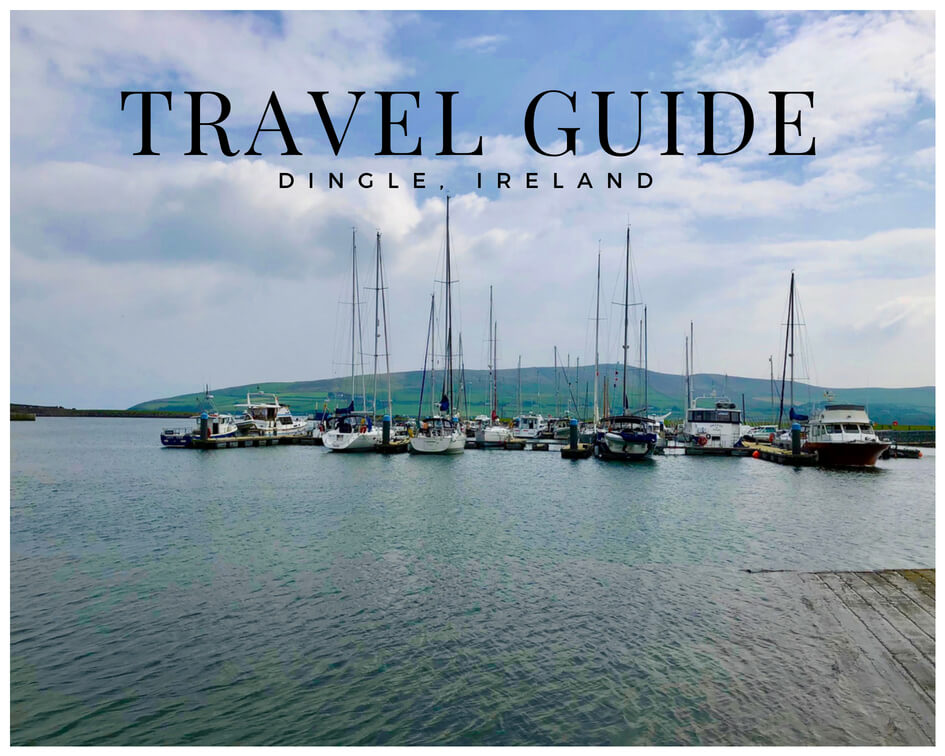 If you've been following along our Ireland 7-day road trip, we started in County Galway then continued along the Wild Atlantic Way down the coast past the Cliffs of Moher, Lahinch beach and down to the cutest town of Dingle. This seaside town is small, walkable and very friendly. Admittedly, there isn't too much to do in Dingle. We spent about 24 hours here and though it was fun, I would recommend doing a day trip here as that's probably enough time to see it all.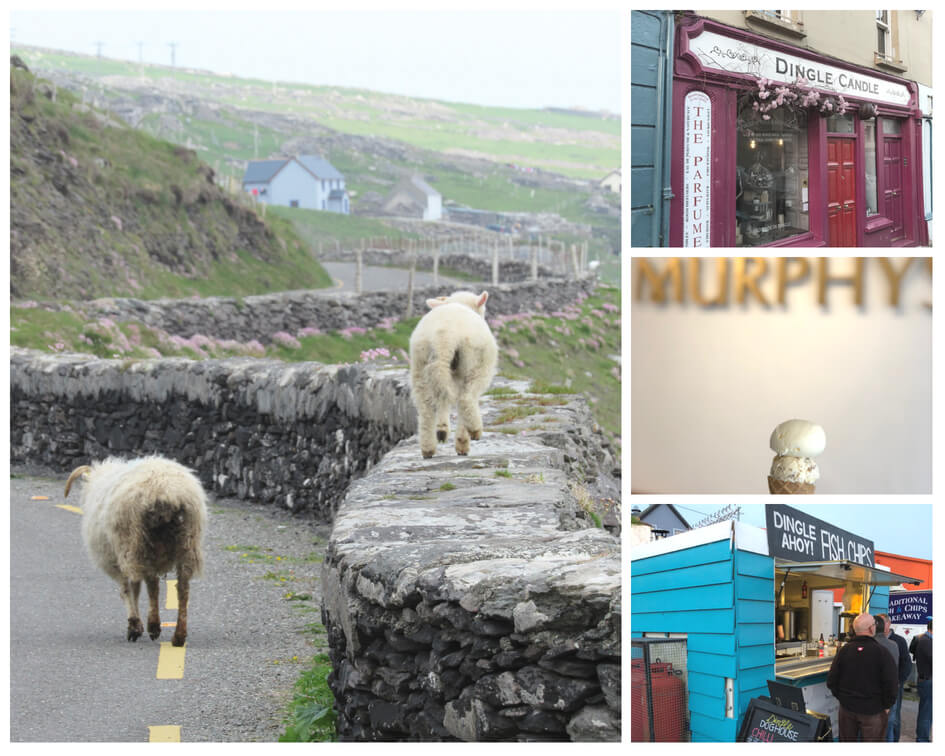 What To Do
+ The #1 thing to do in Dingle is to take a boat ride to see Fungie, the resident dolphin! He's lived in the harbor for 38 years
+ Walk Main St. – this is where all of the bars, restaurants and shops are
+ Explore Inch Beach – it's massive and really beautiful
+ Do the Slea Head Drive – this was our favorite part. Reminds me of driving around Big Sur. It can take from 1-4 hours so be sure to allot time. You'll see plenty of sheep, Dunbeg Fort, beautiful countryside and views for days.
Where To Stay
+ We stayed at An Capall Guest House – it's prime location, in the center of town, and has a very modern, upscale hostel feel (large dining area for breakfast, common seating area outside). It was inexpensive and perfect for the night.
What To Eat + Drink
+ Murphy's ice cream is an absolute must – try the 1/2 sea salt, 1/2 Irish brown bread flavor (trust!)
+ Food trucks are all the rage in Dingle – there were 3 set up outside O'Sullivans. Two were fish & chips (which we had), 1 was hot dogs and another was a mix.
+ Grab a Guinness at John Benny's Pub – they've got a beer garden out back if the weather is nice
+ Foxy Johns is a cool hardware store – turned bar. We watched the soccer game here with the locals, it's a fun crowd
+ J. Currans is another local pub – small, full of locals
+ O'Sullivans Courthouse Pub is the place to go for live Irish music. We had a blast listening to a local band and dancing around. It's a fun, upbeat and lively crowd. A must!