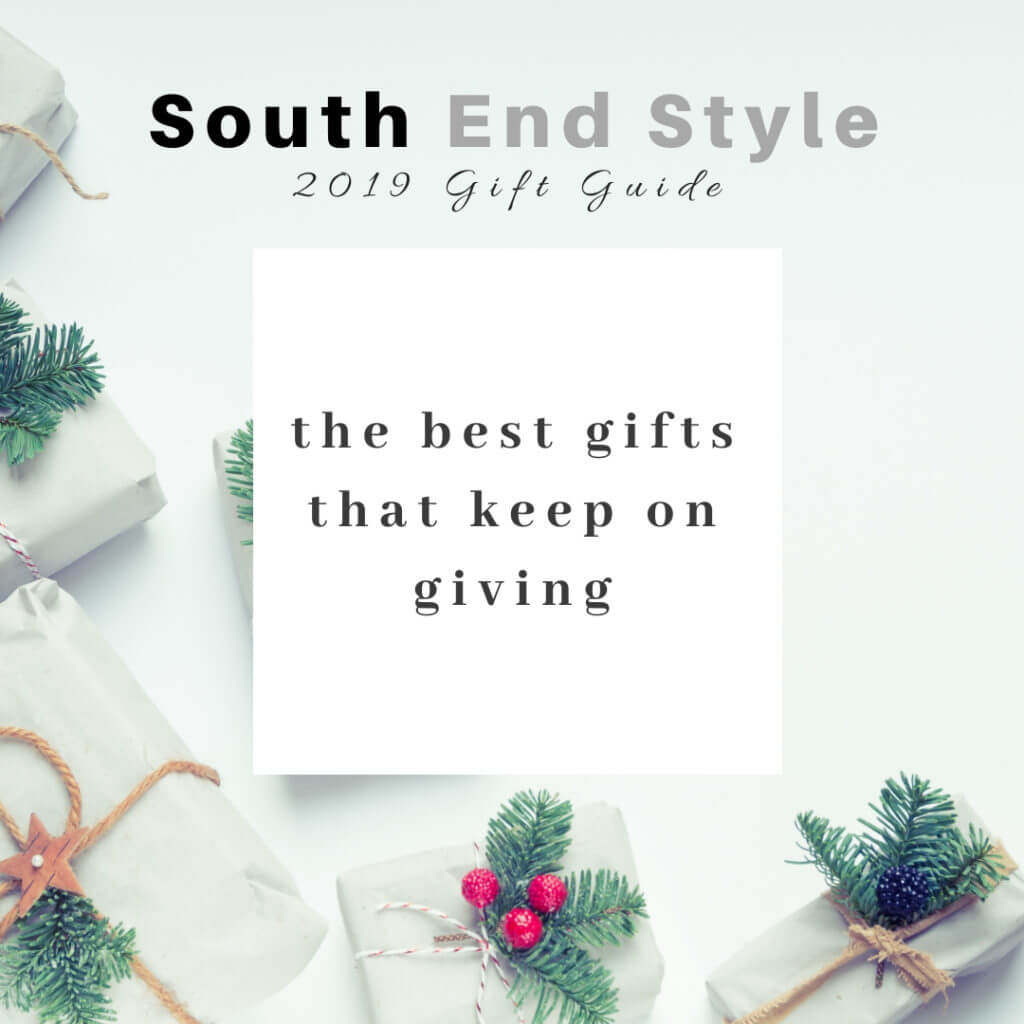 My favorite type of gift, both to give and to receive! Tangible items are nice to receive but there is something extra special about a gift that you can't necessary touch or feel but that provides the best memories. Gifts like experiences and subscriptions are easily tailored price-wise and a great idea for those who "have it all" or are difficult to gift for. I try to give these types of gifts to my husband, parents and siblings.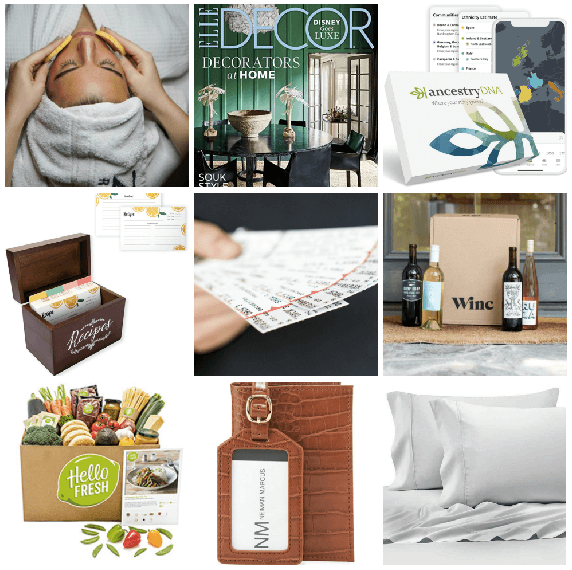 An auto-win every time is a spa day. Perfect for majority of females, there is nothing more wonderful than being pampered. A gift card to a spa day or a treatment is a sure-fire way to make your loved one feel fantastic for days to come!
Though reading seems to be minimal these days, a magazine subscription is a wonderful low-dollar gift for someone who you want to provide a thoughtful gift to. Favorites like Elle Décor, Travel & Leisure, House Beautiful and Shape are all some good ideas and easy to give to someone, depending on their interests.
A genetic testing service that provides insight into anyone's ancestry. This is something that would be a great gift for any family member or friend.
I just love the idea of getting a vintage recipe box and then filling it with family recipes. Such a thoughtful and unique gift for those who want to keep family recipes alive for decades to come.
A local experience is always a wonderful gift for someone who most values spending quality time together. Not sure what to do? Grab a pair of tickets to a local sporting event. Sign up for a cooking class one afternoon. Book a dinner at their favorite local spot.
Know a wine lover? Winc is an amazing monthly subscription box that sends wine to your recipient based on their taste. This is a really fun gift idea and one that I enjoy receiving myself each month!
A meal prep subscription box is a fun gift for newlyweds, empty nesters or anyone who lives alone. Help make their nightly dinners more memorable with a gift card to try Blue Apron, Hello Fresh, Plated, Home Chef or any of the others out there!
For those of us who travel: there is no better gift than the gift of easy travel. Global Entry, TSA Pre-Check and/or Clear – these are all excellent choices. I myself have the trifecta (all 3) and it makes my weekly travel an absolute breeze. These clearances last anywhere from 1-5 years, depending on which one you choose, and it will make your person's life infinitely easier. Make this a cute gift by giving them a passport cover and inside have the voucher for their gift.
Who wouldn't love the gift of better sleep. We spend 1/3 of our time in our bed so it may as well be comfortable. A few ideas related to better sleep are gifting new bedding, a sound machine or, even you're feeling super generous, a new mattress. This is quite frankly the best gift that keeps on giving!