The time has come!! My first gift guide! I may be a little behind, but I've curated a list of items from all price ranges that any woman is sure to love. Whether it's your sister or your mother-in-law or your fiancee, I've got you covered. Many of these items are on my own Christmas list (hint, hint Santa!) and some I already own!
Enjoy browsing 🙂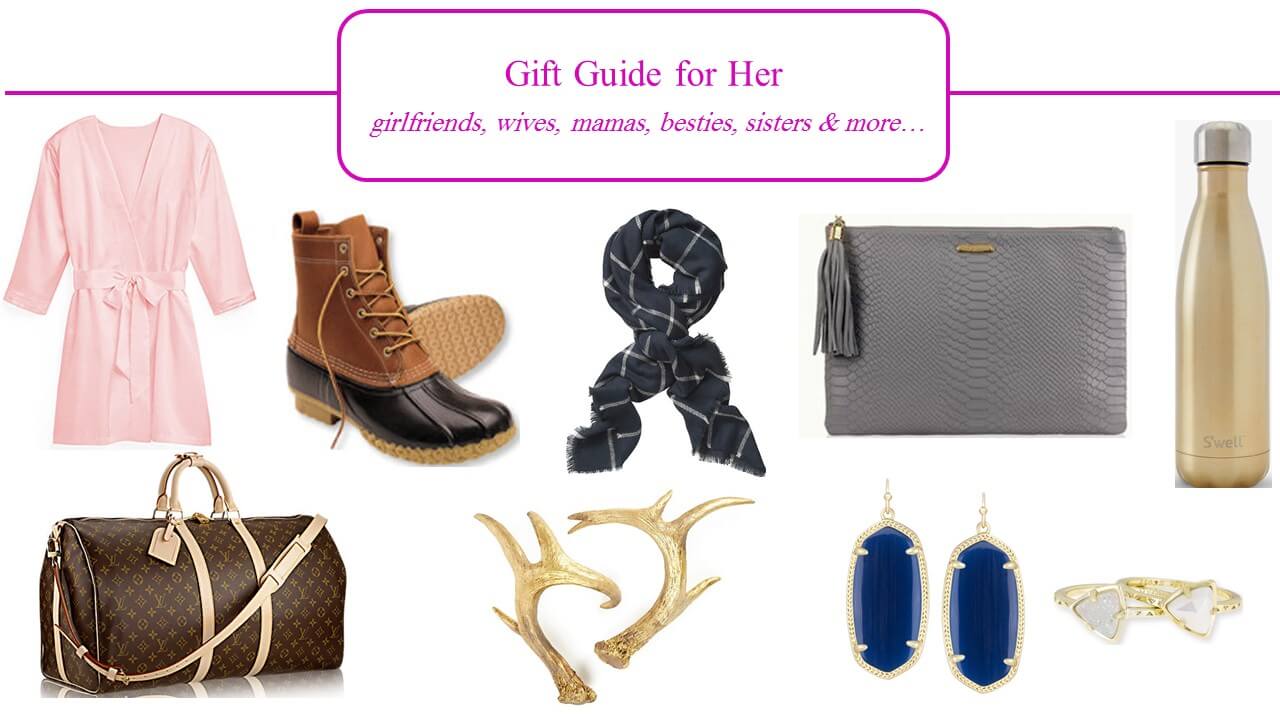 Every girl needs a silky, sexy robe to feel her best while getting ready.
2. LL Bean's classic 'bean boots' are a sure slam dunk- every girl loves them.
3. If you are stumped for ideas, a blanket scarf is an easy, inexpensive item that every girl can't get enough of.
4. This clutch is so classic chic. Bonus, it comes in 7 different colors!
5. This is my favorite water bottle– it truly keeps beverages cold forever!
6. The Louis Vuitton 'keepall' is an investment, but it's a classic travel bag that your special lady will have forever.
7. Rocksbox is the perfect jewelry subscription box for any woman (Hint: use code 'southendstylexoxo' for the 1st month free)
8. For any girl who loves home design, these gold antlers are so versatile & chic!
**Feel free to contact me with any questions or additional suggestions**