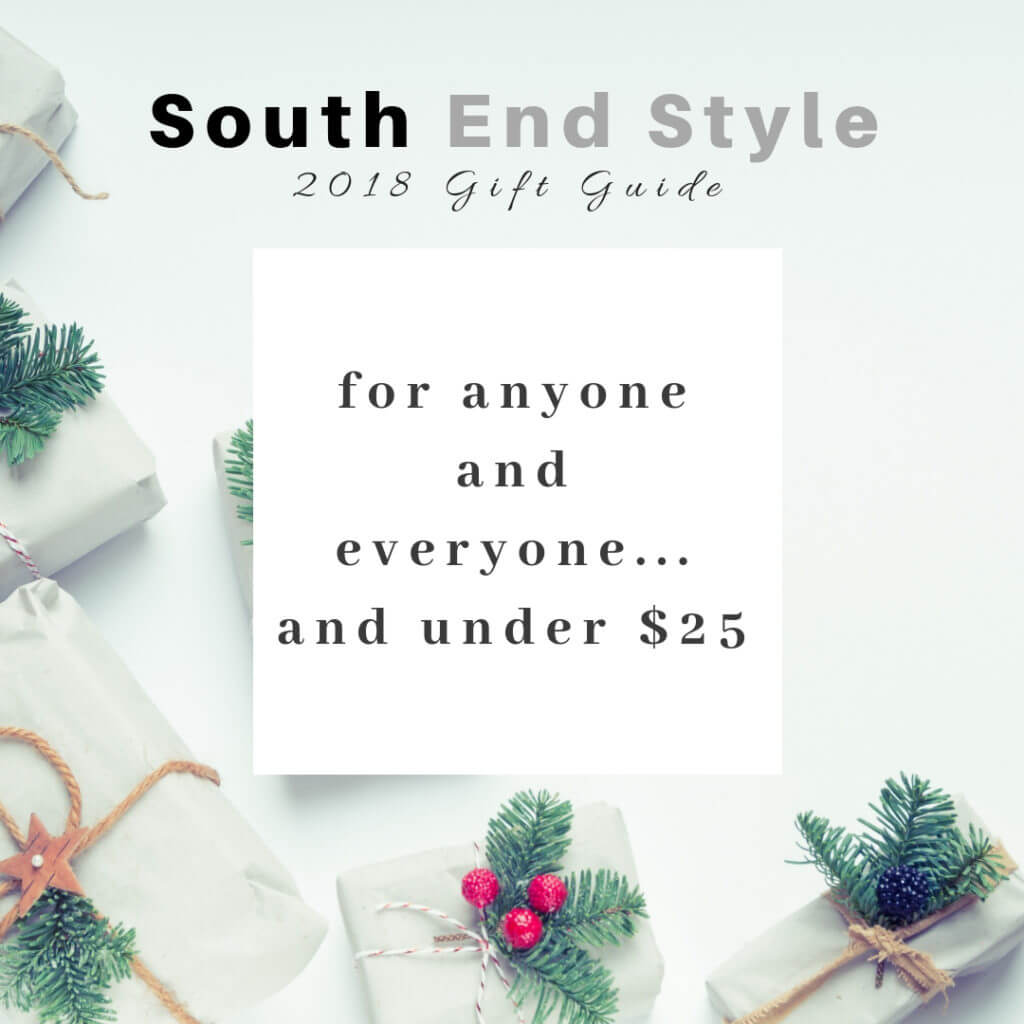 Often times these smaller gifts seem to be the toughest ones to give, am I right? For some reason I always get stuck on what to buy when it is cost prohibitive. It is always challenging to find a gift that fits the bill. Do I go practical? Or funny? Or sentimental? Typically, I prefer to stay away from gag gifts (I tend to think they're just a waste of money) and opt for an item that is both cute and practical. If I am spending up to $25 (or if someone is spending that on me), I want it to be something that the person can at likely use. Or at least something nice enough to re-gift down the road (I'm looking at you lotion-bubble bath set).
Whether you're searching for a stocking stuffer, a teacher's gift, a co-worker's present, a secret Santa gift exchange gift or simply a beautiful, affordable gift – I've got you covered. Every gift on here is something that I would either personally gift or like to receive myself. Most of these are a bit more feminine, but there are some pretty cool gifts for men as well. I also threw a couple specifically for children and pets, so be sure to scroll through the entire list!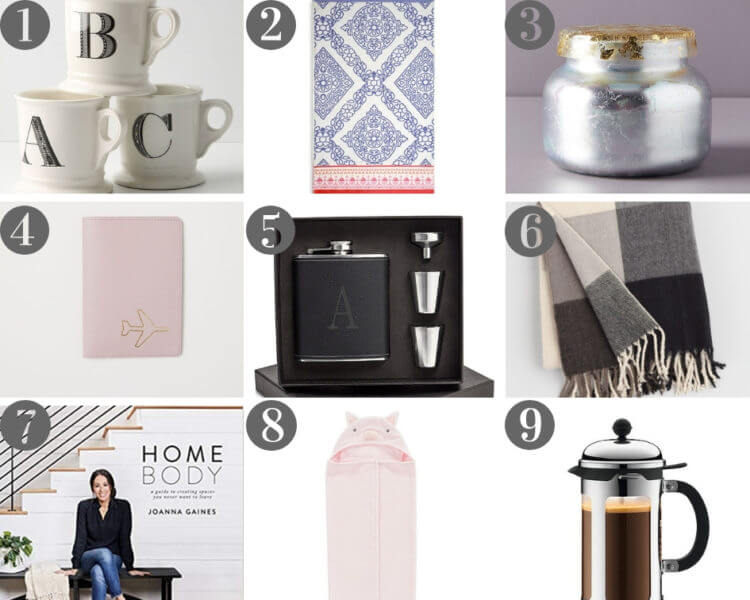 Affiliate links are included.
1. Travel Jewelry Organizer: These are a great gift and perfect for any female. We all need additional storage and organization for travel, especially jewelry! You can also typically find great, inexpensive options similar to this at Nordstrom Rack or TJ Maxx.
2. Dry Shampoo: Every woman needs this in their beauty cabinet, trust me! This three pack is great for a stocking stuffer or to break up into 3 stockings. The size is ideal too because you can fly with this.
3. Cravings Cook Book: Who doesn't love a good hard back cook book? And let's be honest – who doesn't love Chrissy Teigen?! Her cook book is chalk full of delicious, comfort recipes. It may not be the healthiest, but they all look to die for and are sure to be crowd pleasers.
4. A Yeti Rambler: Okay, so admittedly this is almost $30 but I bet you could find it on sale for under $25! This cup is seriously the best, y'all. No joke – this keeps my coffee hot forever and keeps my ice water cold forever. I'll take this with me while running errands and two hours later I still have ice cubes. This is the best of the best.
5. Hair Ties: Anyone else lose these all the time and can never find any? This is one of those items that, as a female, you can never ever have enough of. I actually haven't used these spiral ones yet but I hear they're the best for your hair.
6. Sleeping Eye Mask: One of my favorite travel accessories, an eye mask is ideal for anyone who travels or needs absolute darkness to sleep. I even like keeping one of these in a guest bedroom for any house guests who need assistance hitting the sack.
7. Stud Earrings: While we can't always afford the real diamonds, we can play the part with the cubic zirconia stud earrings. These studs are such a classic, timeless piece of jewelry that help accessorize any outfit.
8. Manicure Set: Even though this exact set is purple, a nail grooming set – especially a compact, travel sized one like this – is a practical, easy gift for any person. You could probably find a solid black set at Target.
9. Credit Card Holder: I think that wallets (and handbags) are near impossible to buy for others, unless you know exactly what the person wants. Credit card holders, however, are pretty easy because they are basically all the same. This fits perfectly into any clutch when your wallet won't. A solid gift choice.
Be sure to visit my Gift Guide Page for additional gift ideas and read my most recent posts on The Perfect Gift for a Foodie, Wine-o or Hostess and The Ultimate Gift Guide for Any Woman in Your Life and For the One Who Deserves a Little Extra This Year (<– fun "experience" style gift ideas!).