Yesterday I highlighted some nice gifts ideas & couples activities for Valentine's Day….but today we get to the good stuff- desserts!! I don't know about you, but if there's any day of the year where it's okay to indulge in treats, it's this day. Whether you're baking for friends, family, yourself, or a significant other, I've got some delicious, V-day themed treats that will be sure to impress. Get to baking!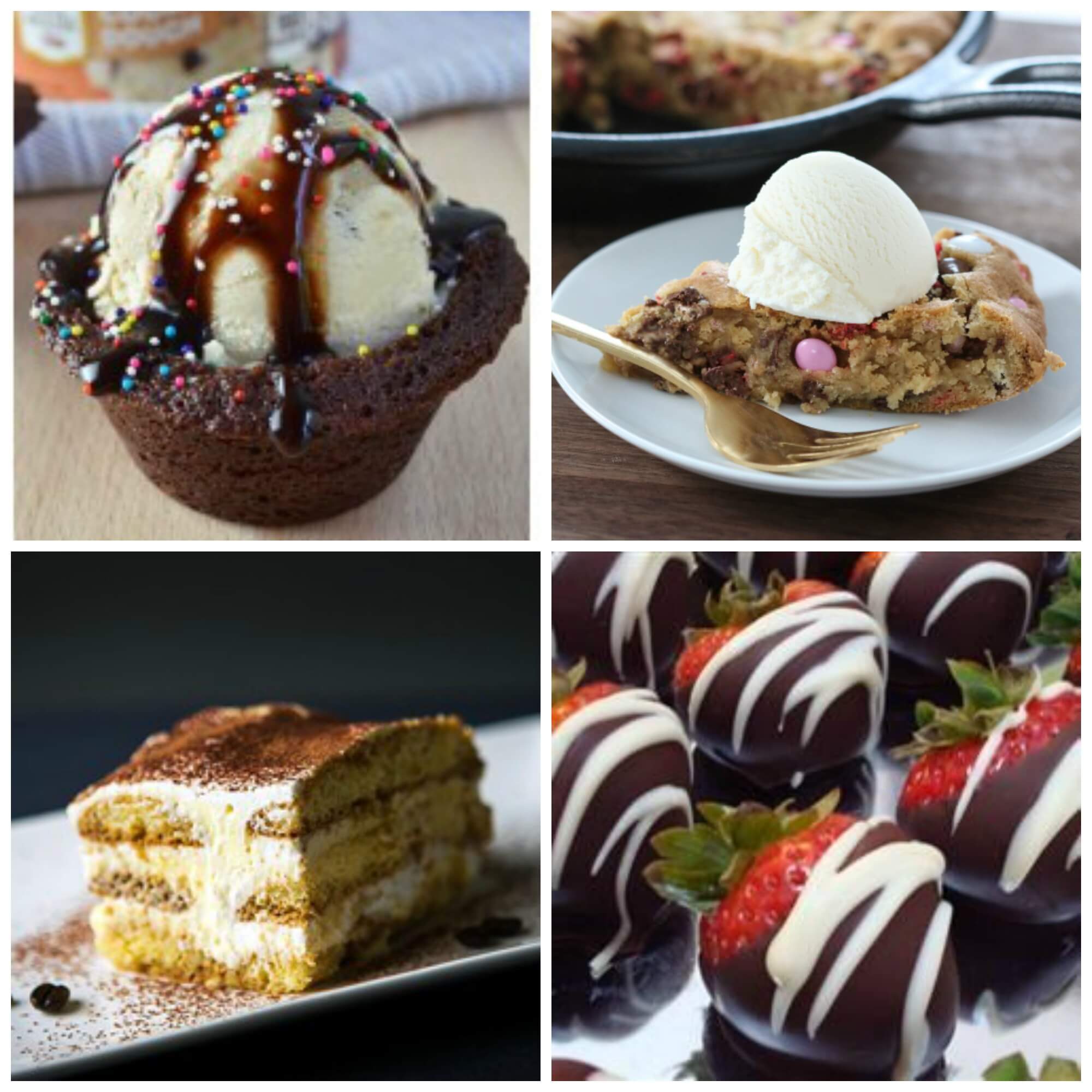 1. These brownie bowl sundaes are so cute, especially for kids, a group, your coworkers, or if you just want to keep things under portion control. I can't wait to make them!
2. Inspire by Charm does it again! I'm making this skillet cookie cake on Monday when (snow permitting) I watch The Bachelor with my girlfriends- talk about a crowd pleaser!
3. This classic tiramisu recipe is one that I will be attempting this weekend- it's my bf's favorite dessert and I've actually never attempted to make it, so fingers crossed.
4. Pinched for time? These chocolate covered strawberries are easy, cheap & delicious.
If you've got some serious time on your hands, or you're just a total chocolate lover you can always make my famous chocolate cake. Adapted from this recipe, I've made this for numerous people and oh baby, it's delicious!