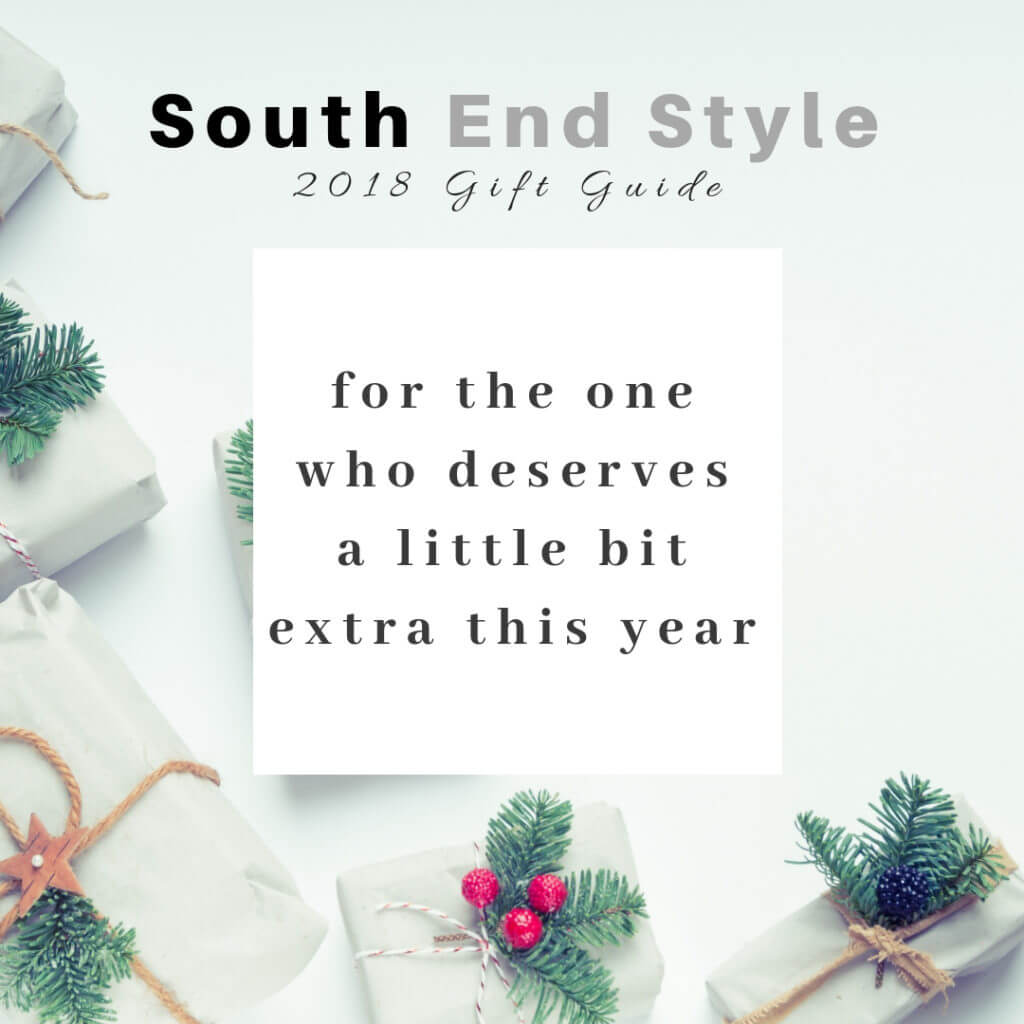 When I think back on all of the best gives I have ever given or received, they all have one thing in common…they aren't actually tangible gifts! For example, I think back on my 18th birthday trip to New York City with my parents – how in awe I was of the big city and how it became a tradition to go back almost every year on my birthday (which happens to fall two weeks before Christmas so NYC is all decked out and even more beautiful). Another time I surprised my husband (then boyfriend) with a birthday trip to the Sedona and the Grand Canyon. We still reminisce about what an incredible, fun trip that was and dream of going back. Then I think of when my husband surprised me with tickets to see Hamilton for my birthday last year – still on a high from that one (and yes, it lives up to the hype). As you can see, these gifts not only were meaningful, but they made memories that will last for years to come.
To me, the best part about giving an experience versus giving a tangible gift is that you can make it incredibly meaningful without necessarily spending a lot of money. Alternatively, if I am splurging on a present for someone, isn't it better to be able to share it with them and have the wonderful memories live on, versus an item that likely gets tossed aside years down the road? Plus, when you give the gift of an experience, it's something for you both to look forward to.
That being said, I thought it would be a great idea to present a gift guide that combines both a tangible gift paired with an experience. There are various price points (for both) and they coincide in a fun way.  My suggestion would be to first give the tangible gift (which s/he will be overjoyed about), and then present them s/he with the experience part of the gift! Trust me, there is no better surprise!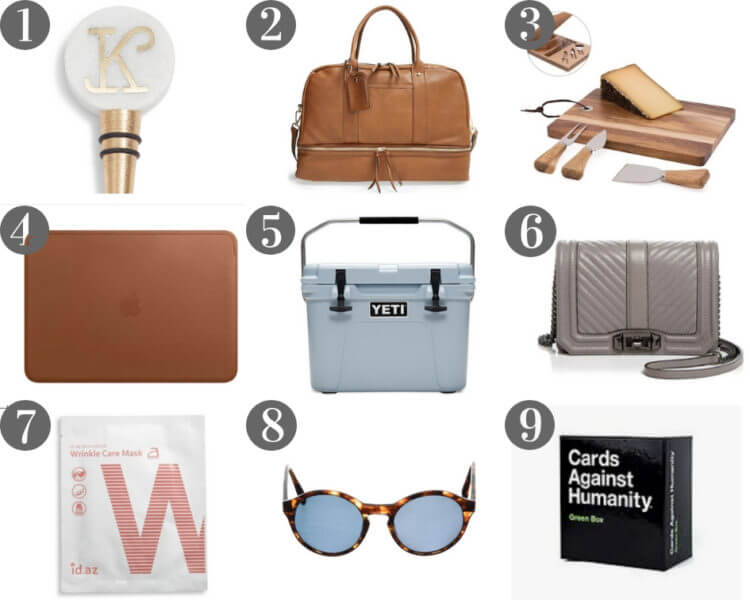 Affiliate links are included.
1. A cute wine stopper + Winc Wine Club monthly membership: Perfect for any wine lover in your life, this truly is the gift that keeps on giving. Through Winc, your recipient will get 4 bottles of wine delivered each month, with no shipping cost or annual fee. They can fill out a "palate profile" to determine which wines will be the best fit for them and you can select an average price (i.e. under $10, under $20). Such a fun gift!
2. A weekender bag (or this bag for him) + a weekend getaway: this is one of my favorites because you can control how much you want to spend and still make it fantastic. A weekend trip could include a staycation in your own city, a nearby city that you've always wanted to visit and can drive to, or anywhere that you can fly to in just a few hours. The opportunities are endless and this will be a fun one to plan. Bostonians, see my recommendations for weekend getaways here.
3. A cute new wooden cheese board + a cooking class: what a fun gift for any foodie or cook/baker! One year for Christmas my mom gave me a cooking class that we attended together. It was so fun to learn many kitchen tips and tricks from a real chef. We spent about five hours with a small group, drinking wine and cooking a fabulous meal. This would be a great gift for a sibling, adult child, parent or friend.
4. Apple Leather Sleeve + a class / professional development class: This would be a great for a working professional, a retired parent or a stay-at-home adult who is eager to learn. We all could use a little bit of professional development; however, it's not necessarily something that we want to pay for. Whether it's a language class, a technology class or even a musical instrument class – help your recipient get better in their area of choice!
5. A yeti cooler + tickets to an upcoming game: Attention ladies – this is the ideal go-to gift for any sports loving man in your life. Not only does every man I know seem to want a Yeti cooler (they're seriously obsessed), but is there anything the guy in your life loves more than tickets to the big game? I think not. Obviously, any cooler will do but you get the idea. A fun extra surprise? Fill the cooler with some of his favorite cans of beer.
6. A cross body bag + concert tickets: If you're like me and enjoy seeing live music then concerts tickets would be an incredible gift. Check out some local venues and see who's playing in the next 6 months or so. Music is such a great gift because it's easily applicable to any age, any type of person and at any price point. If you want to use this gift idea for a male, try swapping out the cross-body bag for a nice leather flask.
7. Face mask + a gift certificate for a spa treatment: Any spa treatment is pretty much a slam dunk gift in my book. Mani/pedi? Massage? Facial? You name it, I love it. Given the fast-paced world we live in and the number of meetings, appointments and plans that we all have, there is no doubt that we all could use some relaxation. Giving someone the chance to spend a day at the spa will be giving them so much more – it's de-stressing, it's calming and it's grounding. If you are unsure of what to get someone in your life – especially a sister/daughter/mother/MIL/bestie – this is for you. I have yet to meet a woman who doesn't like to be pampered.
8. Warby Parker sunglasses + a beach trip: The sunglasses may give away the gift of where you're headed, but let's be honest…who doesn't love a surprise beach trip?! Really any sunglasses will do but I suggest Warby Parker for a couple of reasons. One, their sunglasses are polarized and mostly under $100 which is more affordable than most. Second, and a huge bonus about Warby Parker, is that they send you 5 pairs to try on at home, let you keep the one you like, and return the ones you don't…ideal for the picky person!
9. A funny board game + tickets to a comedy show: I like this gift because it's lightweight, it's no pressure and it's guaranteeing a fun night in your near future. If you are dating someone new or have someone that love to laugh, this is an ideal gift. Comedy shows make for great date nights, great friend nights and pretty much a great time all around. They also tend to be less expensive, especially if you look for amateur shows, which is always an added bonus. I'm not a huge gamer but I do enjoy Cards Against Humanity and Apples to Apples.
Be sure to visit my Gift Guide Page for additional gift ideas and read my most recent posts on The Perfect Gift for a Foodie, Wine-o or Hostess and The Ultimate Gift Guide for Any Woman in Your Life.