Happy Humpday folks! Today I wanted to share my 5 favorite winter beauty products. Growing up, I was extremely fortunate to have a mother & grandmother who both not only took care of their skin, but shared their secrets with me. Luckily I've got some killer genes on that side (fingers crossed they get passed down!), but I've also had some great beauty practices ingrained in my brain: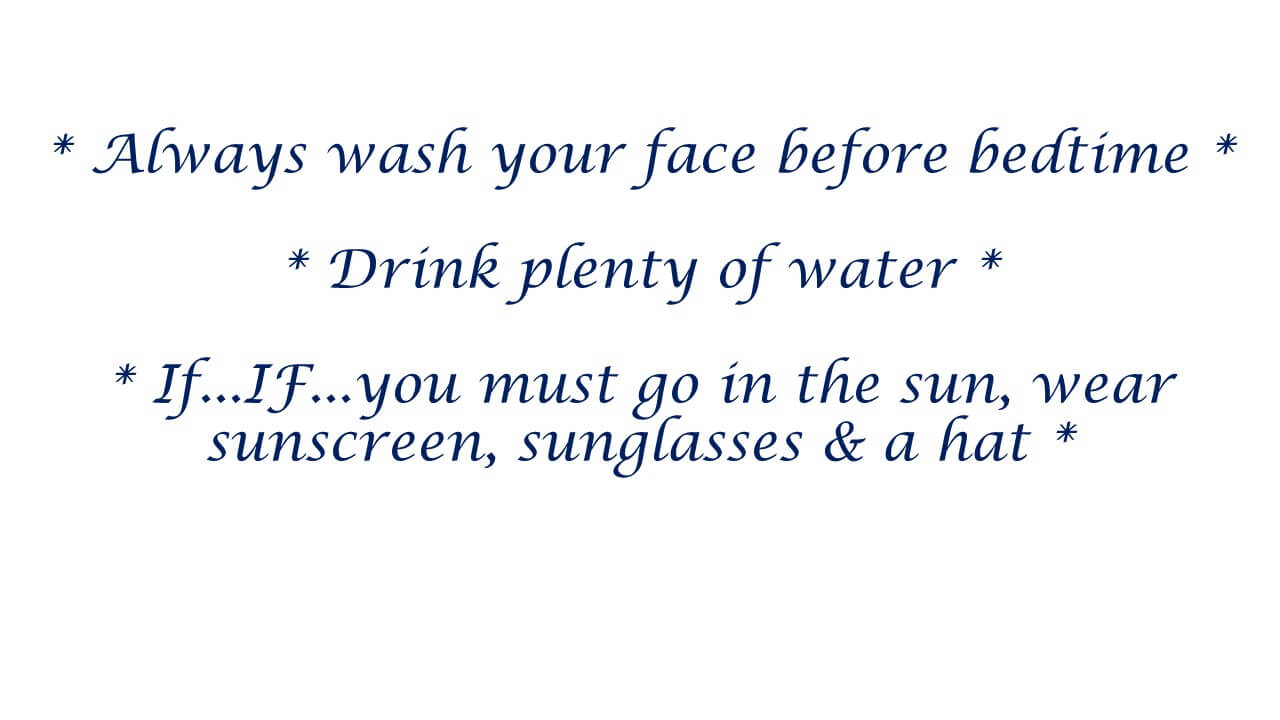 Simple, but oh so true. I promise if you do these 3 things above, you are setting yourself up for some flawless, radiant, healthy, hopefully wrinkle-free skin for a long time! It's amazing how much a smart, consistent routine can prove its value over the years.
Now that I live in the Northeast, I'm battling new challenges: windy, cold, dry air. Over the past two years, I've found a few products that work for me and that I swear by: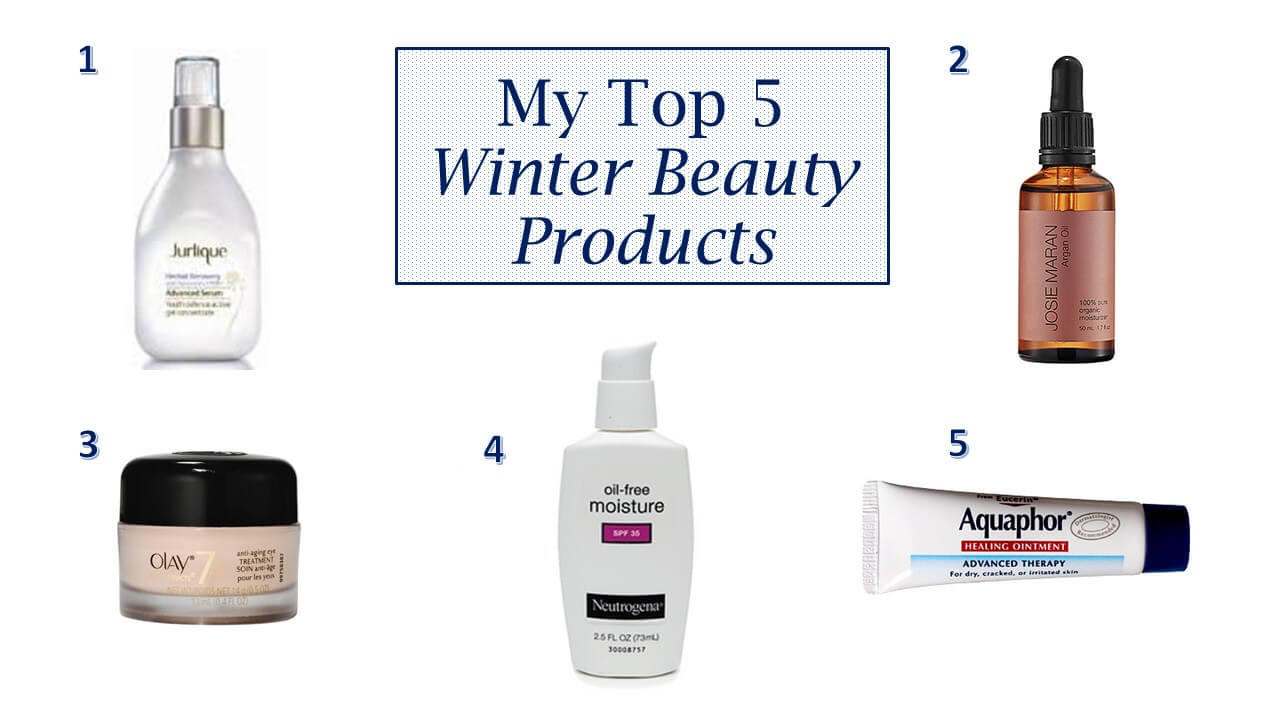 1. This Jurlique serum was first introduced to me from my  Aesthetician at Natural Body Spa in Atl. I use it every morning underneath my face lotion, and at night underneath makeup when I go out. Bonus: smells great!
2. This Josie Maran 100% argan oil is a bit too much for me in summer, but it hydrates my skin throughout the night when I'm sleeping. I alternate this with night cream (sometimes I use both), but it's great to use if your skin feels dry.
3. Oil of Olay Total Effects eye cream has been my go to since college. I swear that when I'm tired, I put this on and instantly see a difference. I use it religiously, every morning and night. Gotta fend off those crows feet!
4. Another tried & true is this Neutrogena SPF 35 day lotion. It's light enough that I don't feel oily or shiny, but it gets the job done. Plus, when I layer it on top of my Jurlique serum, it doesn't feel heavy at all!
5. My friend Jenny introduced me to this lifesaver: Aquafor. My lips & hands have been insanely dry & cracked this winter and this stuff works miracles! Put it on your lips (hands, fingers, elbows, anywhere!) and you wake up in the morning feeling like a whole new person. Chapstick: ya been replaced.
What are your favorite beauty products?!