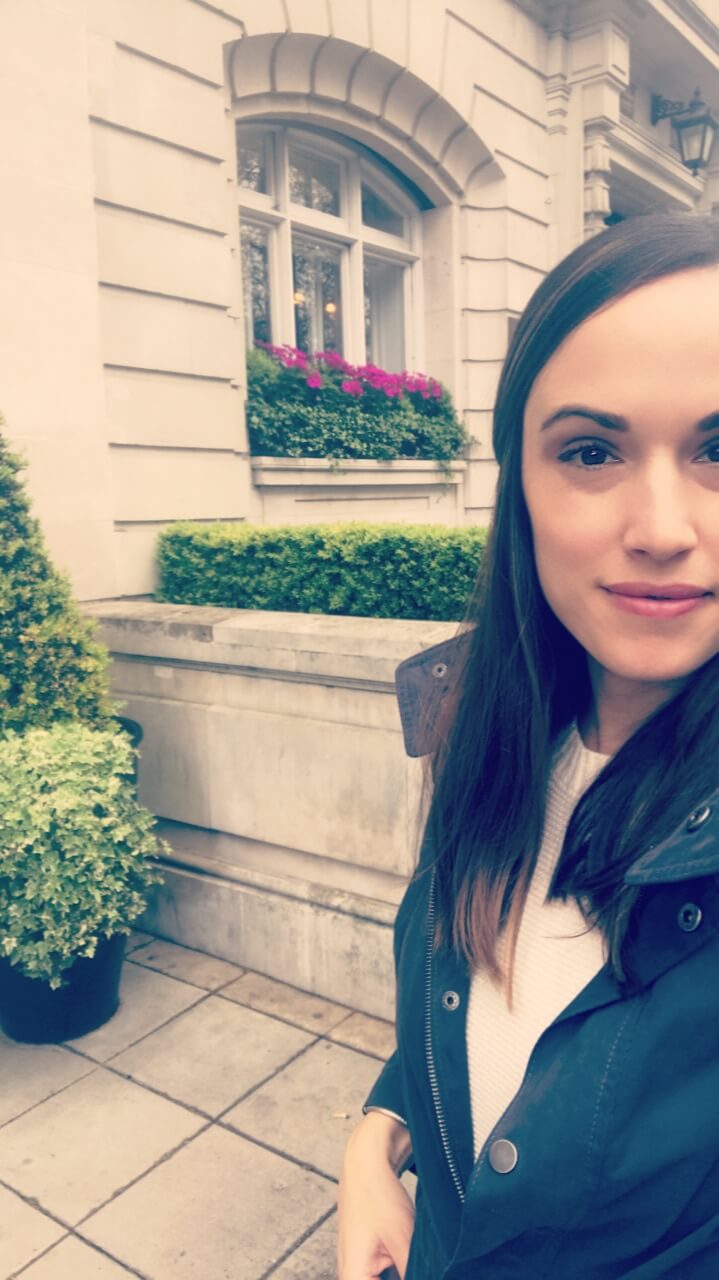 If you were following along last week, you read that I am in the beginning stages of my skin care journey with Brad Duncan Skin Care, here in Boston. If you're not local, don't worry – all of the information I give will be useful for your skin care journey and their products are available for shipping as well. As I said in my original post, the purpose of this series is to help women (and men!) like myself who are somewhat lost when it comes to skin care…
Yes, I remove my makeup at night.
Yes, I use anti-aging eye cream & a thick moisturizer.
Yes, I wear sunscreen…most of the time.
No, I'm not sure which products are best for me.
No, I don't know what's worth spending money on and what's not.
Yes, I need help sorting through all of this and finding a plan that's right for me.
THE TREATMENT
Well, about three weeks ago I went for my first facial with my esthetician, Mara, who started with a full face cleanse and evaluation. I love that she didn't just slap on a bunch of products right away – she asked questions about my lifestyle, sun history, and spent time looking deep into my skin and learning about it.
My skin care goals are overall pigmentation (likely due to sun exposure), uneven skin tone, and intermittent breakouts (before my cycle). She noted this and recommended that we start with a light lactic acid peel, followed by a serum treatment underneath a hydrating mask. The mask was awesome – it went on with the goopy thickness of a cake batter, but came off as one piece. After the 60 minute treatment, my face felt incredibly clean, refreshed and vibrant.
THE PRODUCTS
So to give you an honest look at where I am starting, here is what what my medicine cabinet looked like about a week ago: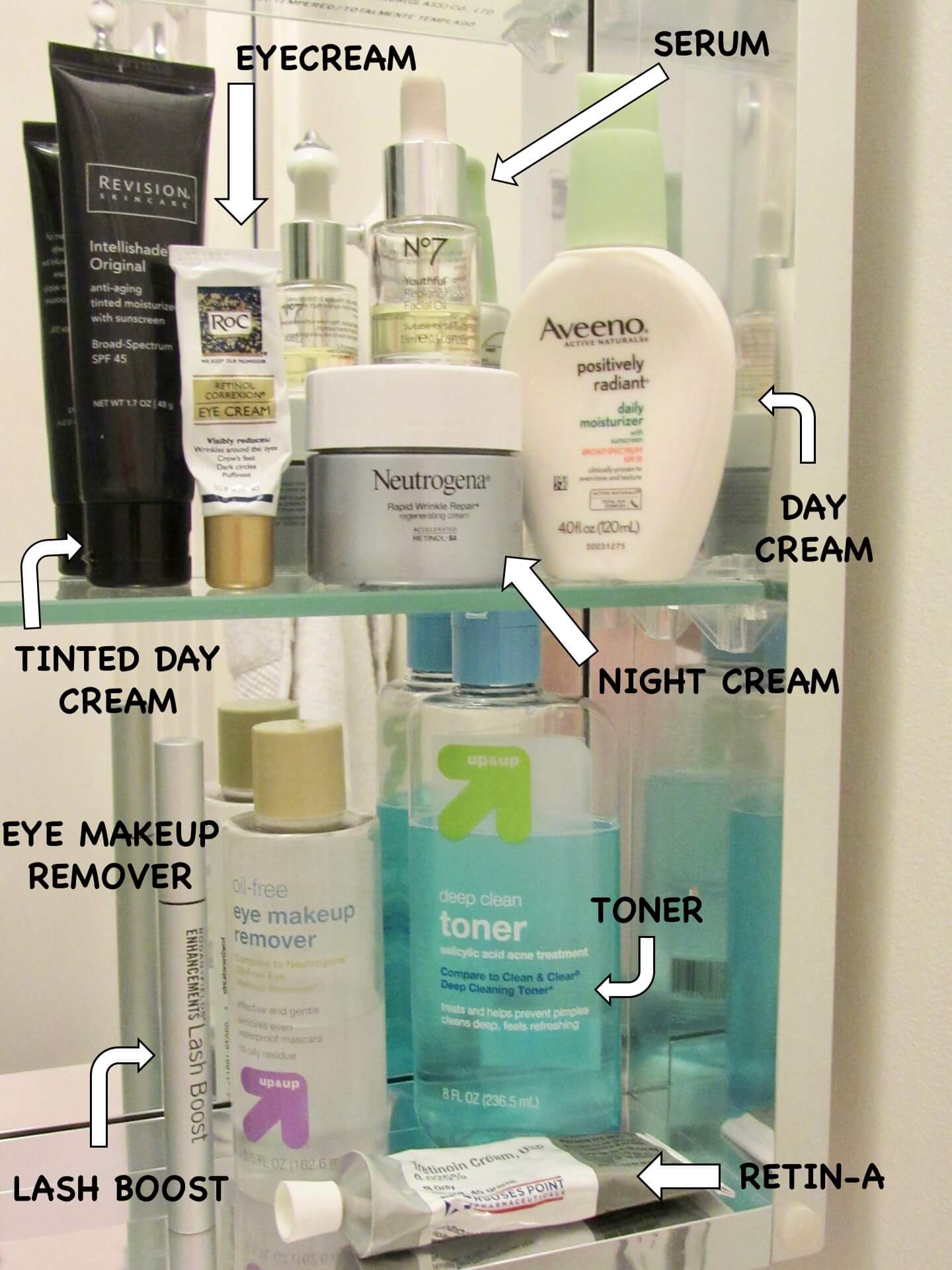 As you can see, I tend to buy the cheap stuff. I grew up using Dove bar soap which I still think is the best for your everyday face wash. I tend to buy the Target brand of most items though somehow I got suckered into buying a name brand night cream. The only products that I've purchased repeatedly are my Roc eye cream and my Aveeno daily moisturizer with SPF (spoiler alert: Jenifer Anniston didn't really get her flawless skin by using Aveeno). I'm curious to see how my new eye cream and moisturizer compare to these items I've been using for years.
Here's what I was given to try: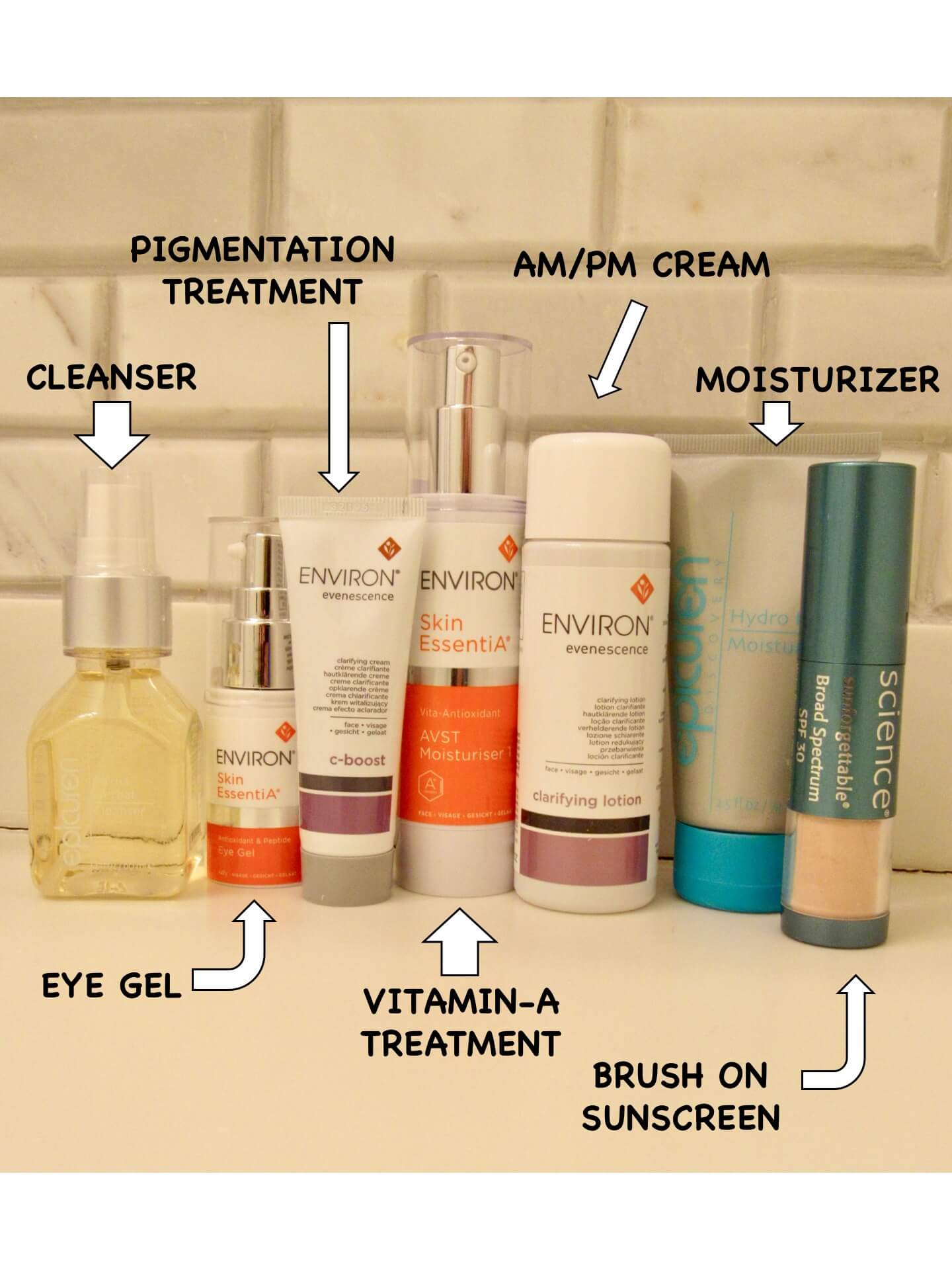 Mara gave me 7 products to start using in my daily routine:
1.Cleanser – to use in AM / PM
2.Lotion – to use in AM / PM, face and neck
3.Eye gel – to use in AM / PM, gentle around the eyes
4.C-Boost – to use in AM, targeting pigmentation areas (cheeks, specifically)
5.Moisturizer – to start in PM, face and neck. After 1 week move to AM / PM (if no irritaion)
6.Epicuren cream – to use in AM / PM, face and neck
7.Sunscreen – put on last with brush, face and neck and hands
Tip: there's a specific order in which you should use products:
Cleanse > Treat > Hydrate > Protect
(Cleanser) > (Treatment Layers) > (Moisturizer) > (Sunscreen)
Take Away Facts

Best to go to an esthetician that will customize facials, as they're not "one size fits all".
Bring in the products you're currently using for her to see.
Schedule your facial for the week prior to your break out / cycle.
Don't cancel your facial because of a breakout.
Your skin should not feel very tight / overly dry after washing your face (signs of dehydration).
All in all, I am excited about this partnership and I am already learning so much. I'm only 2 weeks in but I feel like I can already tell a small difference, especially with the hydration of my skin. I'm eager to see how these products and treatments work for me over the next few months. My next facial is in two weeks and I'll be posting my monthly update the first week in June.
Lastly, be sure to send any skin care questions you have my way – I'm compiling a FAQ section that I will update at the end for a general reference! Thanks for following along. Don't forget your sunscreen today 🙂
This was created in partnership with Brad Duncan Skin Care; though products and services were given to me free of charge, opinions are my own and my feedback is 100% honest.