Happy Friday y'all! I hope everyone had a great week. I know I am so excited for the weekend to be here- I've got Garth Brooks, a fun girls brunch and some spin & yoga in store for the weekend. Who said winter in Boston can't be fun?!
Here are a few other things I'm wishing for this weekend…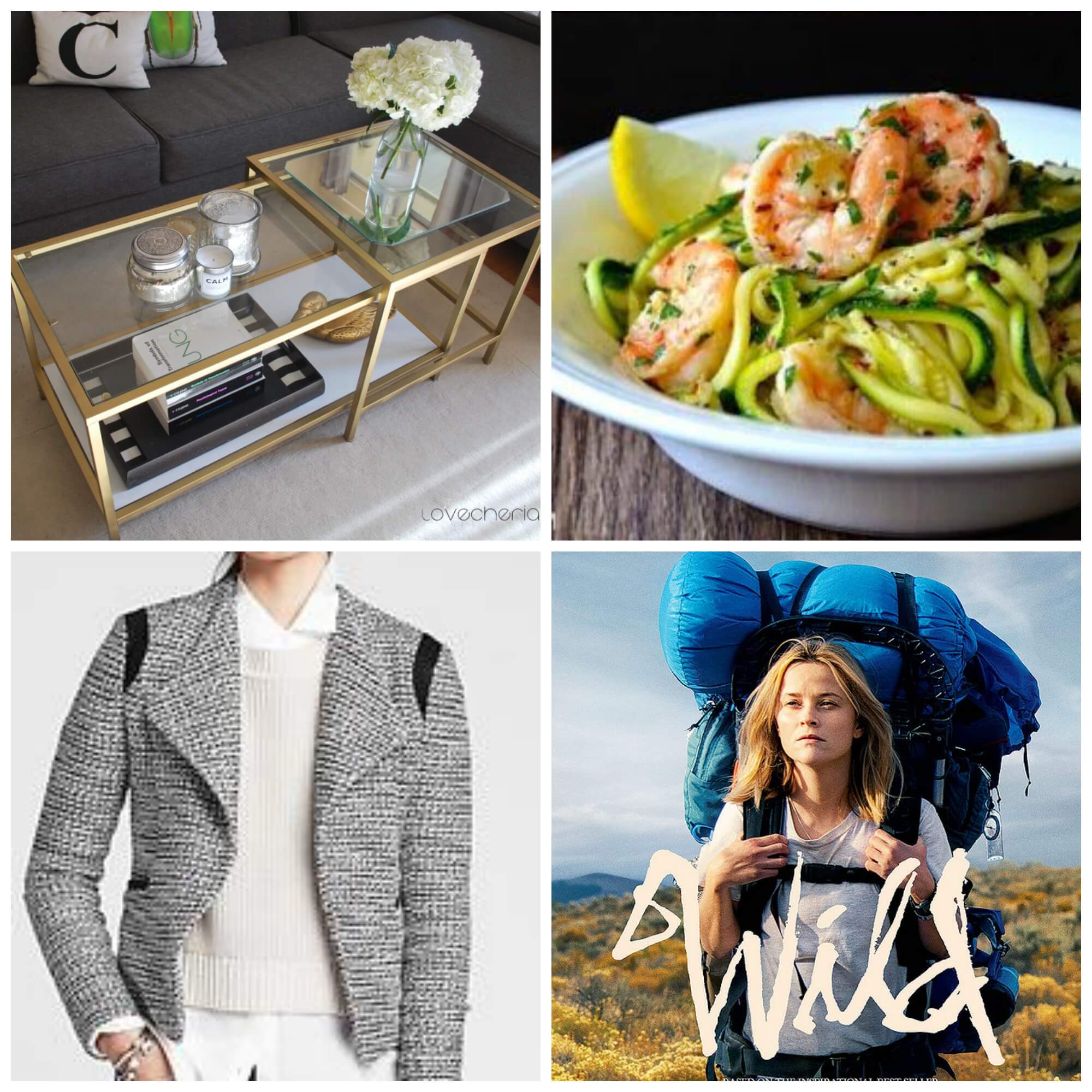 1. Loving this IKEA hack! I've got a similar side table and may try to replicate this!
2. Truth: I got a Vegetti for Christmas! Oh baby!! I am gonna use it this weekend and this recipe is calling my name.
3. I'm almost done reading Wild, by Cheryl Strayed and I can't wait to see the movie! Anyone seen it?
4. How adorable is this tweed & leather blazer from Banana Republic? (even better in person, I promise!) I was out shopping with my friend Kaitlin last weekend and she tried it on- adorable! Given that it's on sale, I may have to go try it on myself!
What's on your weekend wishlist?!