You'll have to excuse me for not posting on Friday or yesterday – the past 4 days have been spent taking hours of snowboarding lessons (first timer over here!), drinking local brews in the lodge while listening to live music, eating pizza hot out of the wood fire oven with new friends and relaxing in front of the fireplace. All in all, the perfect weekend! This mountain lifestyle is really something I could get used to.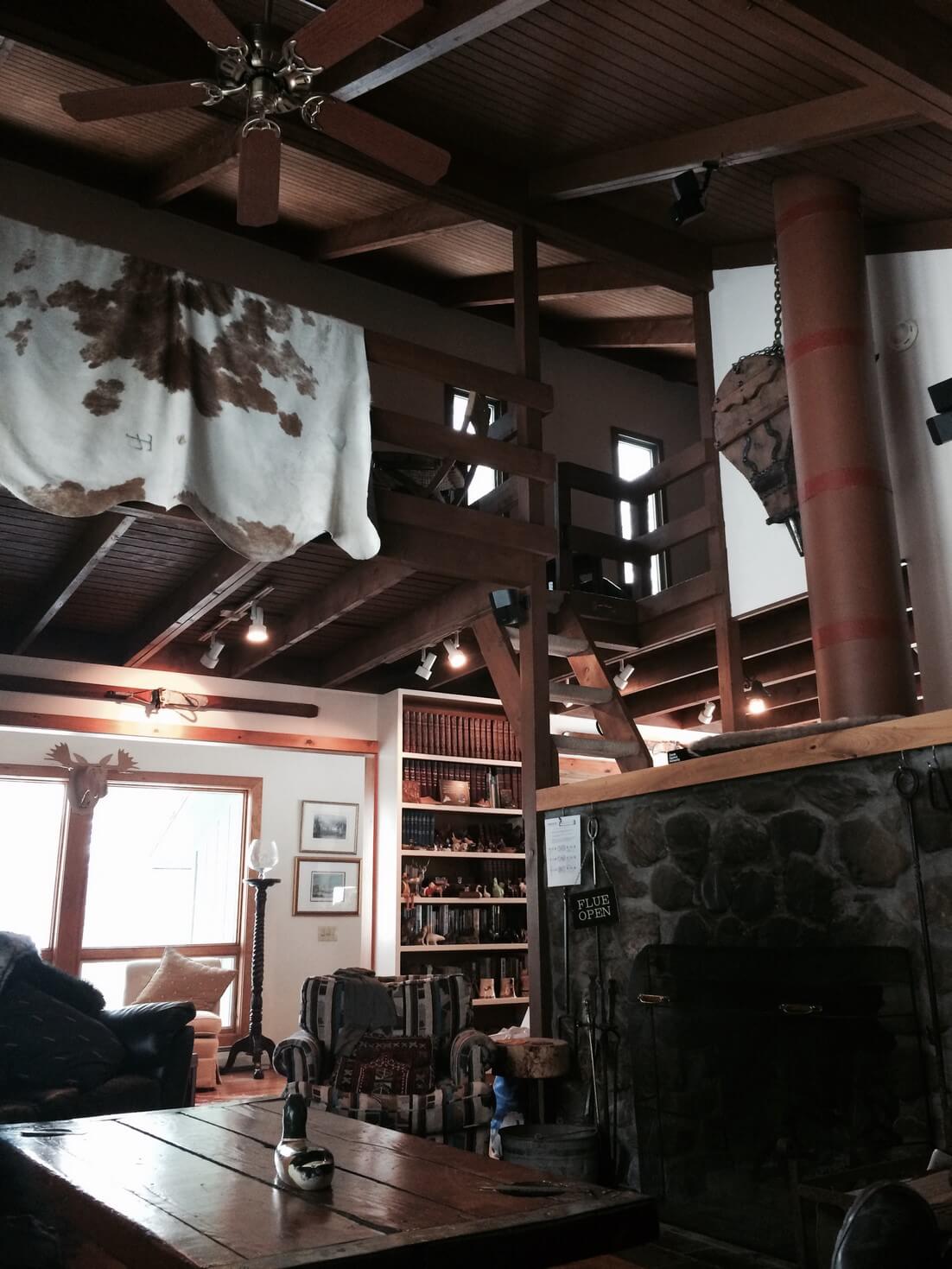 How adorable is this mountain home in Sugarbush, VT?! I wanted to take that cowhide rug home with me!
As I was admiring the view from the top (…of the bunny slope), I couldn't help but wonder how fabulous it would be to have a window-filled mountain home with an oversized stone fireplace and a hot tube overlooking the peaks. I came across quite a few phenomenal places that are sure to impress. Here's to dreaming!
The view and this great room! Just spectacular- I die for these beams!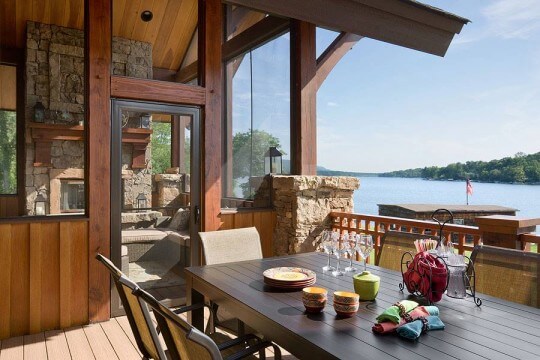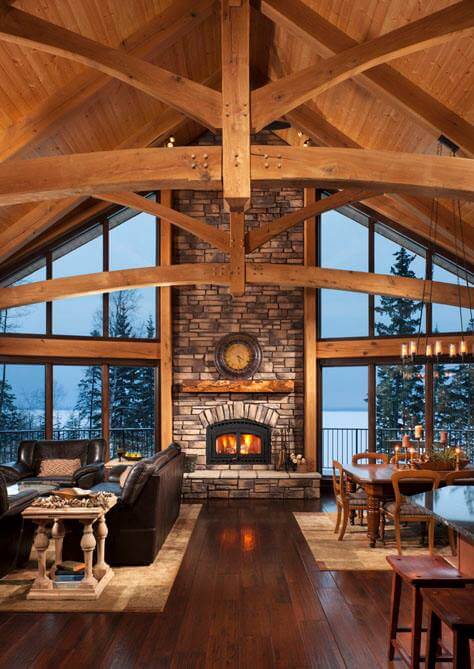 How adorable (and functional) is this boys bunk bed room: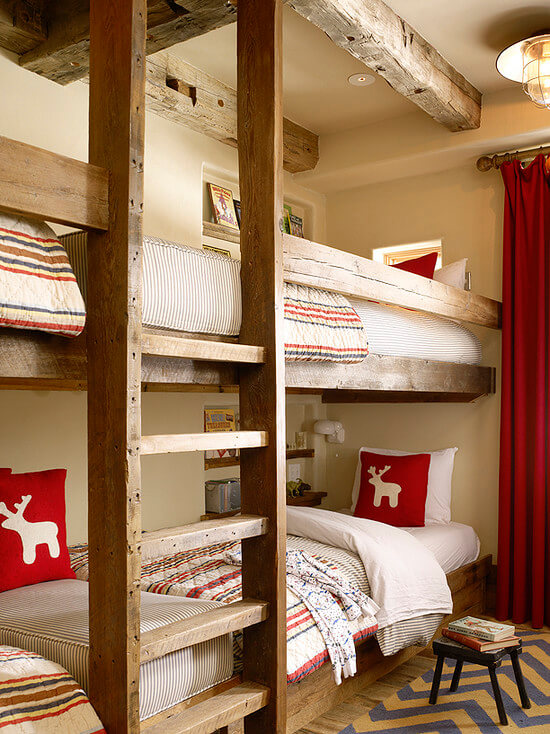 Pretty sure I would never, ever leave this great room- what a view! And so cozy!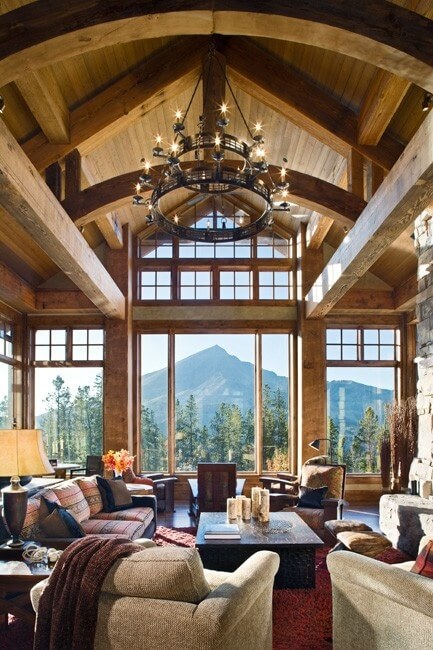 Just one gorgeous, rustic, to-die-for kitchen after another here…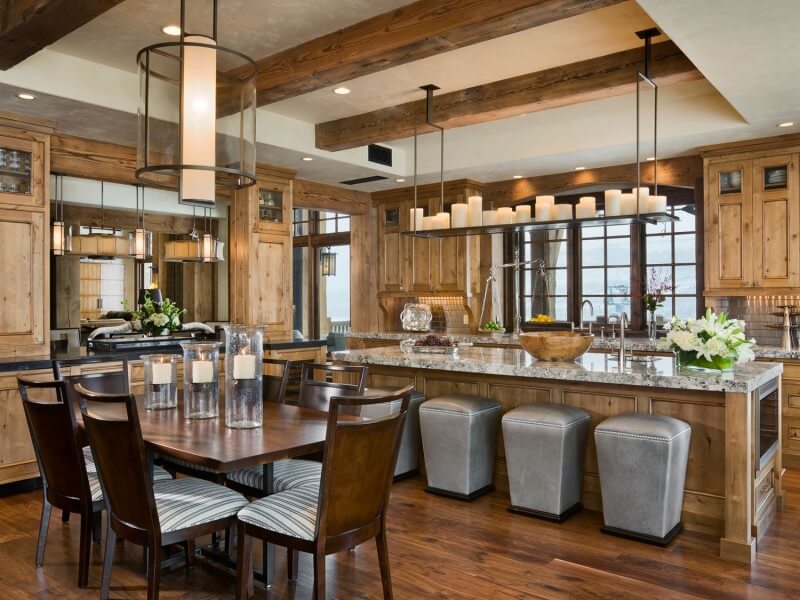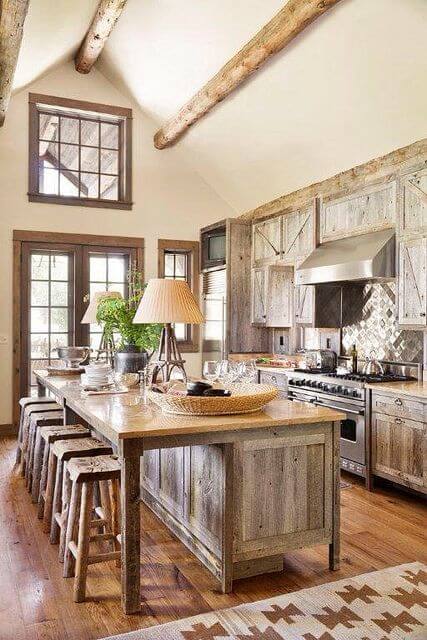 And, of course, you can't have a mountain home without an outdoor fireplace: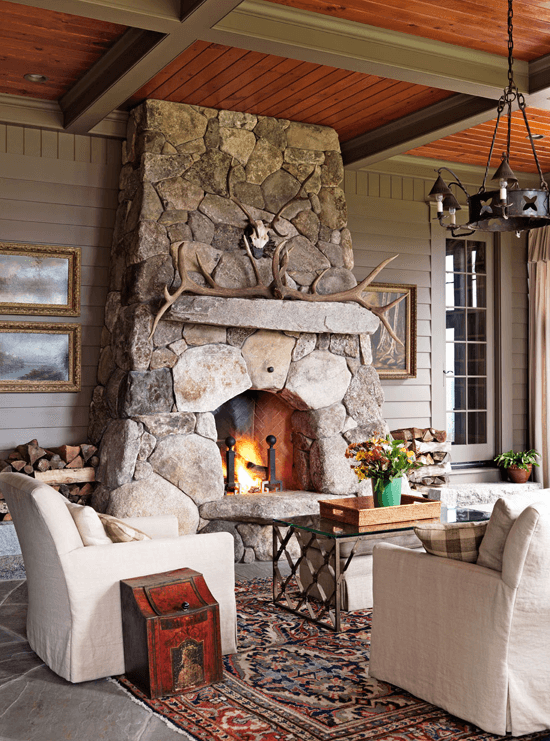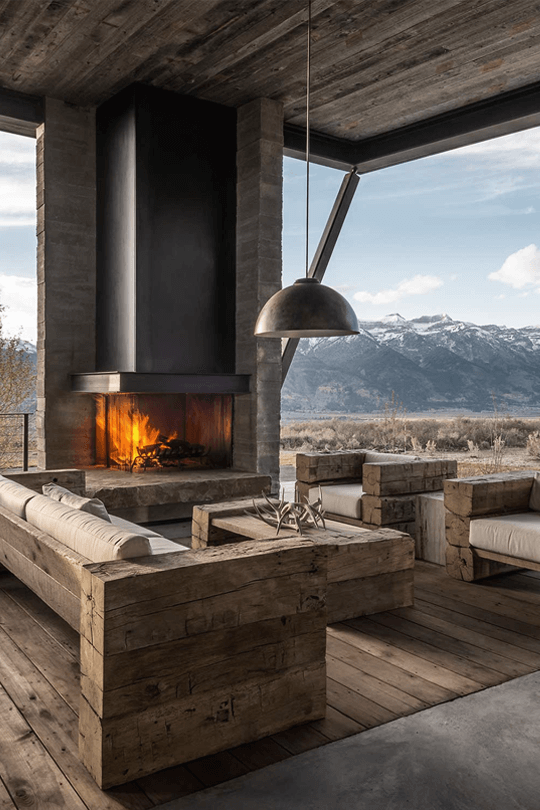 Although I must say- in my humble opinion- this outdoor hot tub is the most amazing feature I've ever seen in a mountain home. It looks like an Icelandic hot spring, no?!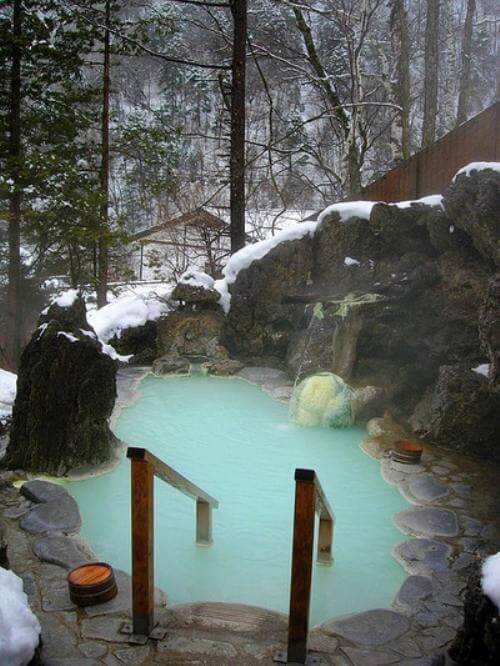 What's your favorite mountain home?!