Now I'm not sure about y'all, but preparing a roast chicken for dinner has always intimidated me. It always seemed like a task for a high level chef that would take hours. Boy, was I wrong. Y'all- this is SO. EASY.
Looking for a dinner that looks impressive? Check.
Want to make a delicious, quick, easy dinner for someone special? Check.
Do you want 10 minutes of prep and let the oven do the real work? Check.
Now, I don't really "follow directions" with any recipes (except baking) so if you want a recipe with legit measurements, try this, this, this or this. But as my grandma always says, a true chef doesn't need to follow a recipe if you're meal is made with love 🙂
THE PERFECT ROAST CHICKEN
(**Please excuse the iPhone photos in advance**)
1. Preheat oven to 425. Remove giblets from chicken & pat dry. Chop up a lemon & an onion- put all around the chicken (I put some inside the chicken cavity also).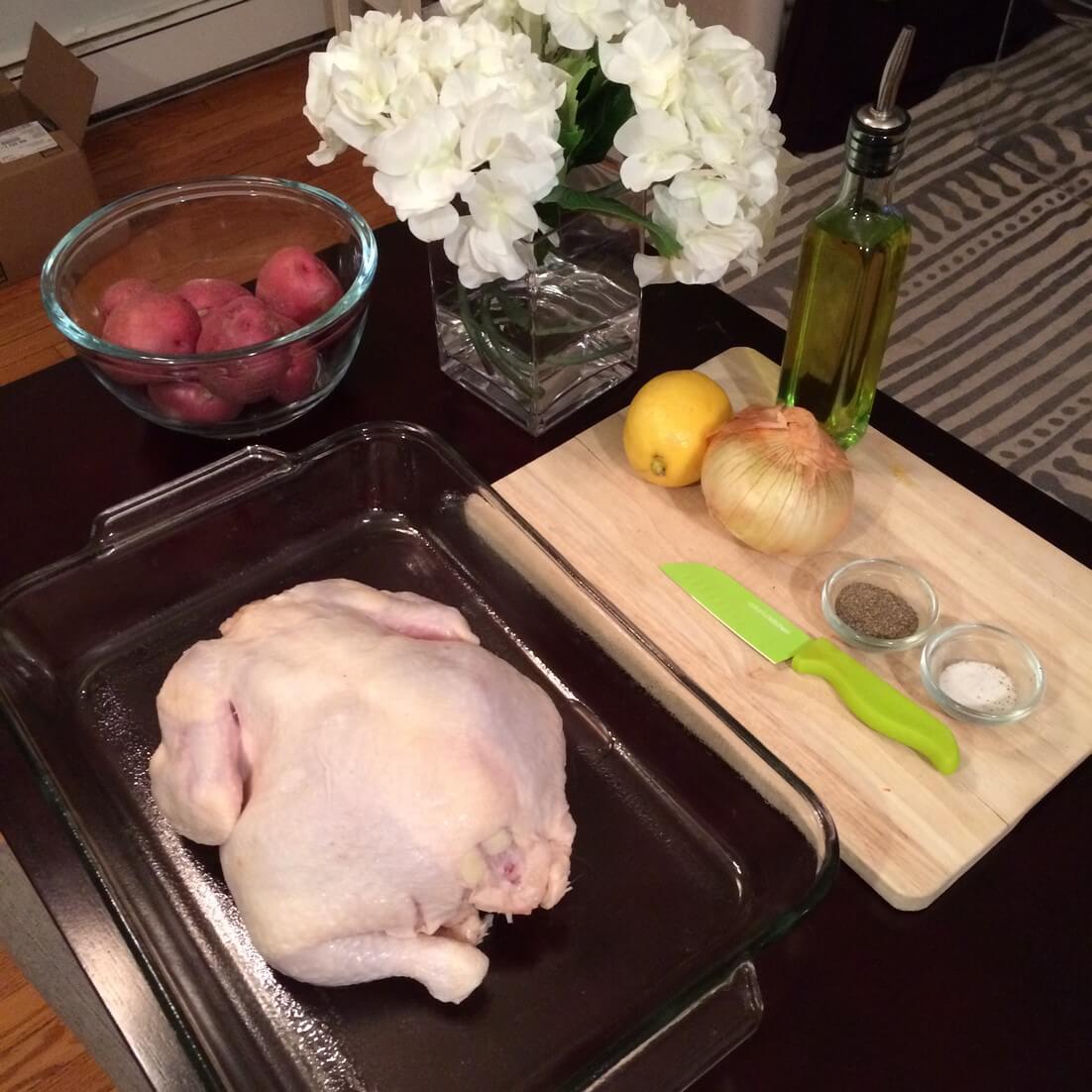 2. Coat the chicken with olive oil, salt, pepper & spices. I use garlic powder, seasoned salt, cajun seasoning, thyme & rosemary. Get your hands dirty here & slather it all around- the more, the better!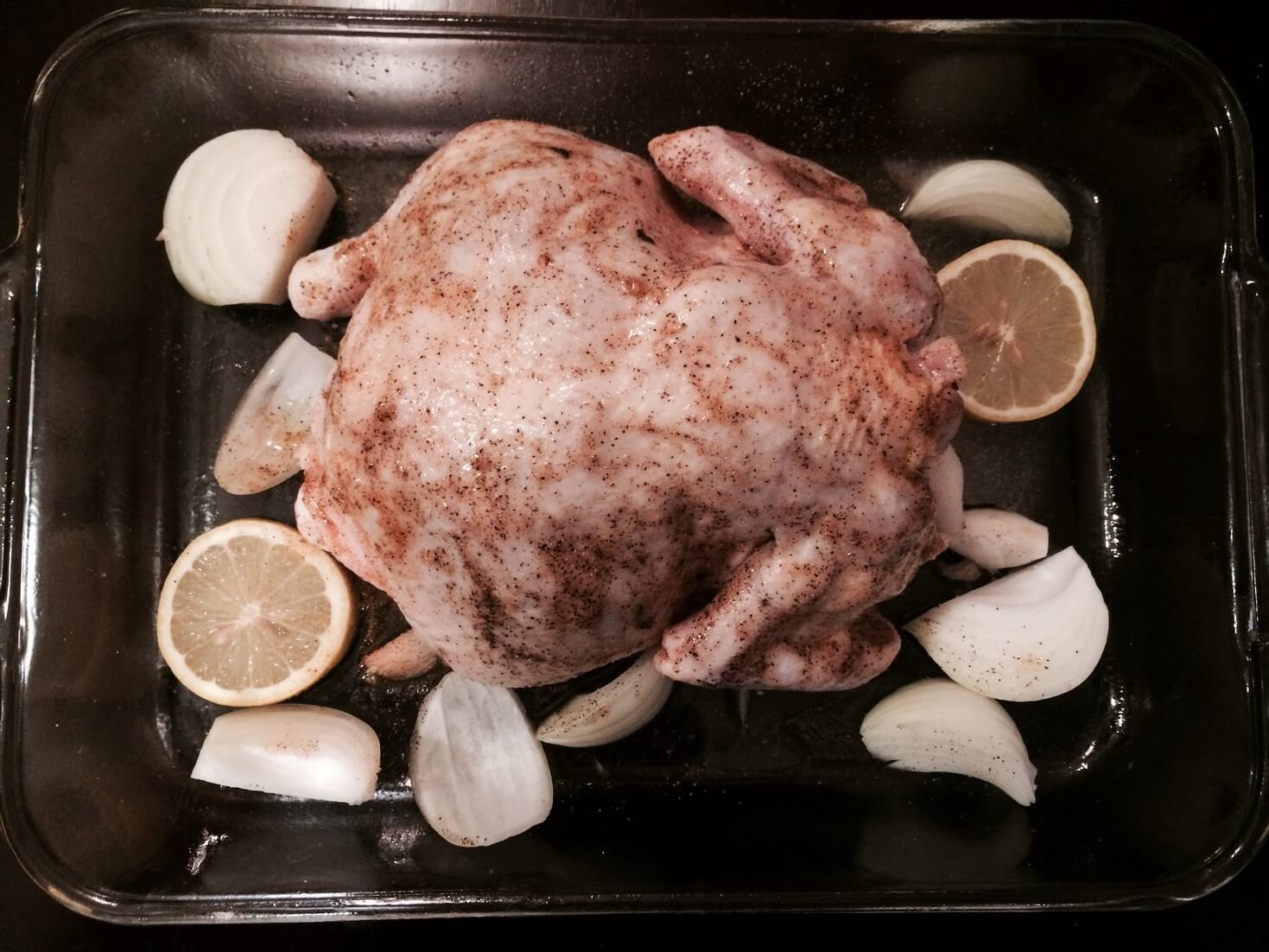 3. Chop up veggies all around- I chose brussel sprouts & red potatoes, but you could also opt for broccoli, fennel, sweet potatoes, butternut squash, apples, carrots- whatever your little heart desires!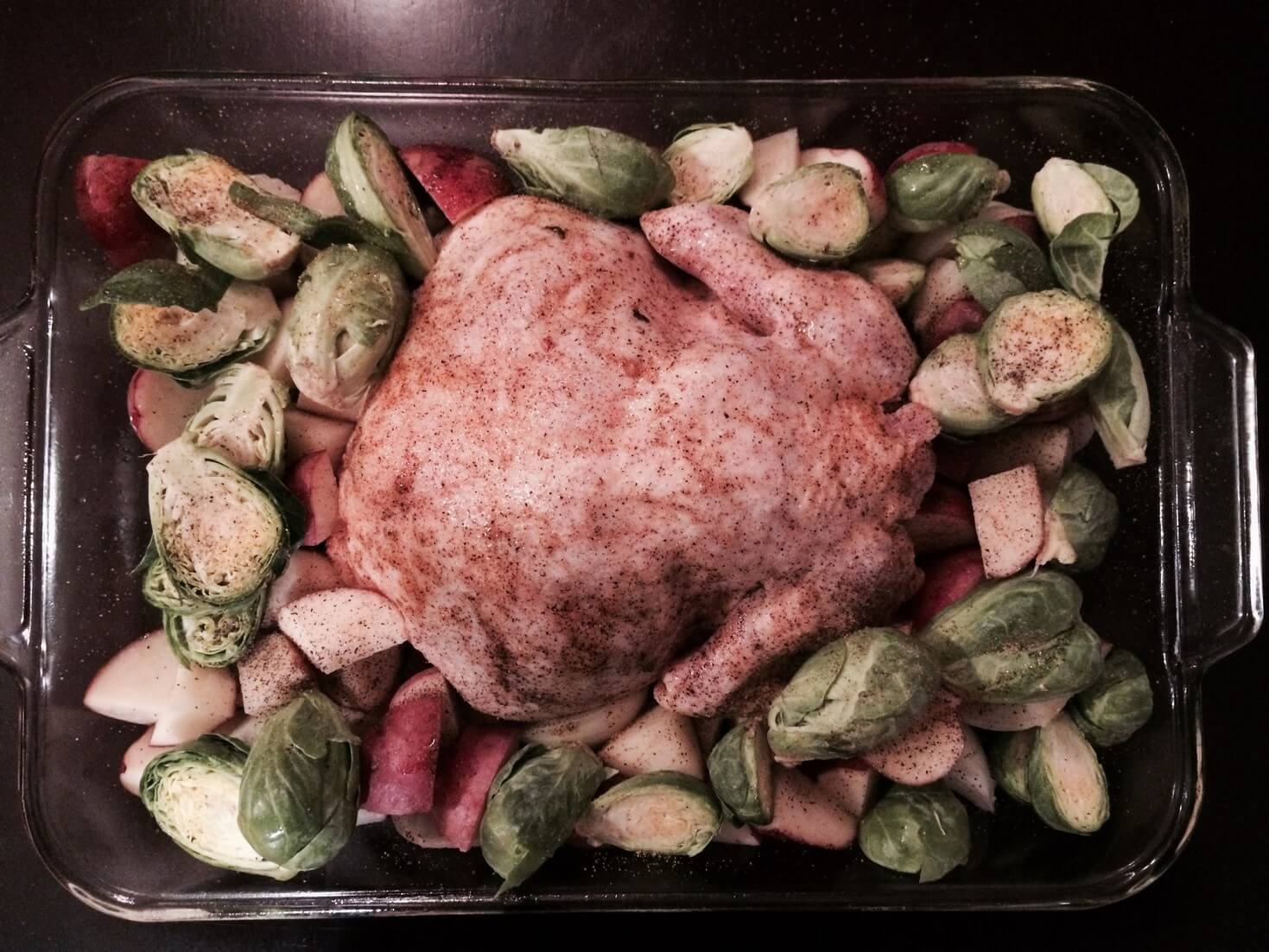 4. Pop that baby in the oven for about 60-80 minutes. (You could also add the veggies once the bird's been in for 30ish min, if you want them less roasted). Once it's ready, it should be crisp on the outside, fully cooked on the inside and yummy juices everywhere.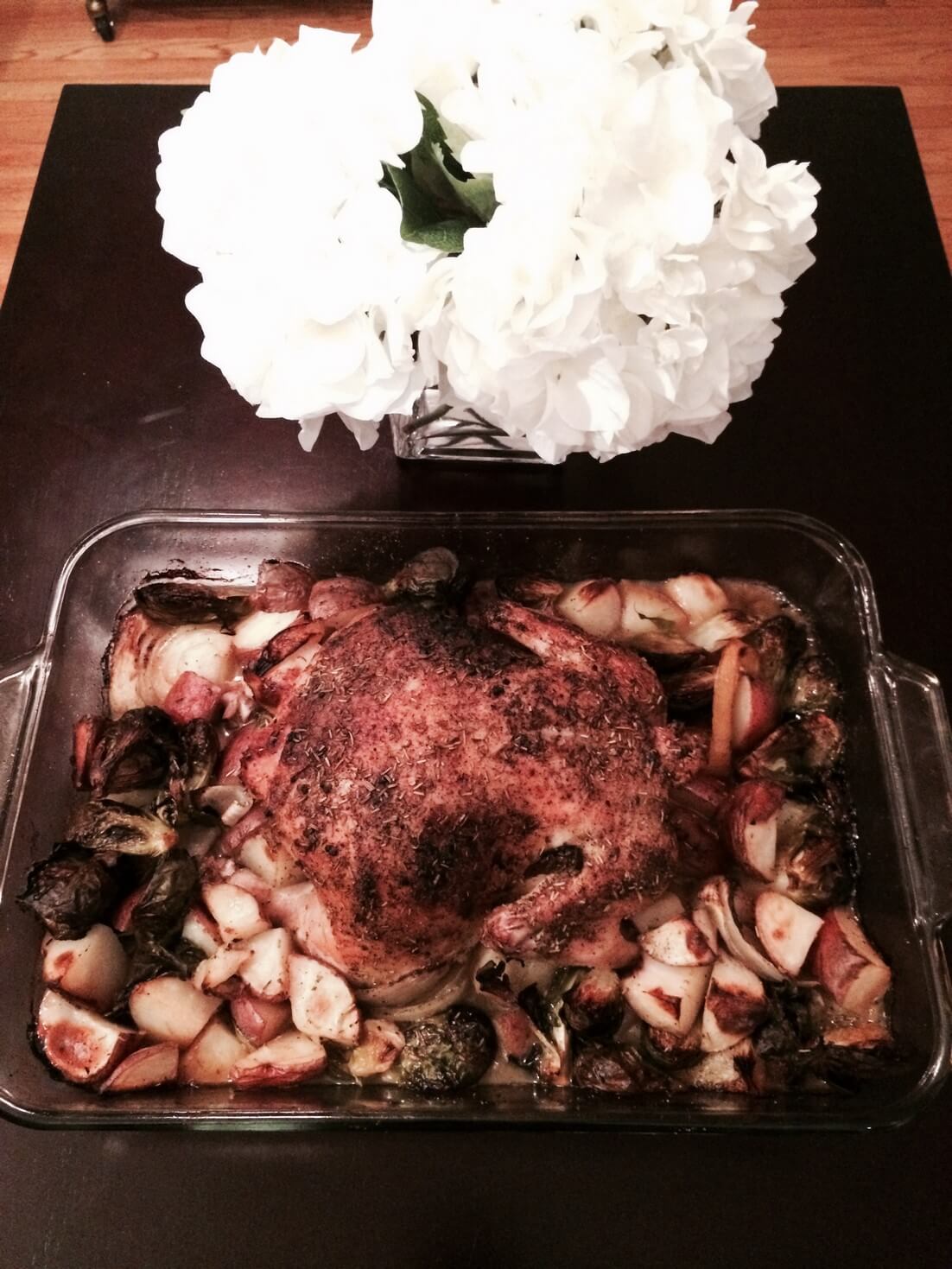 Bon Apetit!
* If you've got leftovers, use the carcass to make homemade broth (did this last night- so easy) & get creative with the chicken- BBQ sandwiches, pizza topping, enchiladas/tacos, buffalo chicken salad…the options are endless!