I'm in the process of helping my grandparents renovate our beach house. My eyes lit up when I heard that they were willing to gut the kitchen & knock down a few walls. I've been perusing several websites, magazines & design blogs to gather inspiration. I'm almost done with the e-design for the kitchen area, so stay tuned for that reveal shortly!
When I came across this Rosemary Beach, FL home in Atlanta Homes magazine, I immediately pinned it. I love the white & gray color scheme and the serene, calm vibe felt here. After all, when you're in your vacation home, don't you want to feel relaxed & happy?!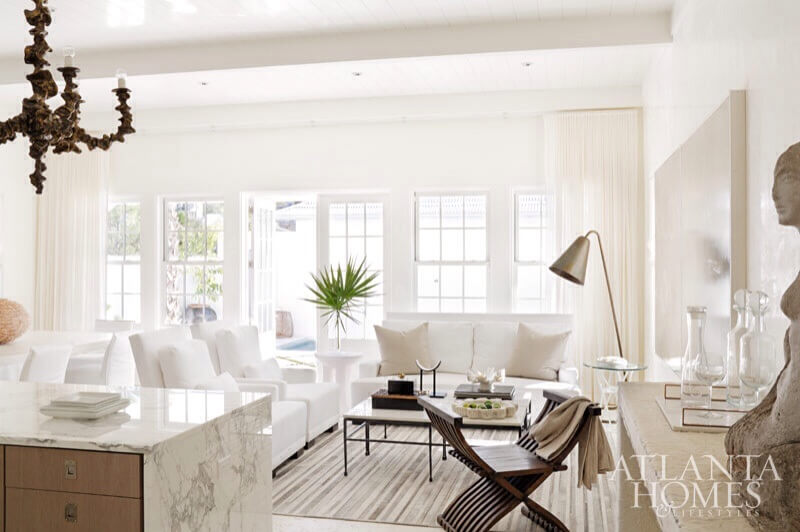 What a beautiful, open living space! Especially love the rug (great for hiding sand!), the white walls, sheer curtains & wall of windows.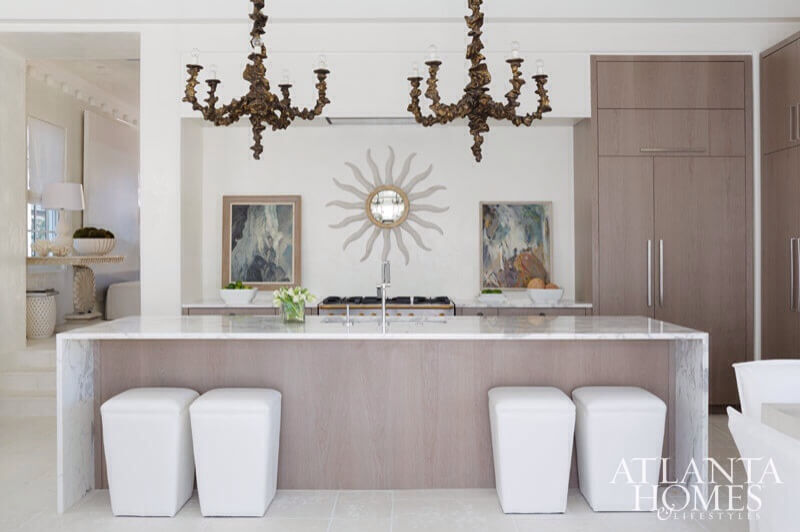 Personally, I would change the chandeliers & artwork/mirror over the range & get different stools, but I'm digging the huge island & open feel.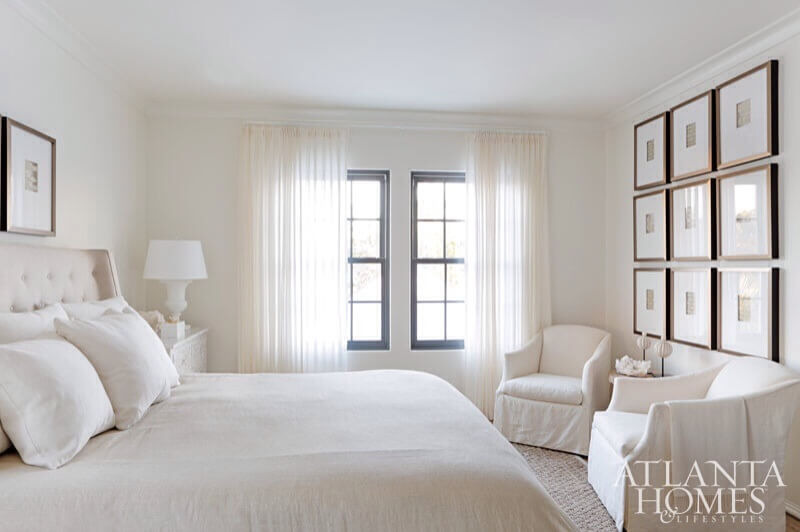 How great is this master? I'm totally digging the sisal rug, white sheers & the reading nook, below: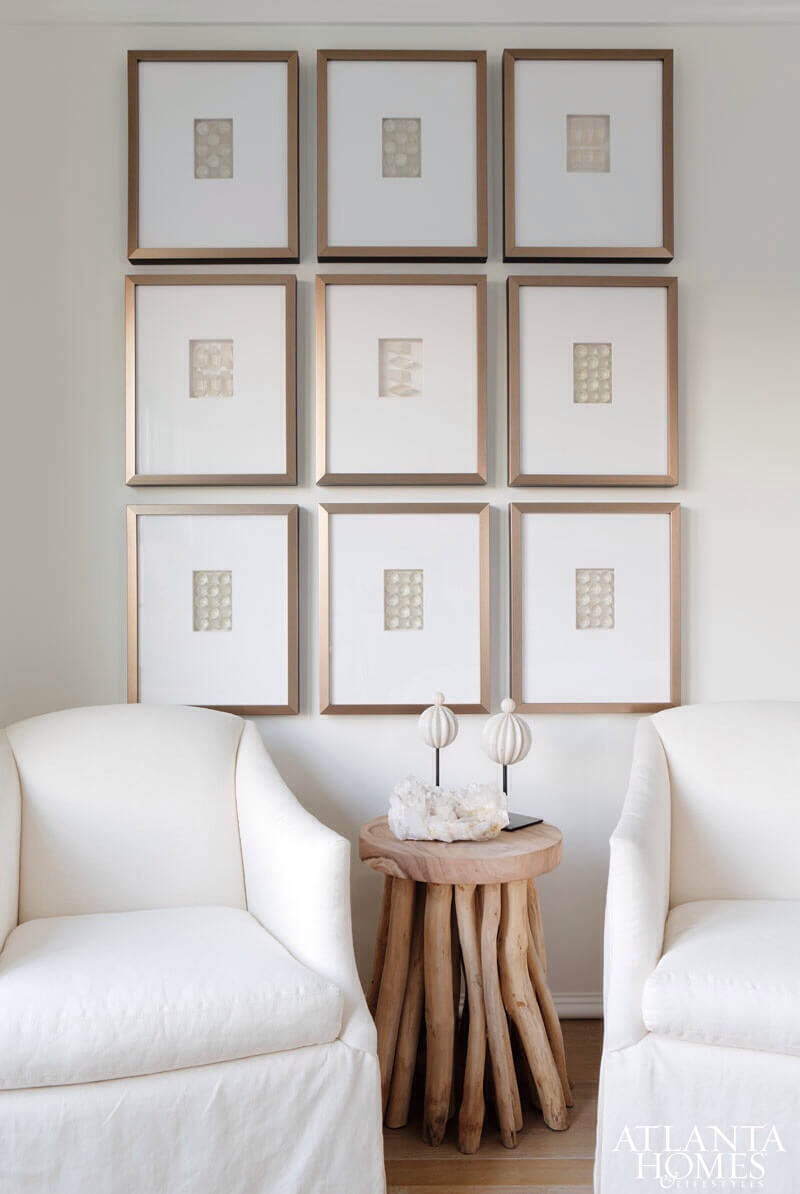 I will definitely be recreating this nook! The driftwood table feels beachy, without feeling cheesy (SUCH a fine line when decorating beach properties). Loving the artwork also- a set of identical frames like this, with simple art, is a great way to occupy a large, empty wall, without changing the vibe of the room. You can find similar frames at Ikea. So easy!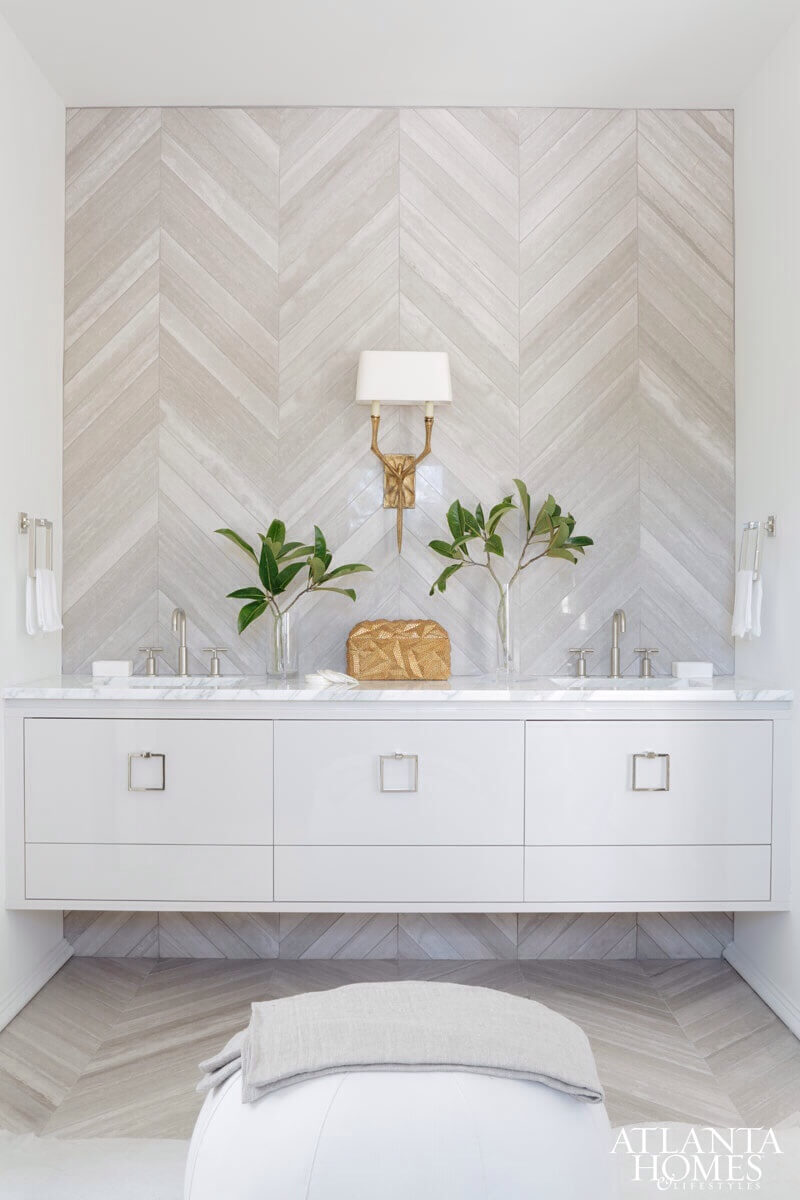 And, of course, this bathroom is spectacular. While it's a bit too trendy for the space I'm designing, I love the floors, the sink hardware & the touch of green. I'll be incorporating this features into the master bath redesign.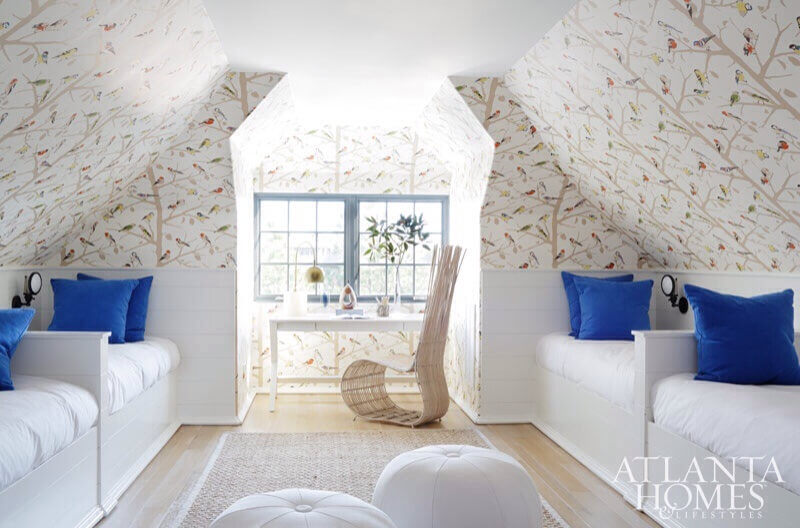 Spaces with odd ceiling shapes like this can be tough to design, but she did a great way of making this an additional bedroom. I can see the kids playing here and having a fun slumber party together. Great use of a difficult space.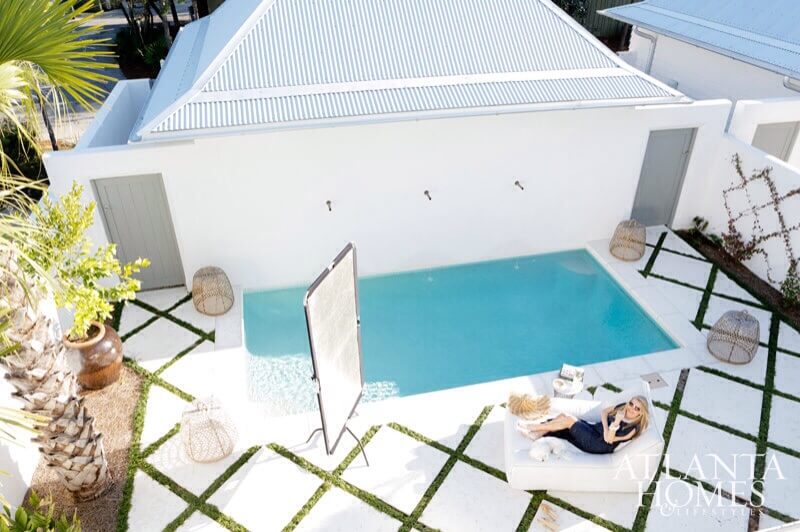 Finally, who can resist this! Such a charming pool area! I looooove the way the tile exposes the grass. I would spend most of my time on this patio.
Which room is your favorite?
You can find the full article here.