One issue I find when decorating your home in your late 20s/early 30s is that you're ready for your home to feel more mature. Gone are (hopefully!) the day of futons, folding tables & wall posters. Even if you're on a strict budget, or working with a lot of hand me down furniture, there are a few key ways to "mature" your home to make it feel more like an adult home vs. a post-college home. First, let's view this "before & after" home tour, then I'll highlight some key themes I found.
Bedroom: Before & After: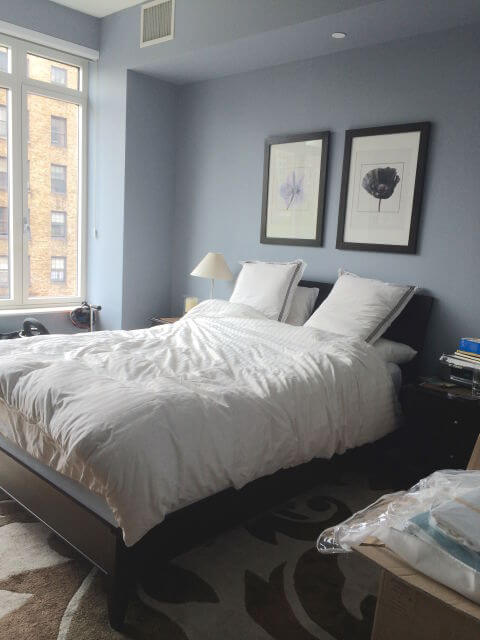 1.Invest in a proper headboard. You're an adult now & it's time to have a proper bed, bedding, etc. If you can splurge, this is one of my all-time favorite beds! If you want to save, try this upholstered beauty or this steal (<– under $100!)
Living Space: Before & After: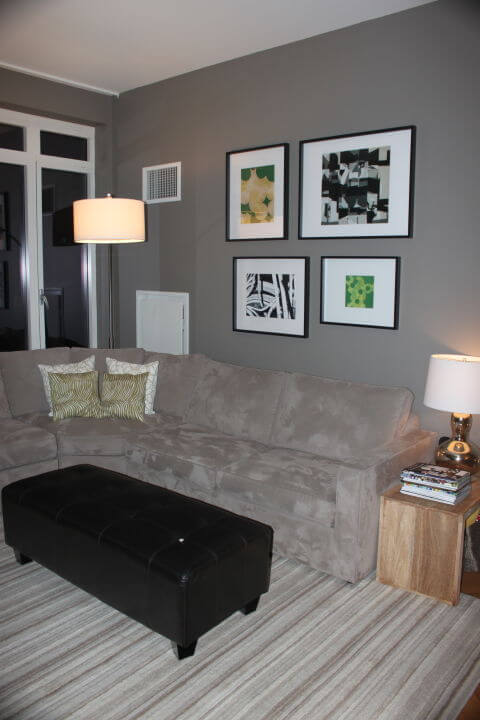 2. Define your style. Unless you've got a killer eye for an eclectic style, it's important to have some sort of a plan. Want neutrals? Enjoy an all-white pallet? Want a rustic feel? Maybe bright colors are your thing. Whatever it is, start to define your style. This couple's mix of neutrals with navy keeps the place classic, while masculine.
Dining Room: Before & After: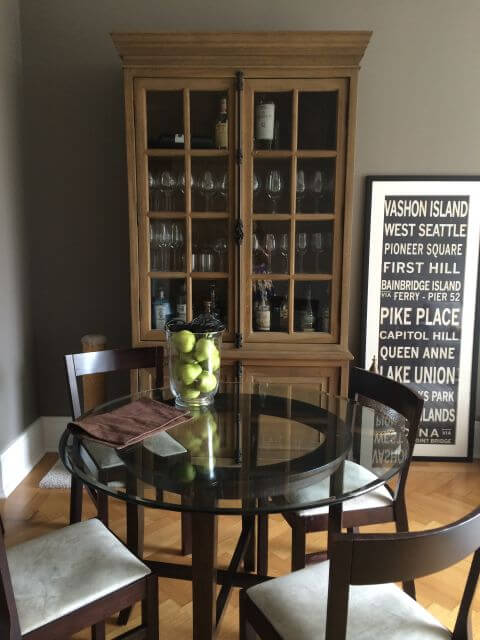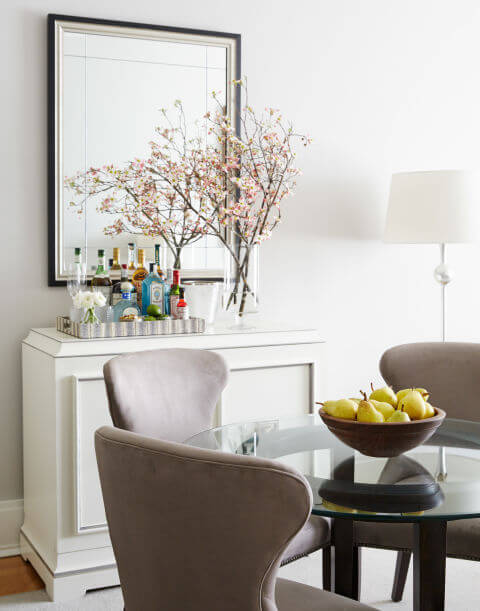 3. Have a proper dining space. Even if you don't have a true dining room (like me!), we can work to find a true dining space, equipped with seating, an eating surface & some sort of a bar area. Check out my picks for best bar stools here and this key to designing small dining spaces.
Overall, the main takeaway is to have a plan, put in some effort & invest where you see fit! After all, we spend a vast majority of time in our home…it's a place we want to be proud of, right?!
Need help getting started? Check out these tips for small spaces, or just Email me! I'm always happy to help 🙂