Well I am happy to report that our guest bedroom is about 90% completed!
(A  favorite inspiration space- and closer to our final product!)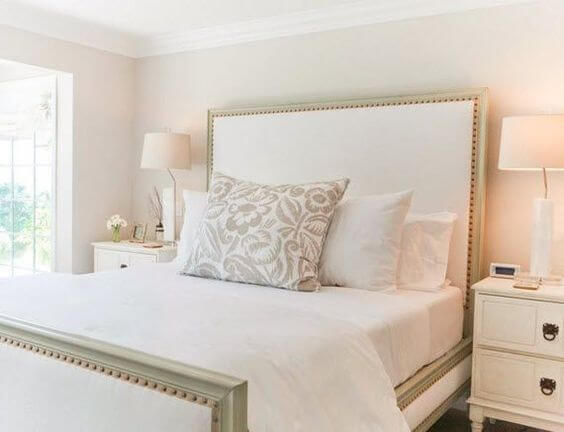 (Love the classic simplicity of this space with the detail of this bed)
So…when I came across this awesome article about "The Cozy Guest Bedroom", I immediately ran through a mental checklist of our guest room. I'm happy to say we covered all of our bases, minus #2 and #8. (Note: we actually want to snag a luggage rack…anyone know where I can find a cute one?).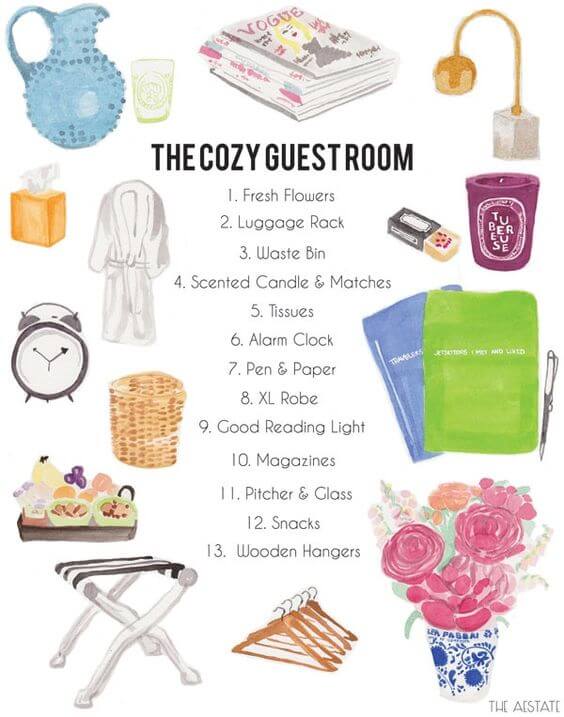 (list via)
As y'all know, I'm a HUGE believer in making your guests feel comfortable and welcome (as evidenced here and here). After all, I was raised with that great Southern hospitality and that never dies! You seriously cannot make people feel welcome enough. So next time you have houses guests, spend an extra 15 minutes to cut some fresh flowers, pour some cold water, set out a few mags, and make them think "wow". I promise, it's worth it.
What's your favorite house guest tip?!