Are y'all sick of home tours yet?! I love them because it's so fun to see all of the different styles and design details incorporated into the space. Often times, I find myself admiring the home owners' bravery in taking risks! This house is the perfect example. By now y'all know that my style is monochromatic/classic/modern-ish, but I am digging this funky, colorful vibe! Let's take a look…
The folks over at Inspired Interiors in Chicago totally nailed the edgy meets chic look here. Everything definitely has a rock & roll vibe, but it remains sophisticated. It's easy to get a bit out of control with this look, but they make it work.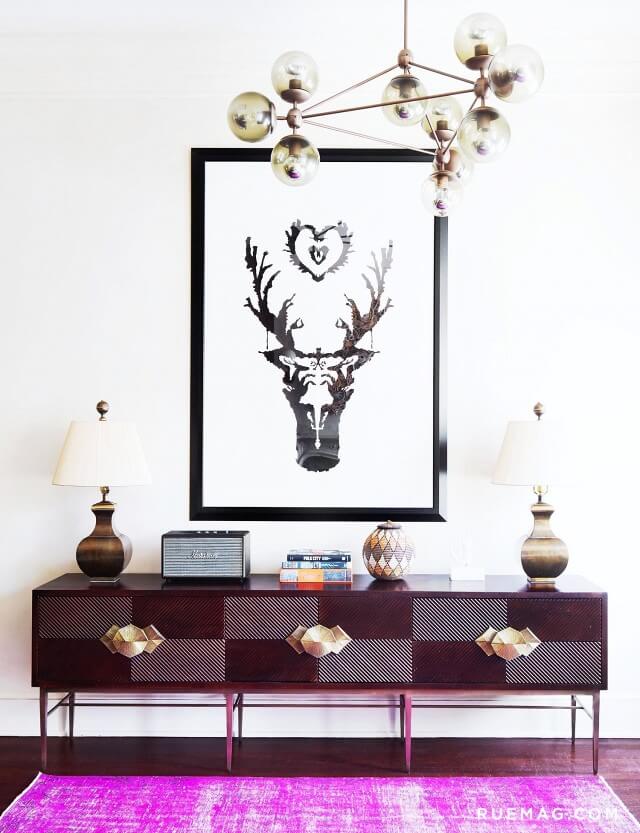 Take the above entry way, for example. The traditional lamps plus modern lighting plus bohemian rug plus transitional table look FAB together! I am just loving this style.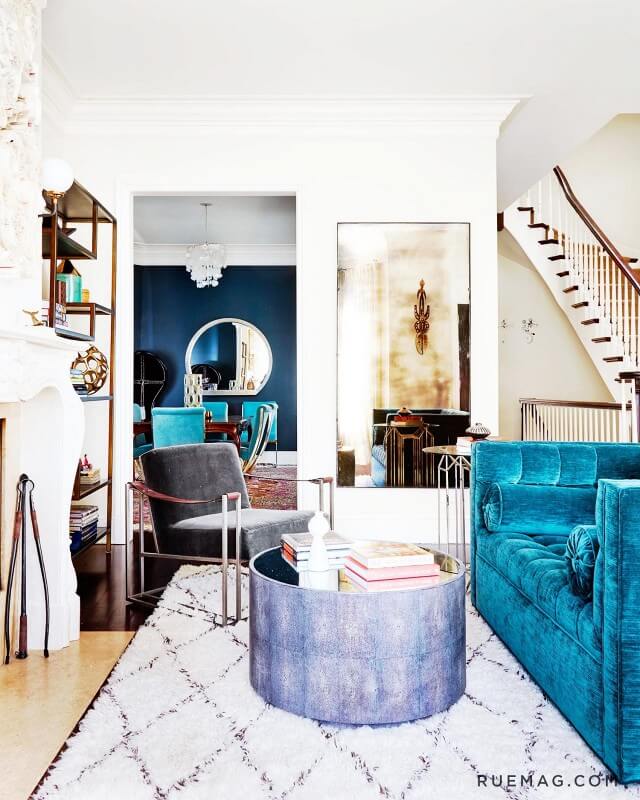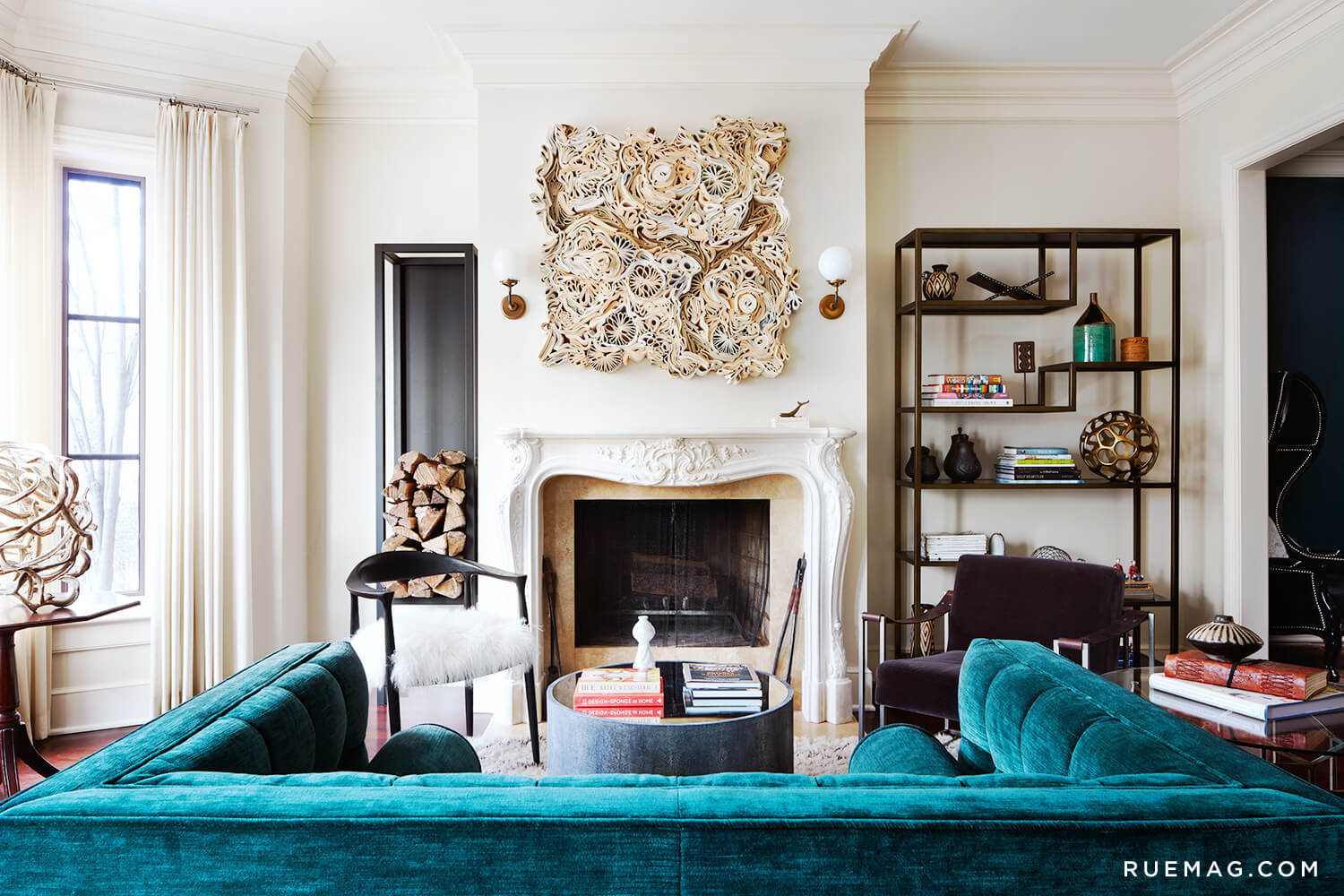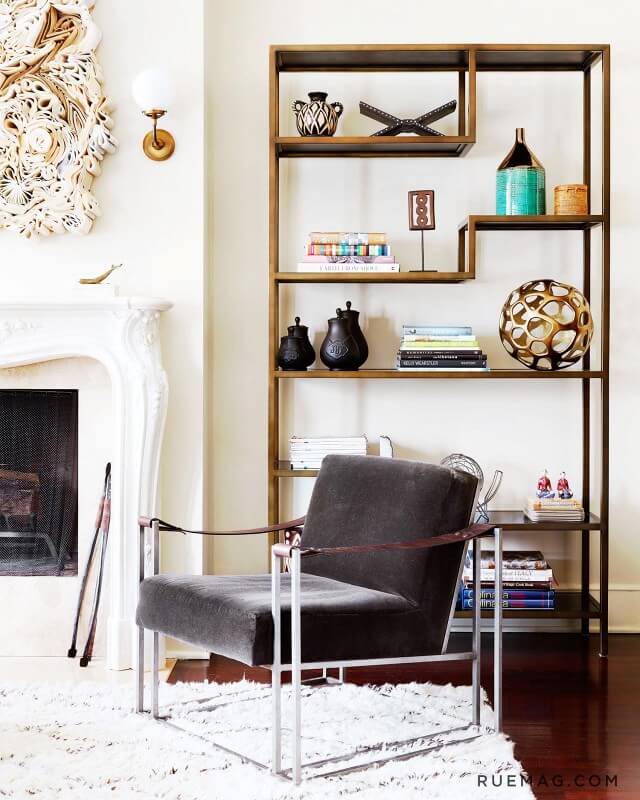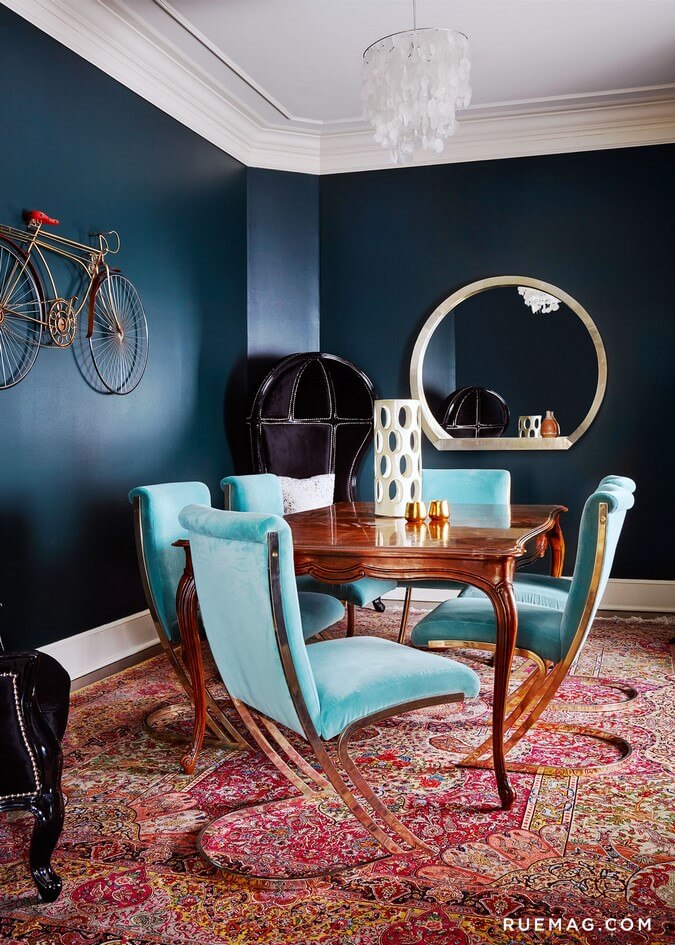 Check out this funky Kelly Wearstler wallpaper below. I'm not bold enough to use it in my home, but it looks awesome in this space!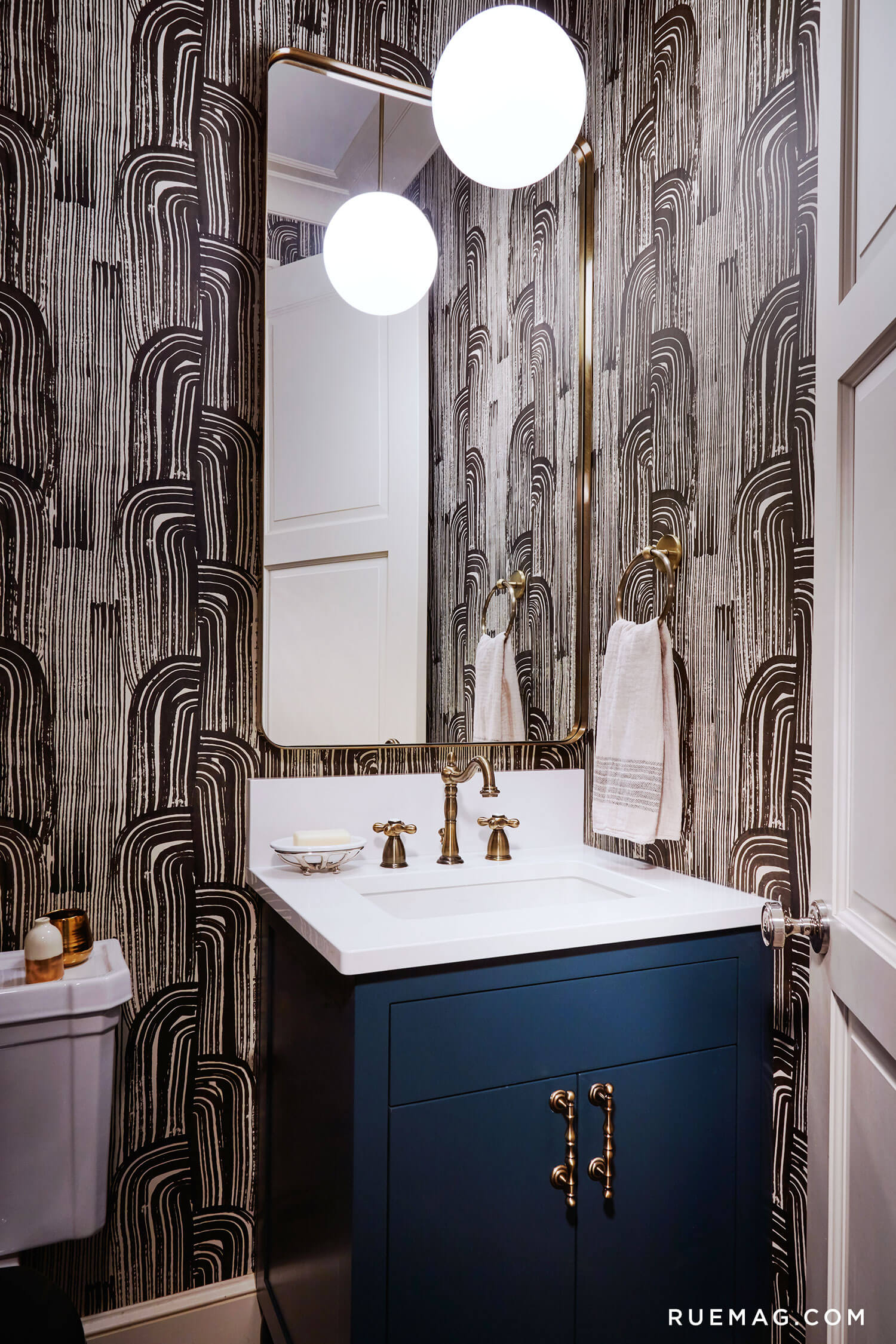 This is definitely eclectic at its finest. It may seem easy to do, but it really takes someone with a sharp eye and attention to detail to pull this style together. Bravo!