If you read Mondays post, you saw the sunroom design plan for my newlywed clients. Their home is a large ranch with an open floorplan, wide planked hardwood, endless natural lighting, and the perfect flow for entertaining. We've got sconces & furniture being installed this week and one of the first rooms on the agenda is the guest bedroom. She had a gray upholstered headboard that she wanted to use in the room, so we based the space around it. This is their main guest bedroom, so they wanted a serene, calm room that was gender neutral with a hint of glam.
Check out what I put together: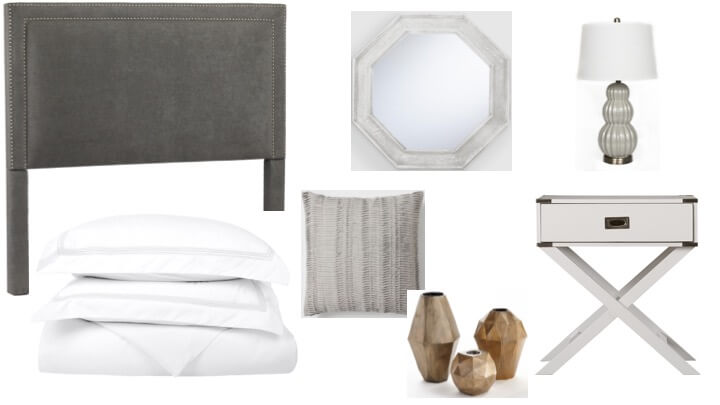 Can you picture it?
The walls are a light gray, the hardwoods a warm medium brown and the room has two big windows. Also, there's a super fun chandelier hanging, so I think their guests will feel special & spoiled!
I'll be sure to share pictures once everything is installed.