Fireplaces can be one of the most beautiful, anchoring pieces in any room. They're grand, warm, inviting & often the centerpiece of the room. While there are many styles of fireplaces, we often find that when doing a home renovation, the fireplace has to be updated as well. An inexpensive, but impactful option for updating a fireplace is to paint it white. Now this certainly isn't the best option for every space but if you're trying to update your traditional home to a more modern, bright feel – this may be just what you need. For instance, take my most recent home renovation project with a family in Georgia. See this beautiful white washed fireplace with shiplap all the way up to the ceiling: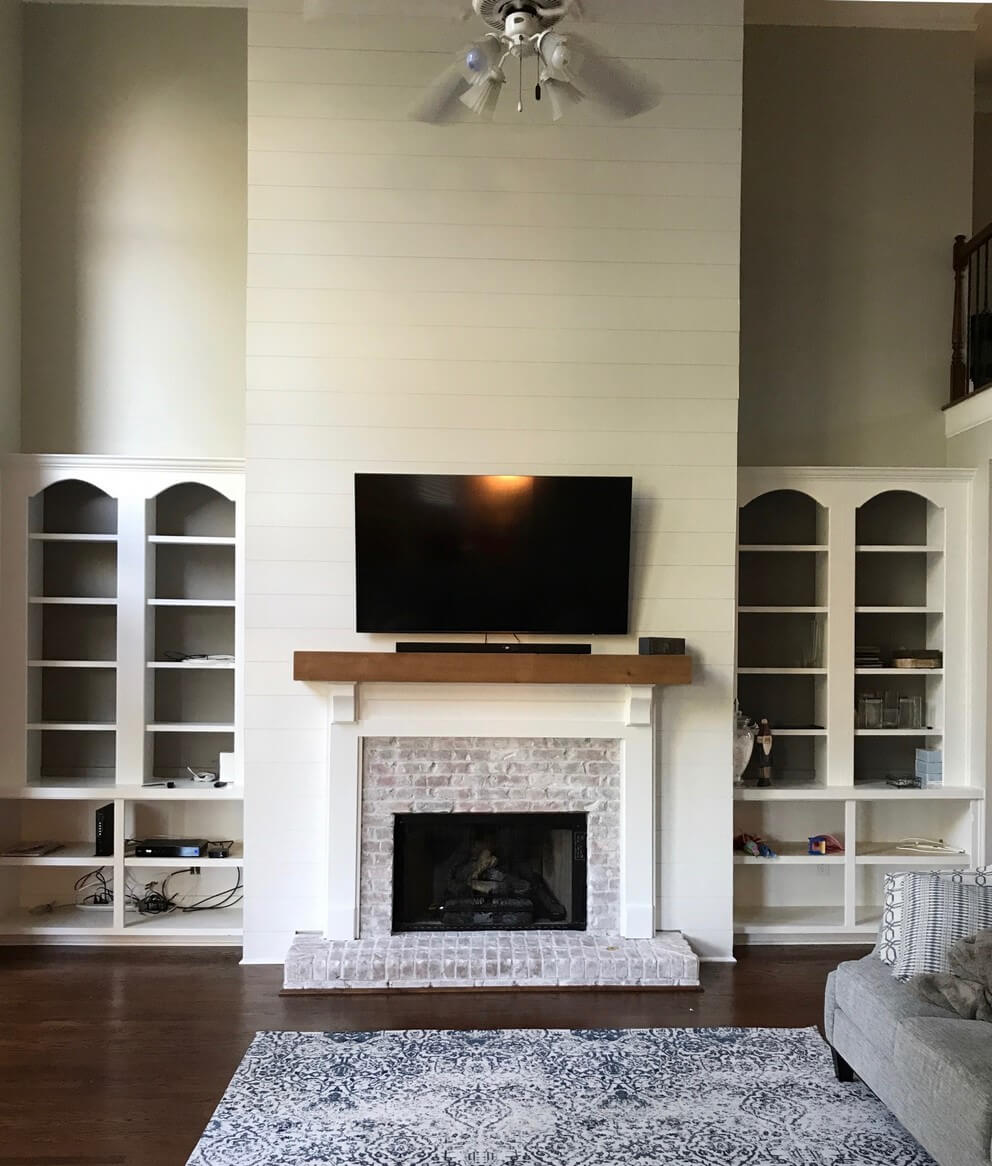 Well, this was the before: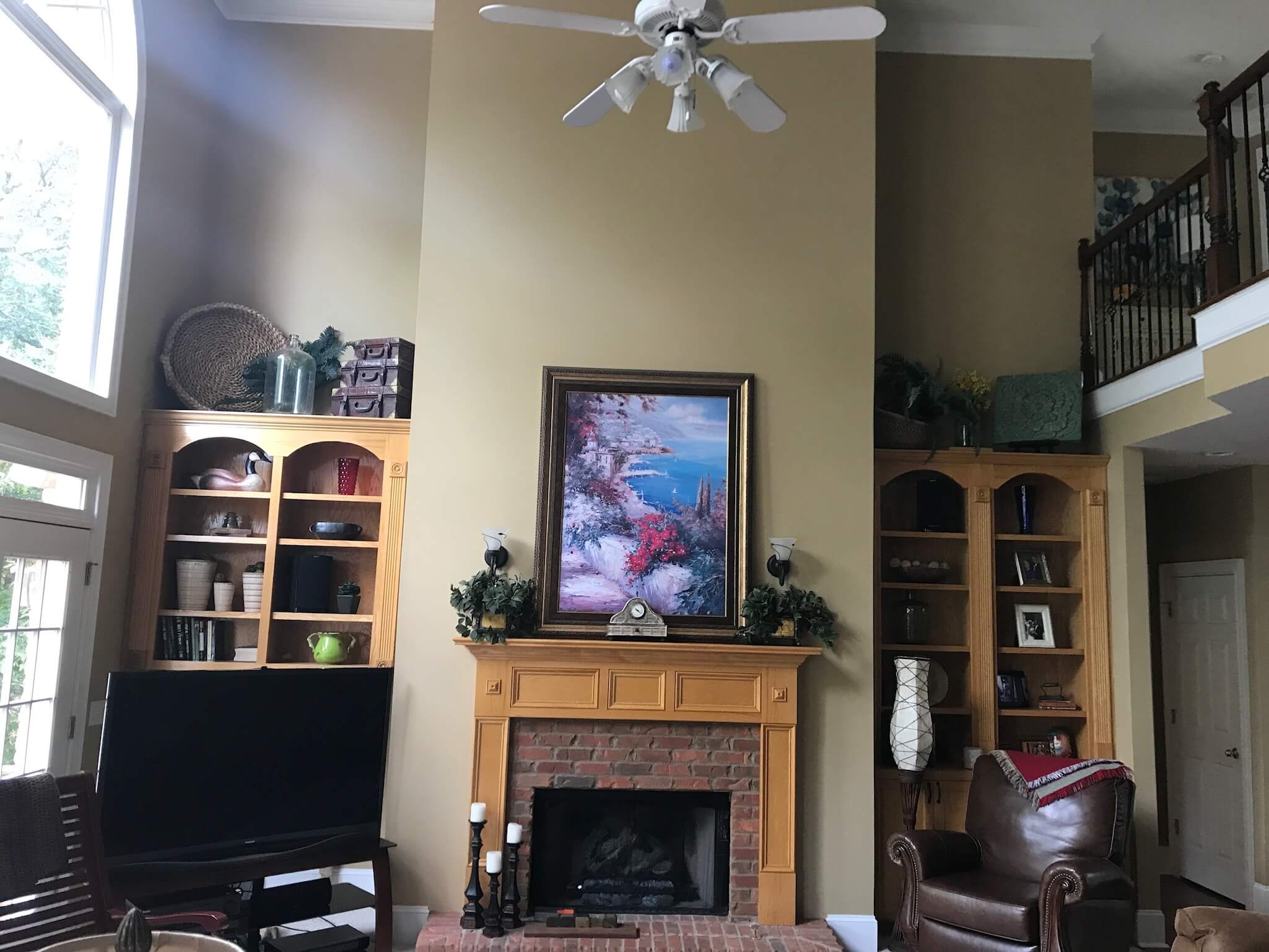 What a transformation, right?! When my clients wanted to make their large, vaulted ceiling living room feel more modern & bright, while keeping it family friendly, I knew exactly what to do. For starters, we painted the entire home interior (yup, every last bit) SW Repose Gray (the perfect greige!), added crown molding where needed, evened out those massive bookshelves shelves, also painted them white, and then revamped the 1990s looking fireplace. We first added shiplap the entire way up (and wrapped it around the sides), we added an 8′ reclaimed wood mantle & lastly, we had the fireplace white washed. The clients are so, so SO pleased with the finished product. And we had the entire project done in under 1 week!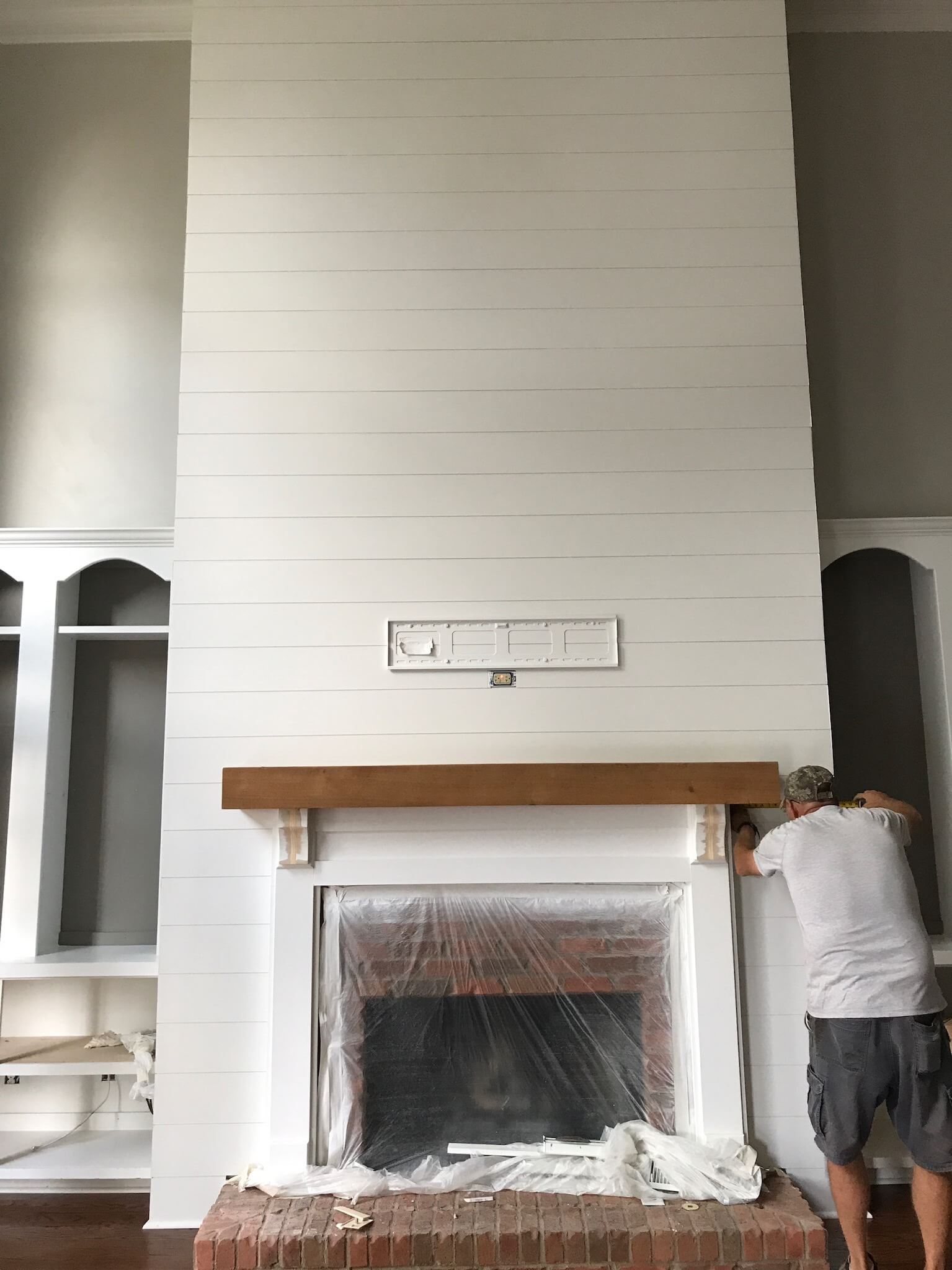 Here are some more examples of beautiful white brick fireplaces – there's a mix of white wash and full white paint.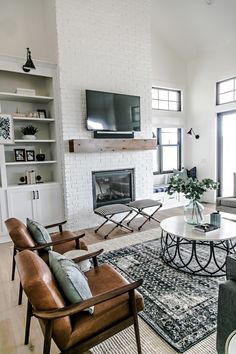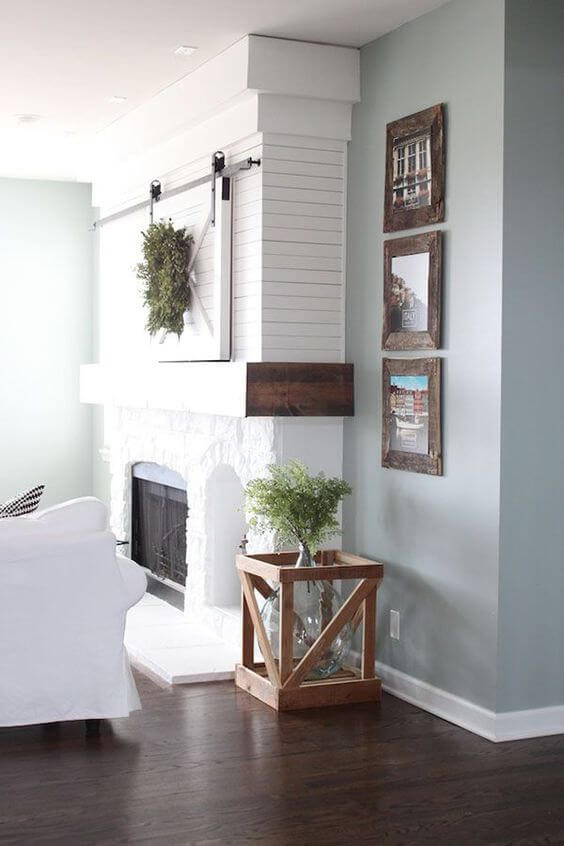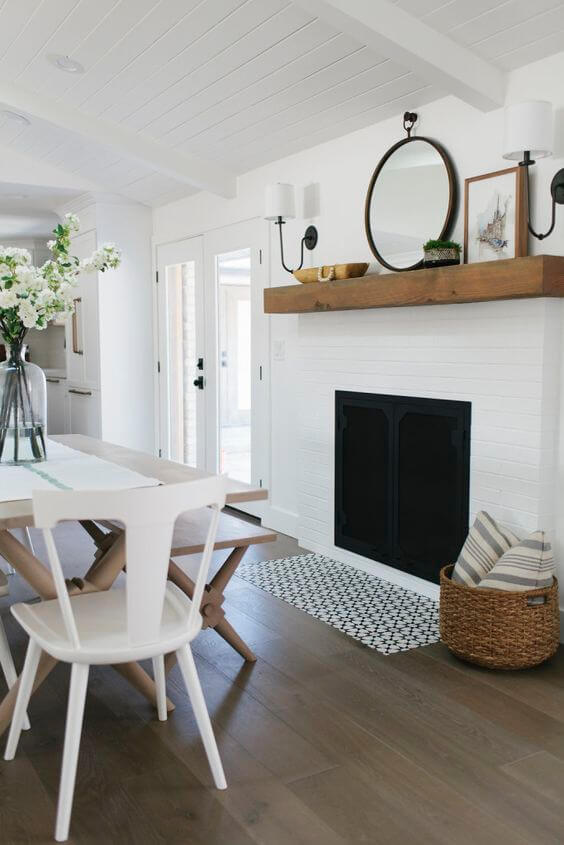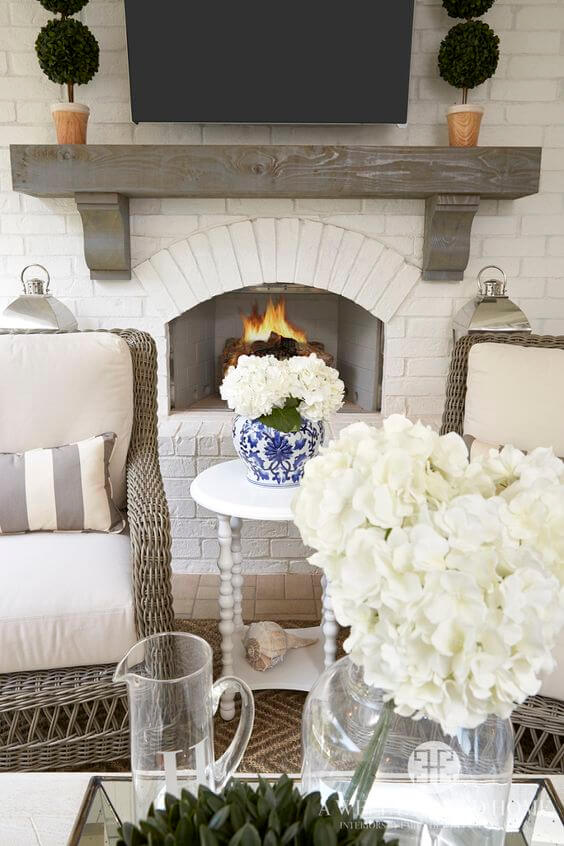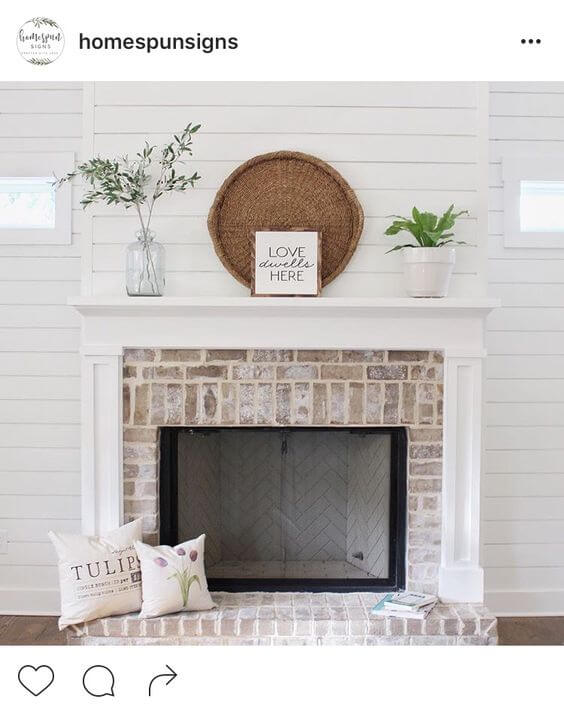 What do you think of white painted fireplaces? Are you impressed with this before & after?