I hinted at some exciting news on Friday and here it is…South End Style is moving! We're not going far but we are headed back into a through-floor brownstone in the heart of the South End, my favorite neighborhood of Boston. We'll be a few short blocks from all of my favorite local spots, including Picco, Hudson & Blackbird Donuts. I can't wait!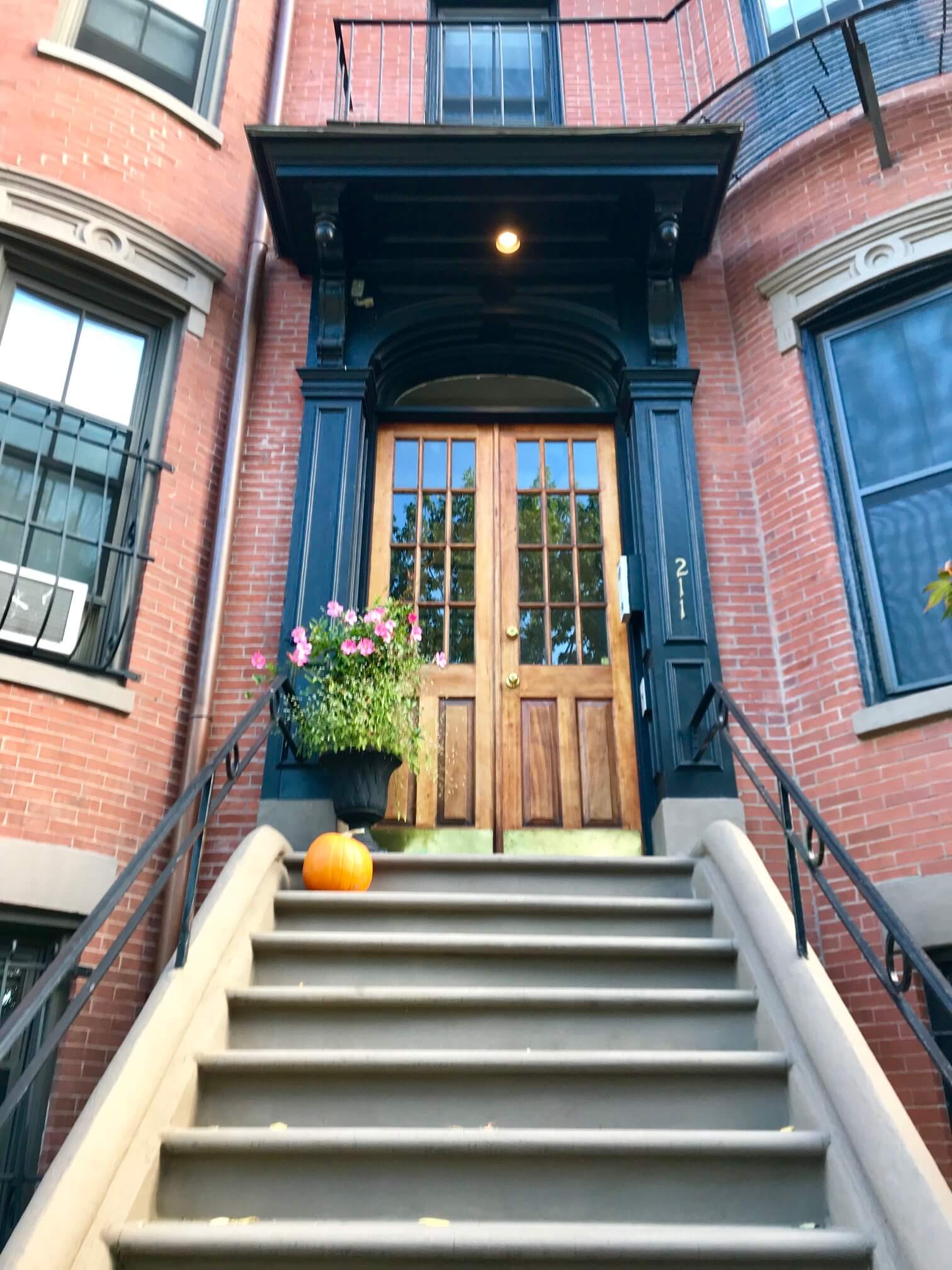 So with moving comes…you guessed it, redecorating! I'm actually selling a LOT of items so you local folks be sure to check it out (armoire, tufted bed, wood bed, tripod lamp, kitchen table, kitchen cart, gold side table, set of lamps, round mirror & nightstand)
We will be keeping some of our current living room furniture, selling a few pieces and adding a few to the mix. Our new living room has beautiful 13′ ceilings with detailed crown molding, a large fireplace, three huge windows & a whole lot of opportunity.  I'll share more about our master bedroom & back deck (finally!) later but for now here is my design board for our new living room:
I'll be keeping our current setup with this sofa, these two chairs, this coffee table & my new favorite rug (mine is similar and a killer Safavieh steal from Homegoods!). I'll be switching out our current ivory/tan/gray pillows for a pair of velvet navy + some contrasting blush pillows for a little more color. I've also got a great neutral faux fur blanket that I'll add just in time for cold weather. A gold + glass accent table will go in between the two accent chairs for additional surface space.
Our TV will be mounted on the wall (not above the mantle) so I'm still debating putting a thin, white console table to balance the space. Above the mantle I'll likely style this round, gold mirror with a pretty vase and some eucalyptus branches to add some color. I'll fill in with various white, wood & marble pieces.
To the right of the fireplace is a pretty large alcove (about 6'X13′) where I'd like to put a bar cabinet. I'm not sure which one yet but I'm liking this midcentury modern piece, this green glam piece and this classic, natural piece. Atop the cabinet, I'll style with a pair of lamps and some bar accessories, like this mixer set. Above the cabinet, I'm debating between an oversized framed fabric piece or a light aerial beach print (I have one framed in white – will decide once I pick a cabinet).
So what do you think? Any suggestions for bar cabinets?