Now I'm not expert but for those of you who move often (like I do) or want to do a little Spring cleaning (totally needed in fall too!), I've got a few pointers for you. We're moving in less than 3 weeks (eek!) and within the last two weeks I've listed 19 pieces, sold 12 and have people coming to view 4 more today. Pretty good success rate if you ask me! Best part? I've sold almost everything for equal or more than I paid for it. Here's how: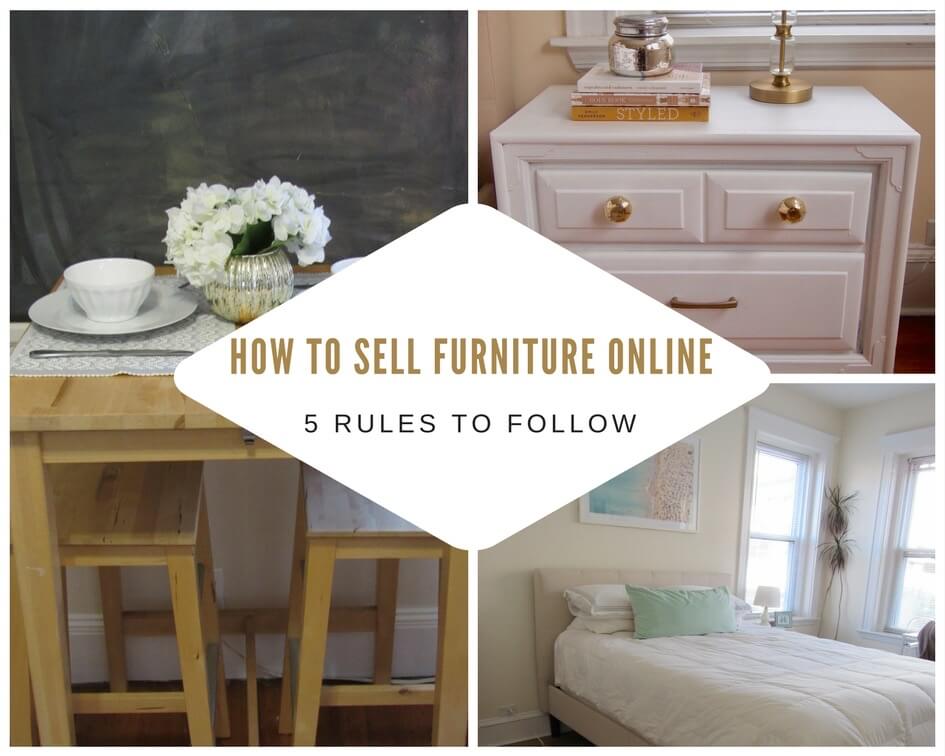 First and foremost, you have to know your audience. Lucky for me, Boston is a hodgepodge and really covers all demographics – we've got college students, young professionals, families, etc. However, if you're in a college town, for example, you will quickly realize that people want inexpensive items that they can transport easily. For those of you in big cities, people likely want pieces that can fit into small spaces. The suburban areas may want better quality, larger pieces to fill their home. You get the idea!
Once you know your audience you should plan to cross sell on multiple sites that are geared toward your audience and your city. Given where I live, I'm selling pieces on Facebook Marketplace (college kids), Craigslist (older/suburban) and Next Door (local neighborhood/urban). Each avenue targets a different buyer so I'm hitting a wide variety of people, which of course increases my chance on selling.
Probably the most common mistake people make when selling their furniture is that they get lazy and don't style it pretty. Trust me when I say, if you want top dollar – this is key! Take an extra ten minutes to clean your item, style it how it's meant to be used (i.e. set the table, add books & a lamp to your nightstand) and take various pictures at multiple angles (in good sunlight, of course!). I am always horrified when I see an old dresser with crap thrown over it and drawers open with clothes hanging out. Ew – who wants to buy that?! #notme
Of course, we can't overlook the fact that it's critical to price your item correctly. That use Ikea nightstand? Yea, not worth $200. But a vintage, excellent quality chair that can be easily reupholstered? Sure – it may be worth that. Pricing can be tricky because you want to price at a number low enough to intrigue buyers, but high enough that you feel good about the sale. People tend to become emotional with furniture, but all that matters is the quality of the piece. Don't forget – everything is negotiable so you should expect buyers to haggle price a bit. I suggest pricing 10-20% higher than you want so that you can negotiate down to your true goal price.
Lastly, unless you're in a major rush to sell your pieces, it's important to remain patient. Odds are, you're not going to sell everything at the price you want within the first day. Give it a week or so and if you haven't had any interest, consider lowering the price or taking some more photos. If people are inquiring often, it's only a matter of time until you find the right buyer.
So there are my 5 key rules for successfully selling your furniture online. What's your biggest tip?