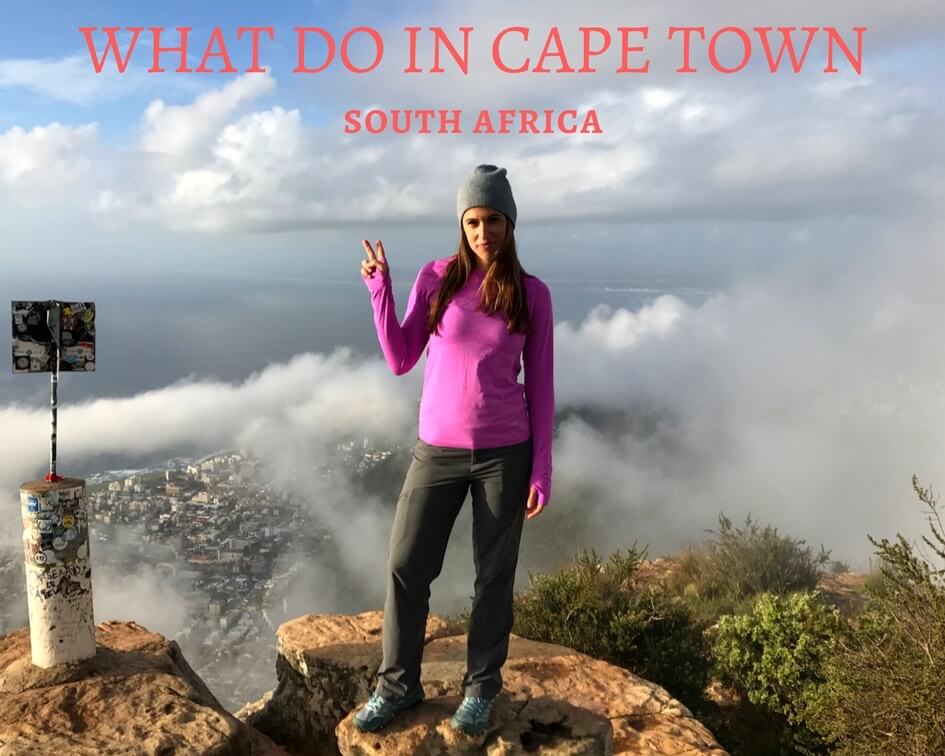 I've said it once (or twice) and I'll say it again…South Africa needs to be high on your travel list! A few main reasons why I suggest going now is that the dollar is strong, they all speak English, there is a huge culinary scene and an endless amount of fun things to do!
If you love experiencing nature, being outdoors or breathtaking scenery then you are in luck. There is absolutely no shortage of killer views here in Cape Town. There are many hiking trails around Cape Town so whether you want a casual stroll or an advanced trek, there's something for everyone.

TABLE MOUNTAIN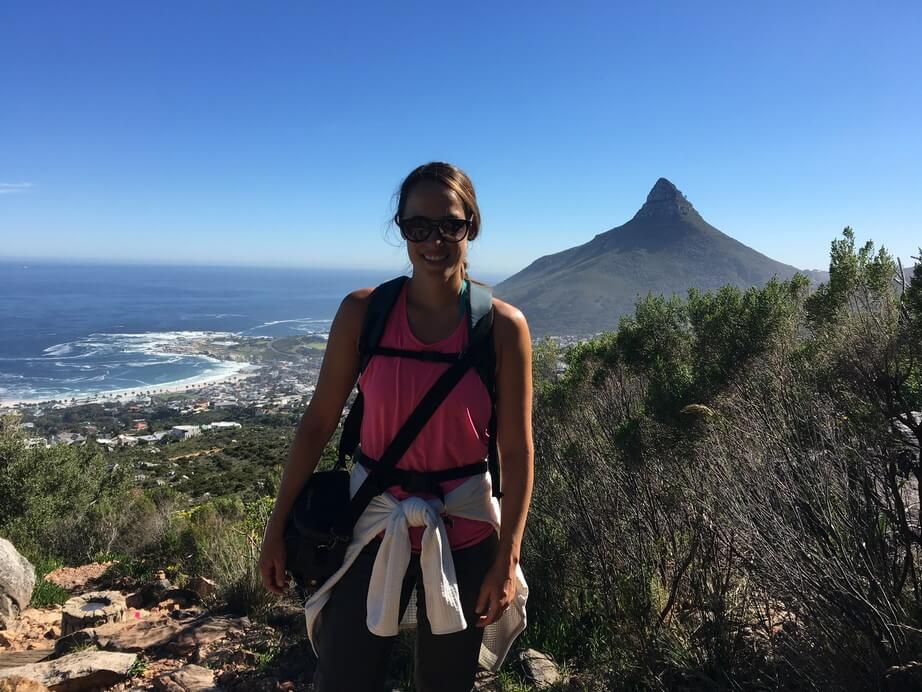 hiking up Kastelspoort Trail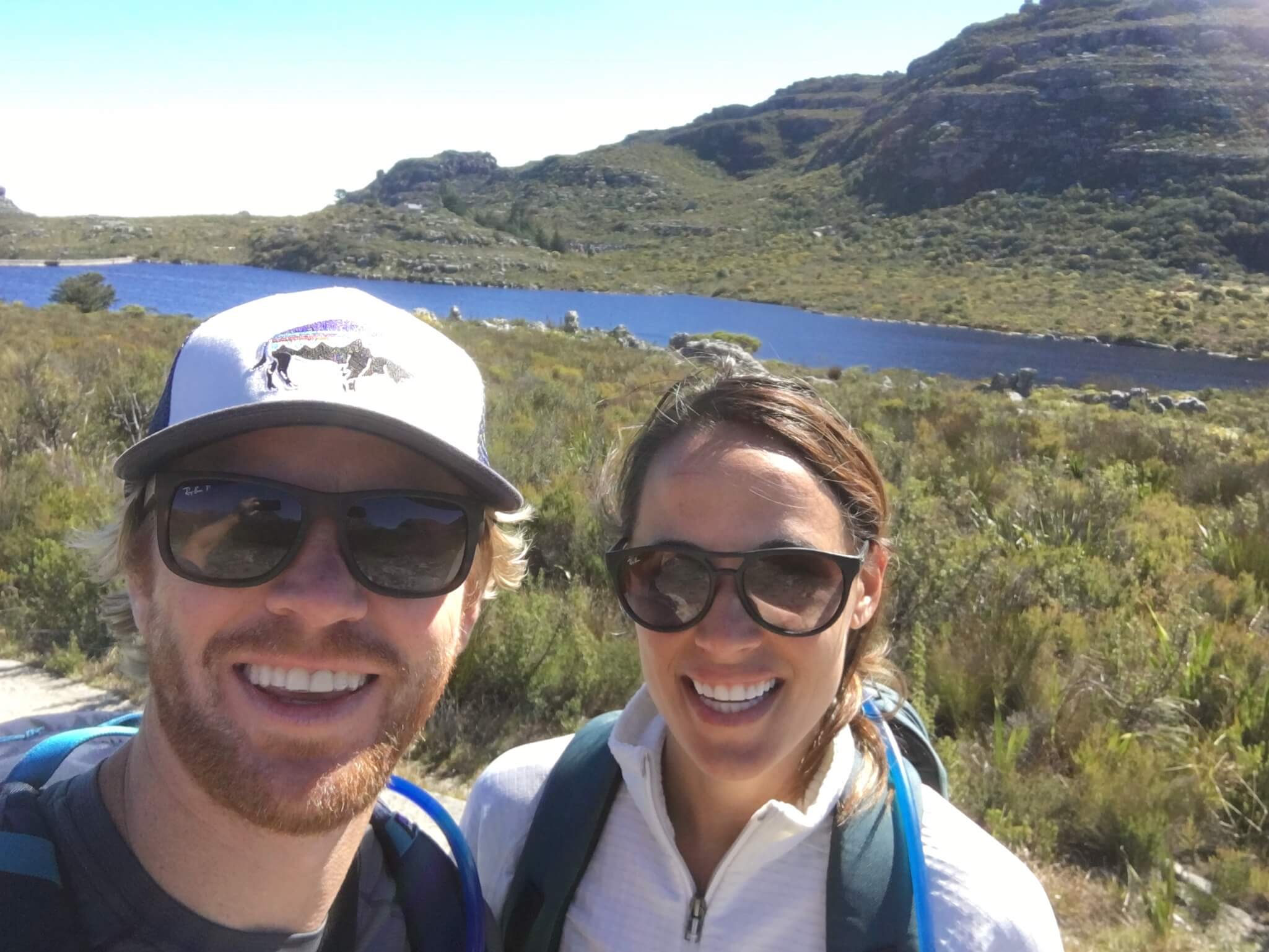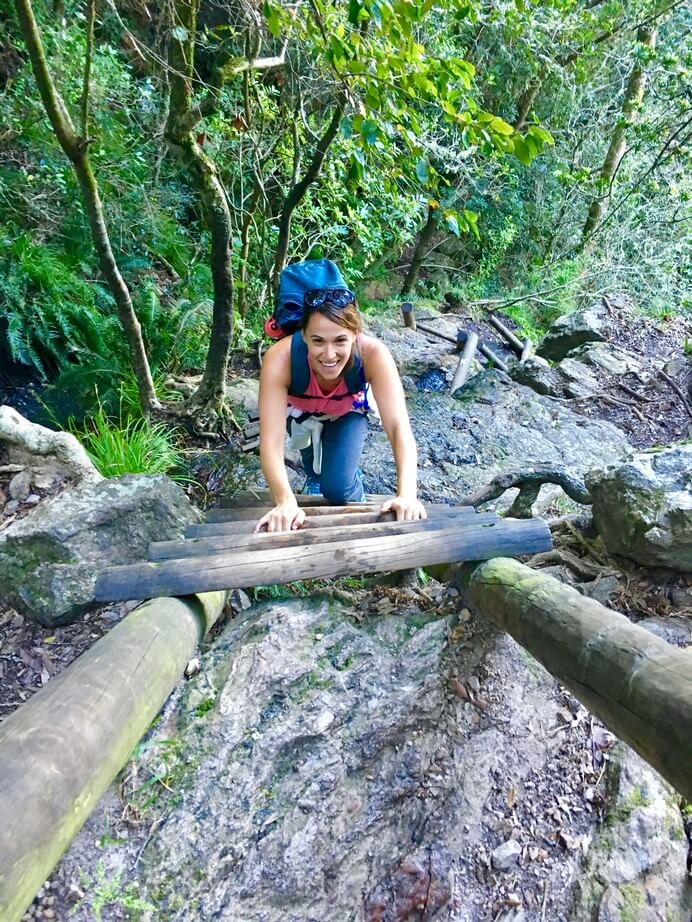 Most people know about Table Mountain, the iconic flat-topped mountain that overlooks the city of Cape Town. There are many trail options and we chose to go up Kastelspoort Trail to Twelve Apostles, across the mountain (to the other side) and down Skeleton Gorge. The hike was about 7 miles and took us around 3.5 hours, stopping for pictures of course! The way up was ocean facing which was beautiful and the way down was more in the woods, which was a welcome change. The trail was pretty challenging for me – steep on the way up and a lot of large, wet rocks to scale on the way down. Of course, you can always take the cable car up if you're limited on time!
KIRSTENBOSCH BOTANICAL GARDEN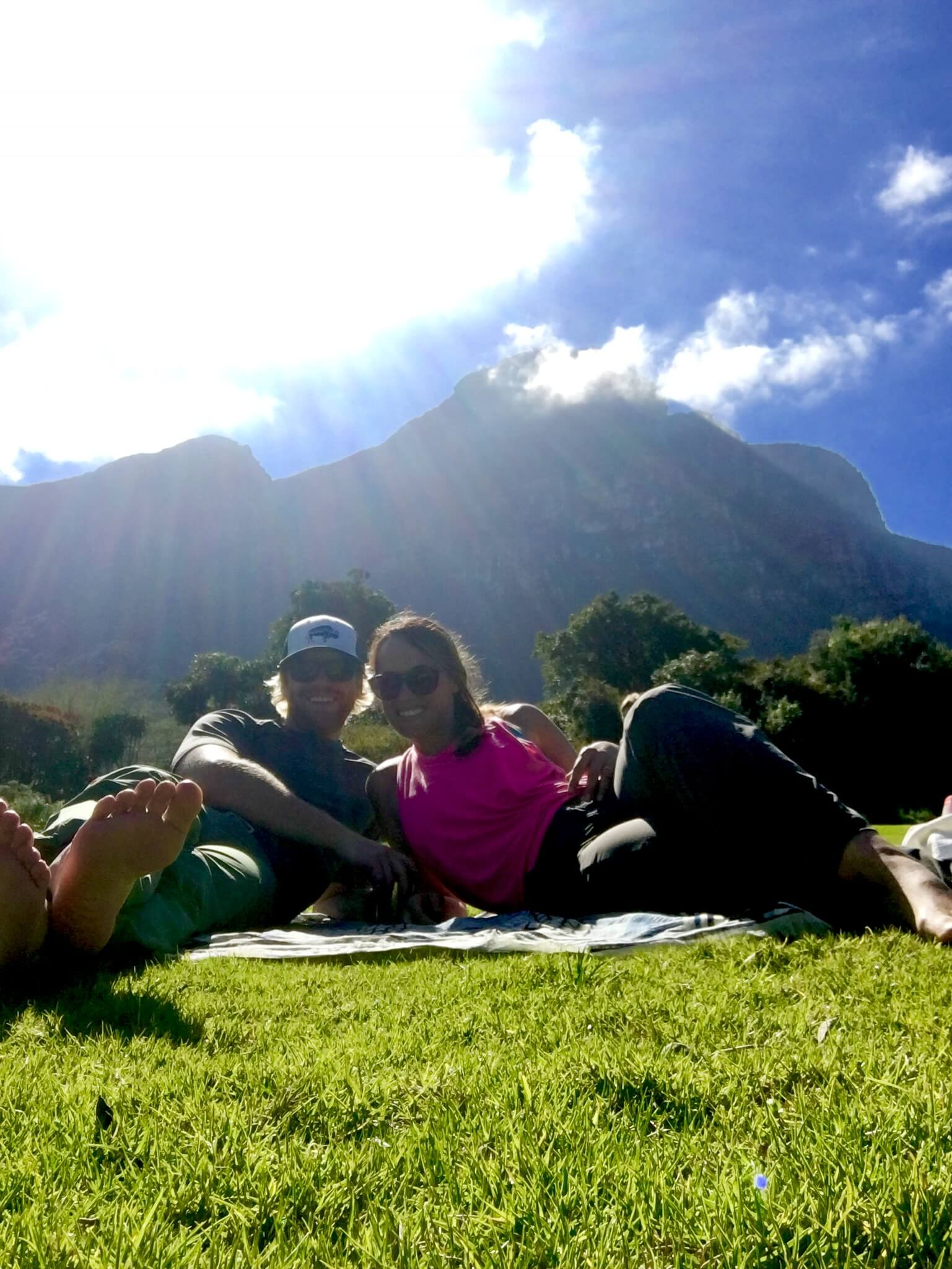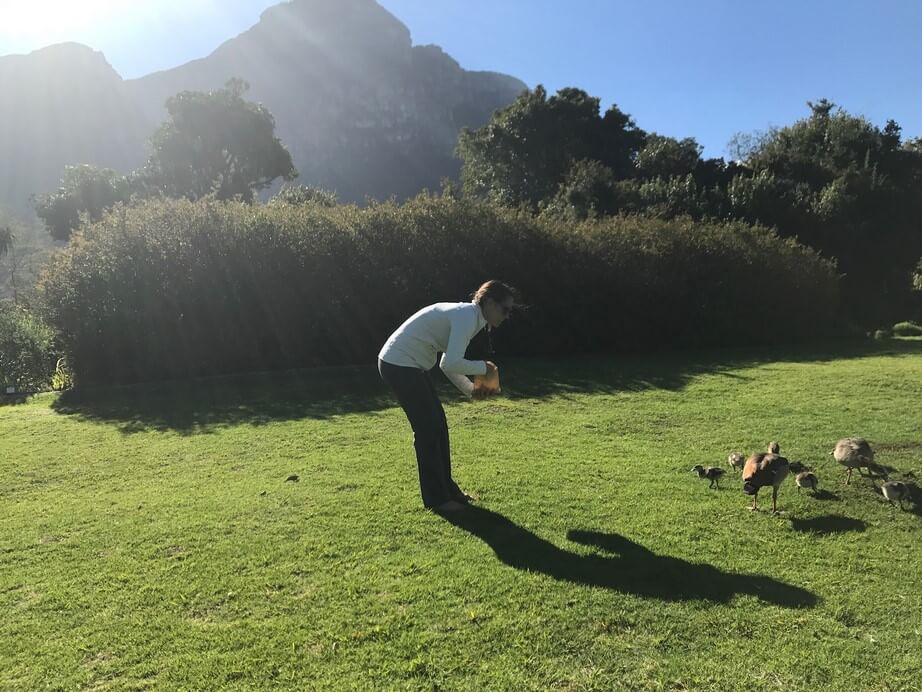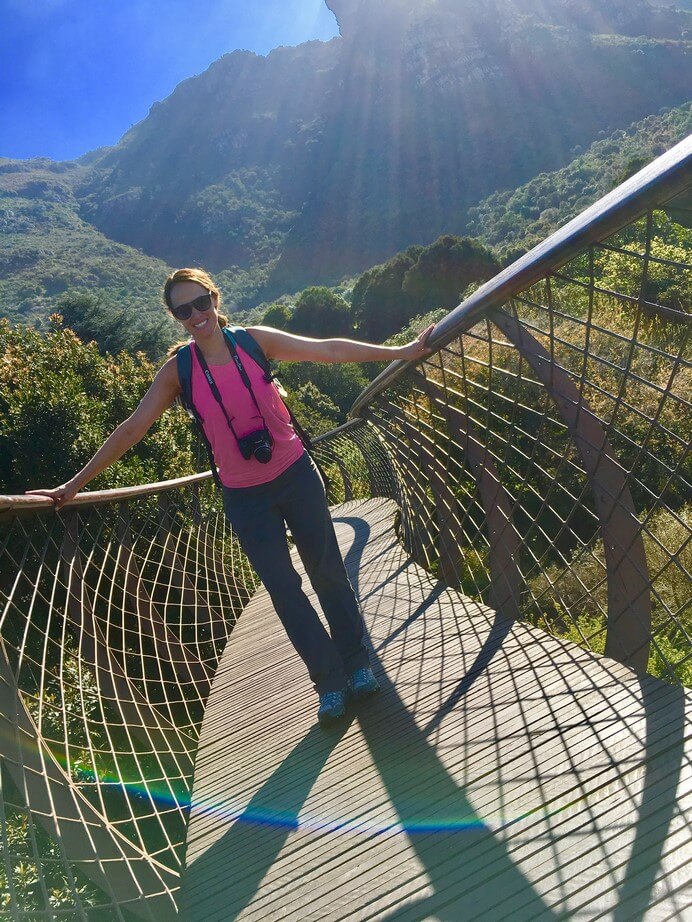 A great part about the Skeleton Gorge train is that you end up at the Kirstenbosch Botanical Gardens, one of my favorite places in Cape Town. The property, founded in 1913, is huge and full of native Cape region plants, a canopy walk and a restaurant. They even host concerts here in the summer months. We thoroughly enjoyed exploring the garden and then relaxing under the warm African sun for a couple of hours post-hike. I suggest that you prearrange a picnic via the Tea Room, which we did. The food was great, the people are nice and the views are spectacular. This was the perfect way to spend the afternoon after hiking all morning.
LIONS HEAD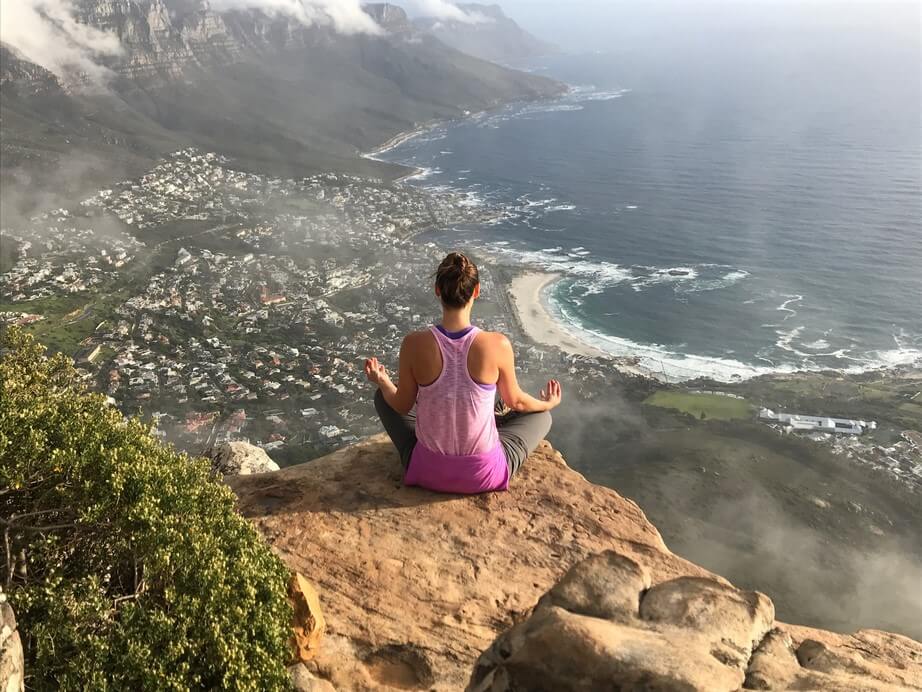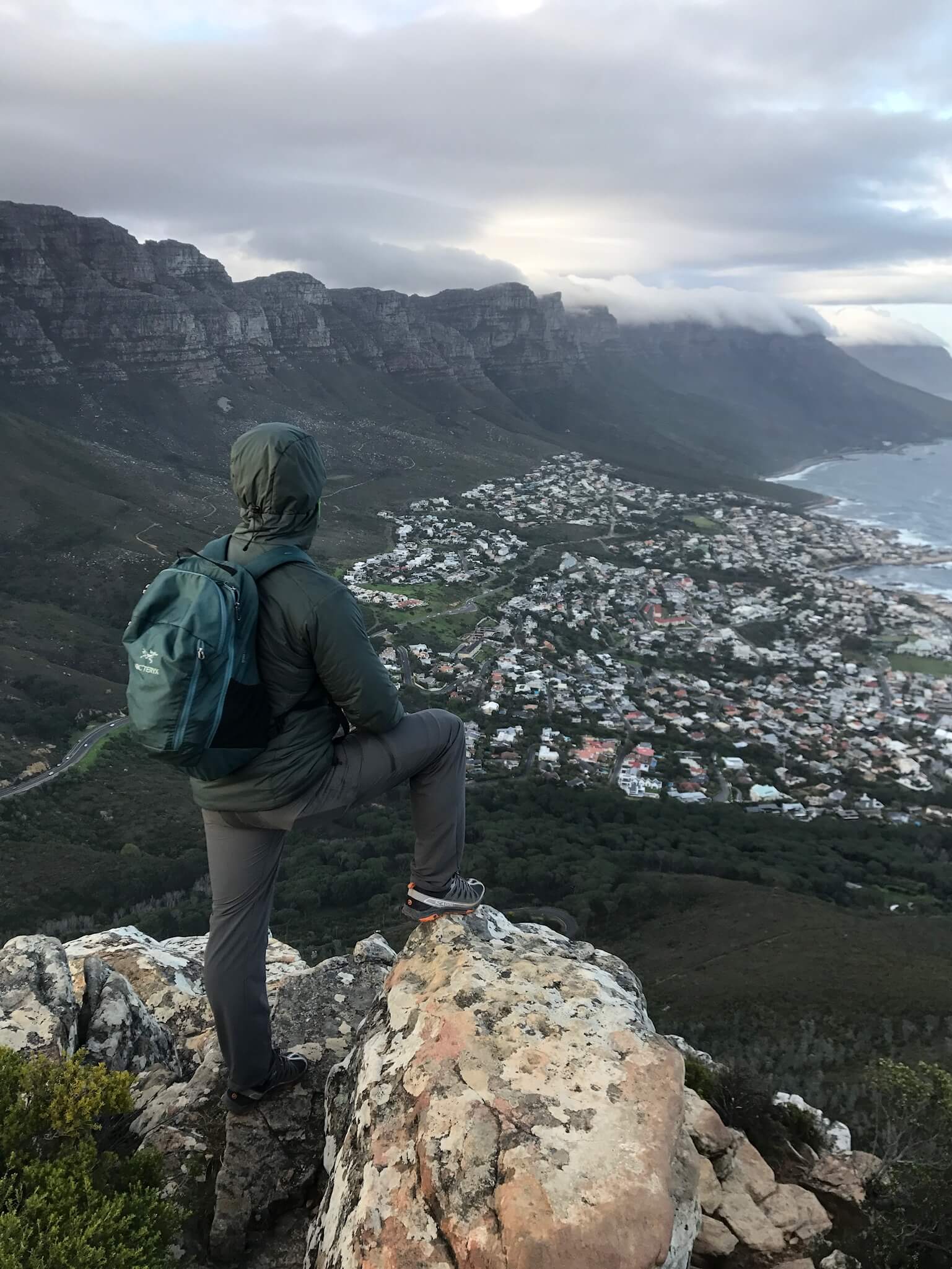 It may not be as well known as Table Mountain, but this mountain is a local favorite and mine as well. The mountain is located between Signal Hill and Table Mountain and gives breathtaking ocean views almost the entire hike up. On a clear day you can see Table Mountain, the Twelve Apostles, the entire Cape Peninsula and Robben Island. In fact we loved this hike so much that we went up for sunset one day and again for sunrise the next day. If you are ever in Cape Town you must climb Lions Head at one of these specific times of day. It's a relatively easy hike and was by far my favorite of our trip.
EXPLORE THE CITY
There are so many cool neighborhoods within Cape Town – the V & A Waterfront, Bo-Kaap, Gardens, De Waterkant – to name a few. We didn't have enough time, but I would love to have done a bike or walking tour of these neighborhoods. We mainly explored them in and around dinner time. One other place that we did not make it to but really wanted to was Robben Island, This is the island that Nelson Mandela was imprisoned on for 18 of his 27 total years. I've heard the tours are fascinating as many are given by old prison guards!
Then, of course, there are the beaches – Camps Bay, The False Bay, Llunandundo, and many more. We spent a few hours at Camps Bay (followed by dinner at The Codfather, of course!) but the water was way too cold to go in (like, freezing!). I would love to return in the summer months and spend a few days at the beach.
DAY TRIPS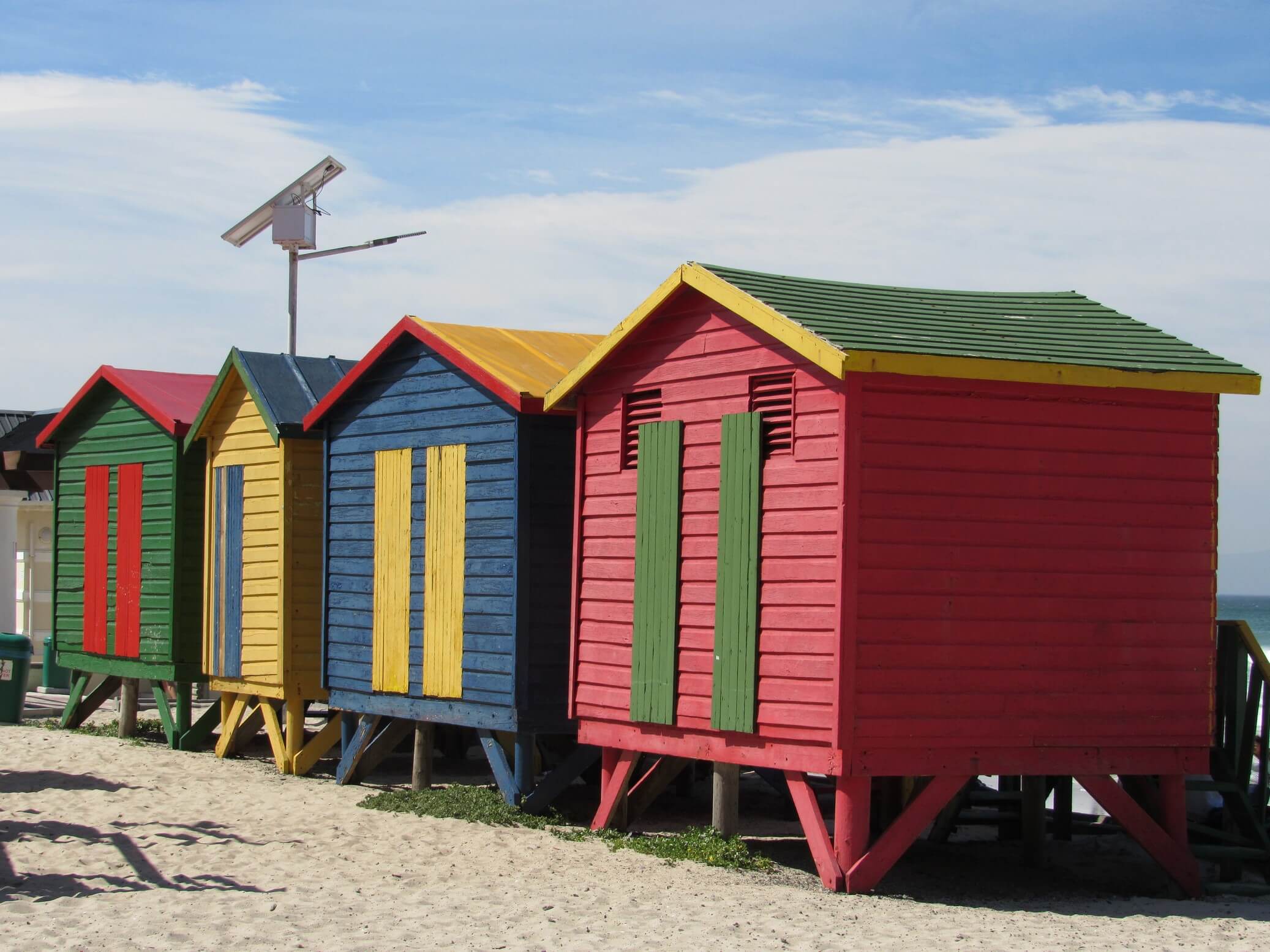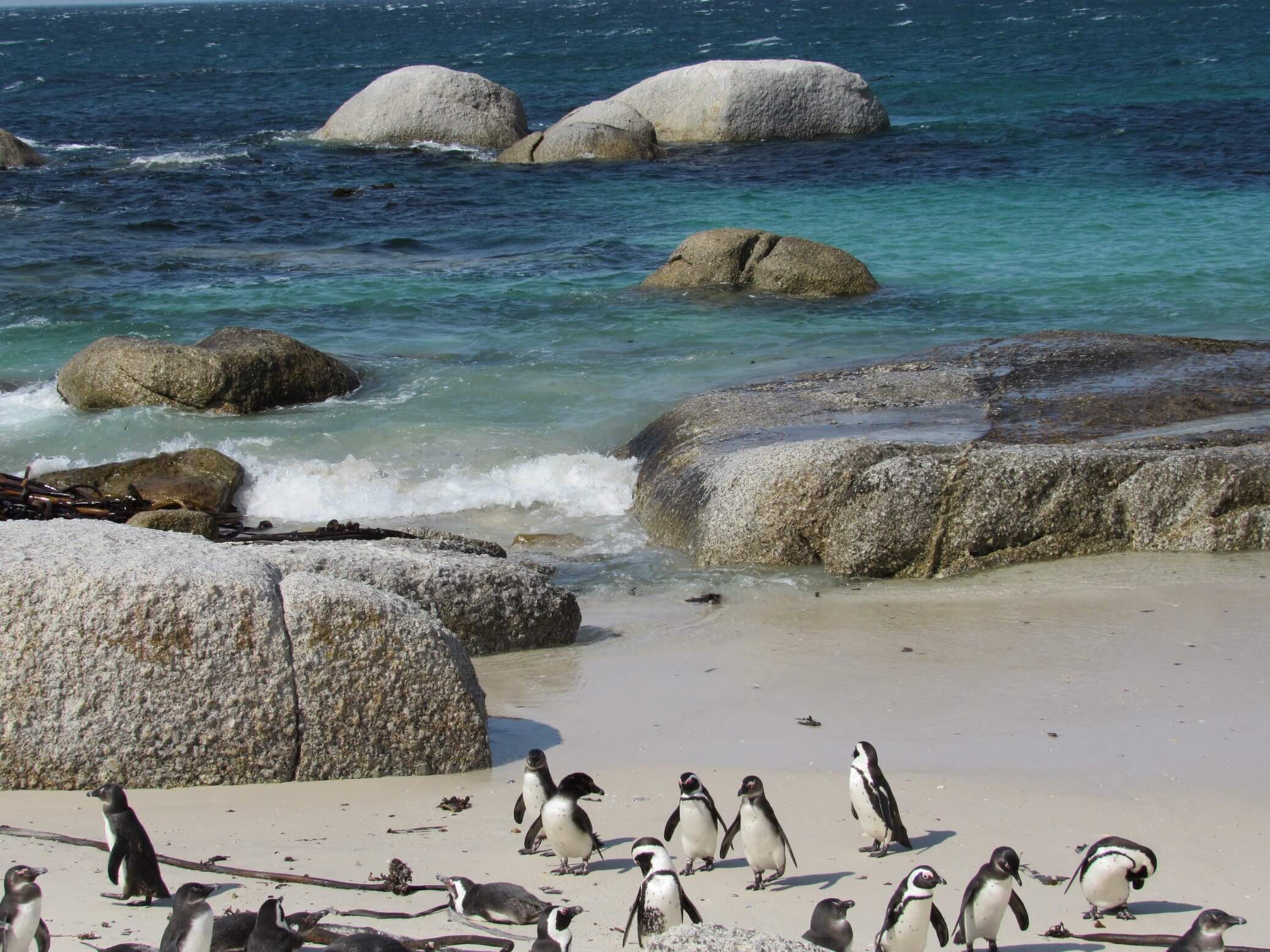 I'll be doing a full post on our Cape of Good Hope Road Trip, which included some major highlights of the area: Boulder's Beach, Simons Town (penguin town!), Muizenberg Beach, Chapman's Peak…all of these are must do's when in Cape Town!
SHARK DIVING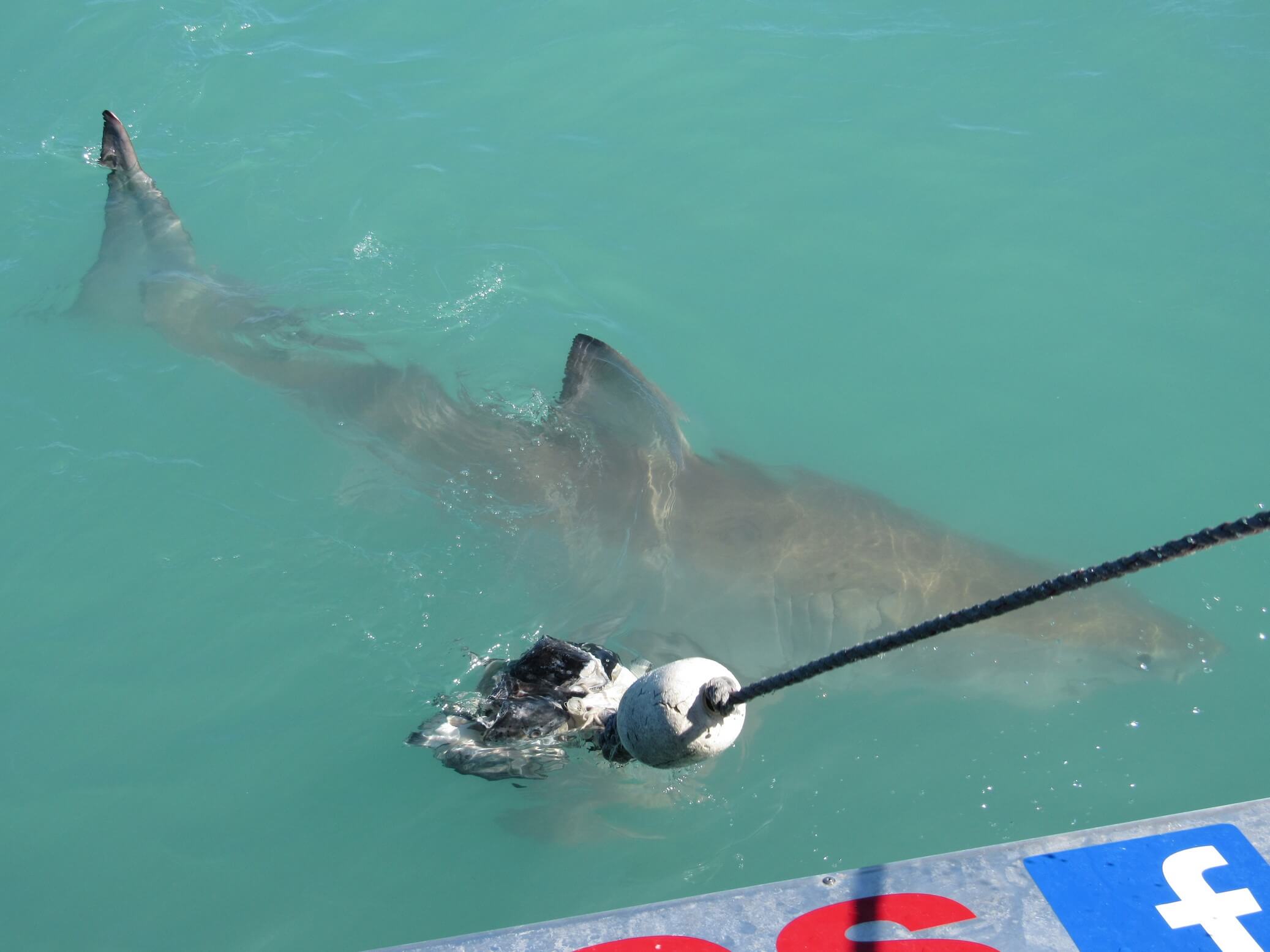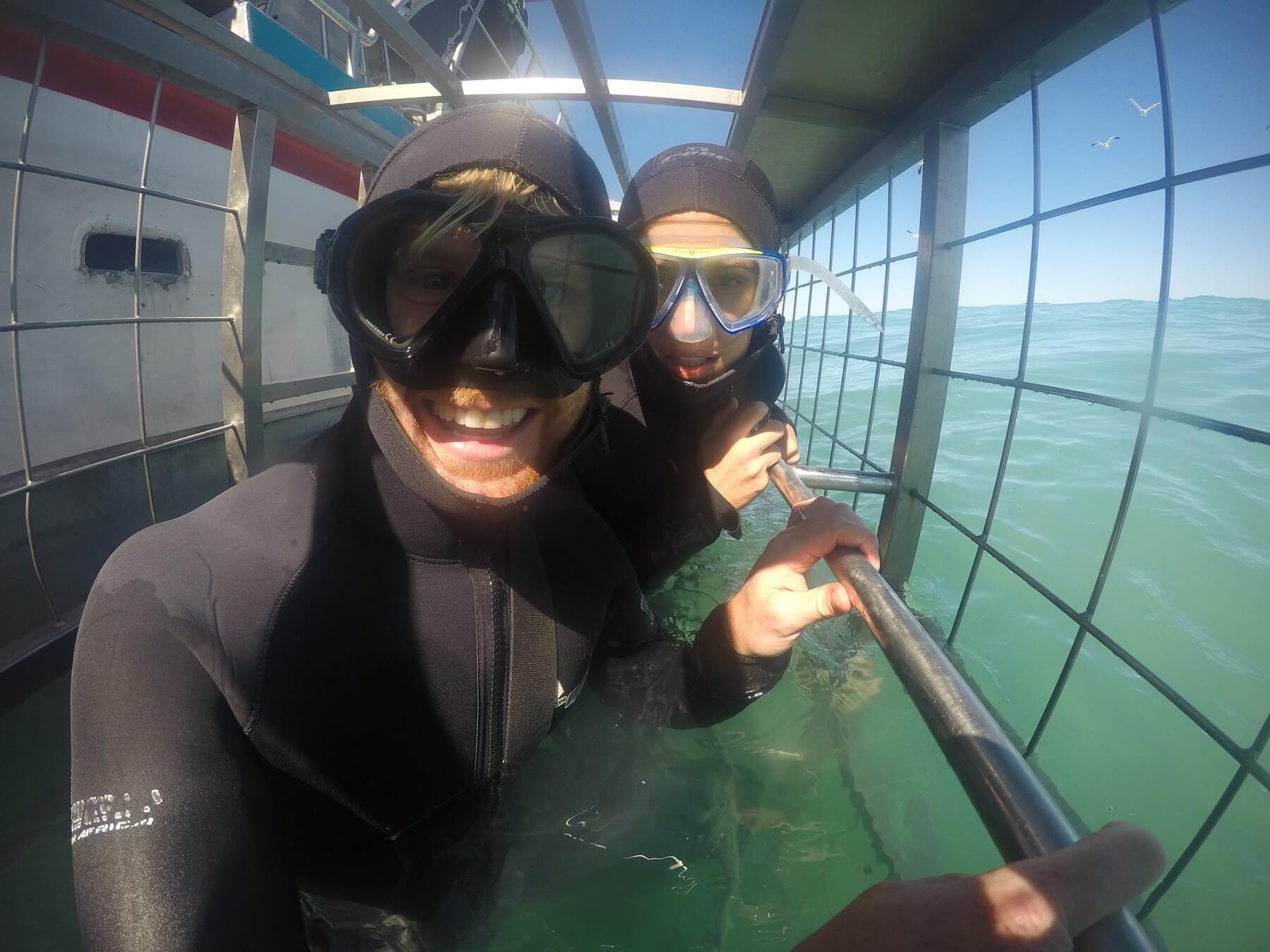 Yes, it's scary. Yes, I was nervous. Yes, it is a *must do* when you are in South Africa. Shark diving has always been on my "bucket list" but I wanted to do it in one of two places only – Australia or South Africa. When we booked this trip, we know this had to be on the agenda.
Long story short, shark diving (in a cage, attached to the boat like we were) is not nearly as scary as you imagine and the anticipation is about a million times worse than the actual event. In fact, dare I say we were a little bit disappointed?! I was really expecting a 14′ Jaws great white with monster teeth to attach our cage and that just wasn't the case. We saw a few smaller sharks and they came close but it wasn't as intense as I expected. I'm sure every experience is different, so I'll probably try it again when we go to Australia. We did enjoy the trip and I highly recommend our company, Marine Dynamics, as they were very education-based and we felt totally safe the entire time.
You can view my post on where to eat and drink in Cape Town here. Spoiler alert: this city is foodie heaven!