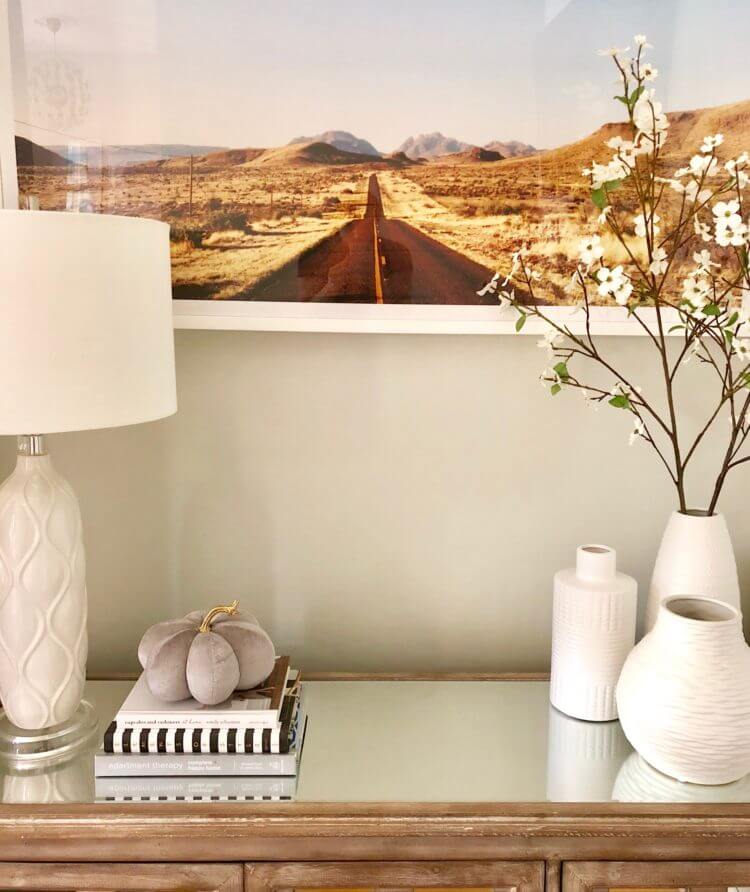 Happy Monday Y'all! While I am missing Bali / vacation, I must admit that it feels good to be back and in a routine. This weekend I spent a few hours switching out some Summery pieces around the house for some that have a more Fall like feel. I swapped some white pillows for some new olive green ones (obsessed with this color right now) and picked out some new bedding for our master. I also placed a few cute white pumpkins and olive branches around. Fall is here and I am loving every minute of it! To help you get started with some shopping, I have rounded up quite a few pieces that I am eyeing right now. I'm not much of a holiday decorator, so I tend to stick with plaid patterns and seasonal plants versus orange & black Halloween decor and turkey stuff. Does that make sense? It's a little less cheesy and I find that a few pieces can go a long way.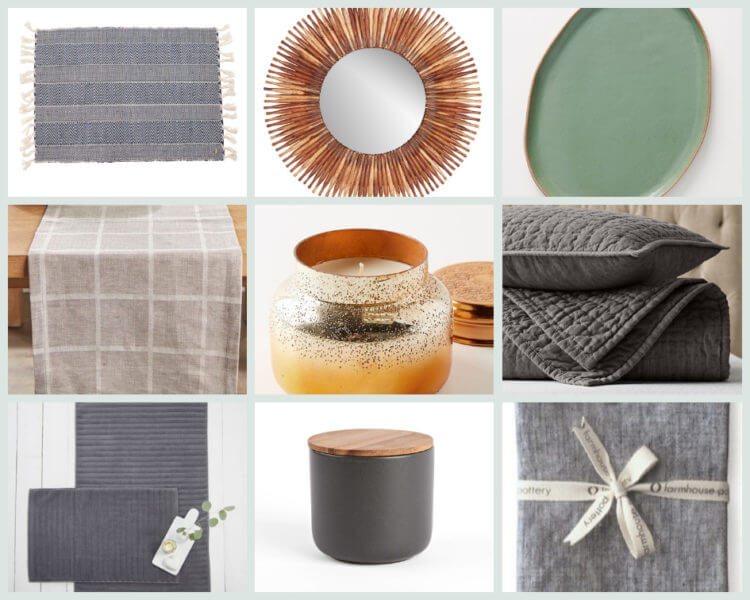 1.Cute navy place mats for a dinner party or everyday use.
2.This wood mirror is a nice switch from the traditional gold starburst.
3.This green platter would be perfect for serving at holidays.
4.A window pane plaid runner that's perfect for Fall.
5.My favorite candle, back in pumpkin scent. The perfect gift!
6.The perfect blanket to add to any bedroom for chilly nights.
7.A cozy bathmat for early mornings.
8.A multi-purpose dark gray canister with a lid – use on a bookshelf or as bathroom storage.
9.Dinner napkins that go with the season (another great gift).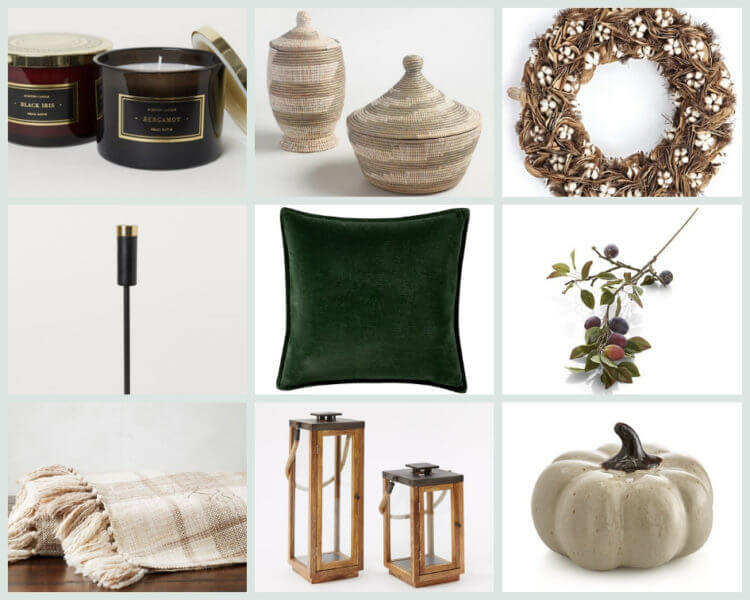 10.Delicious and moody scented candles. Loving the dark colors!
11.Lidded baskets that don't look too summery – perfect for blanket season.
12.The perfect fall wreath for your front door!
13.The ideal black and gold candlesticks for any mantle or dinner table.
14.A gorgeous, green velvet pillow – soft & luscious!
15.Now's the right time to swap a faux plum stem for your summery greenery.
16. We could all use another plaid throw for fall.
17.Wood and rope lanterns to bring light to your porch as the days get shorter.
18.A classy twist on typical Halloween decor.