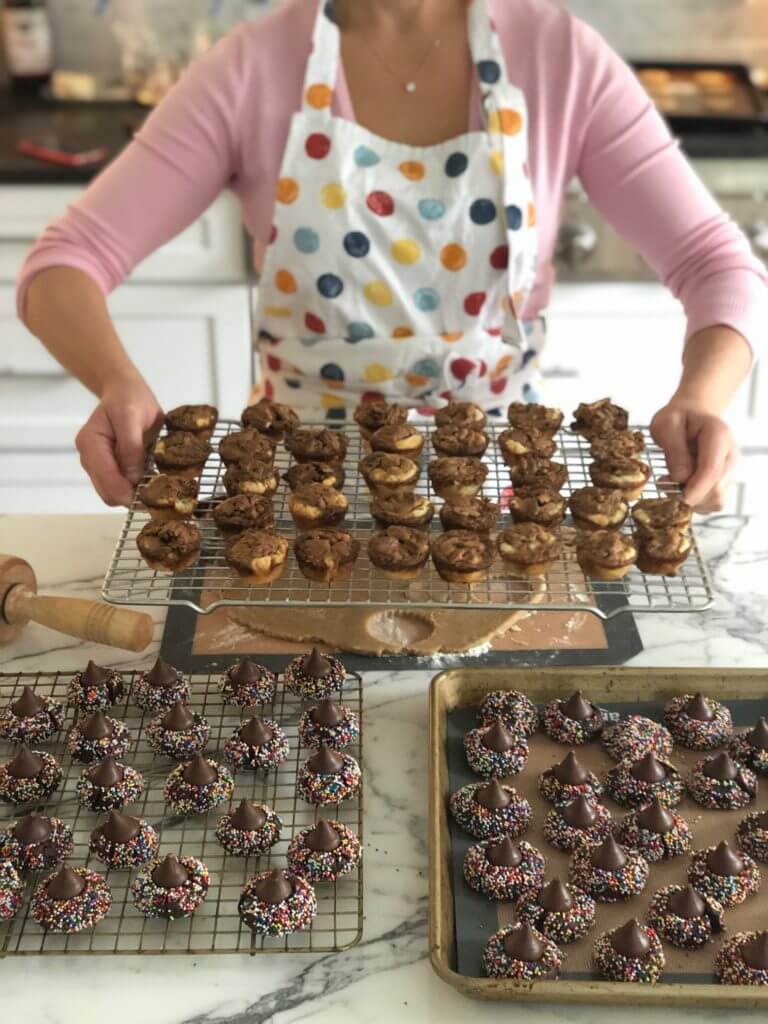 A few weeks ago, I had the lucky opportunity to spend a Sunday afternoon in the kitchen of my good friend and local Boston baker extraordinaire, Eliza. She has been selling her baked goods for years and she is extremely talented and can not only bake anything, but she can also decorate it like a boss (with two kids in tow, might I add). Cakes, pies, breads, brownies – you name it, she does it.
 – For serious baking inspiration, follow her on Instagram –
I was thrilled to be able to learn first hand from her and watch her work some magic. We baked about 10 different types of cookies (many of which she had pre-made the dough earlier that day or day before) for some clients of hers. At any given time, there were about ten different timers / mixers / ovens going off at all times and I don't know how she managed! I was seriously so impressed and blown away by her talent. Lucky for you, I am here to share! As a cookie tester, I can happily confirm the deliciousness of these holiday cookies. In no particular order…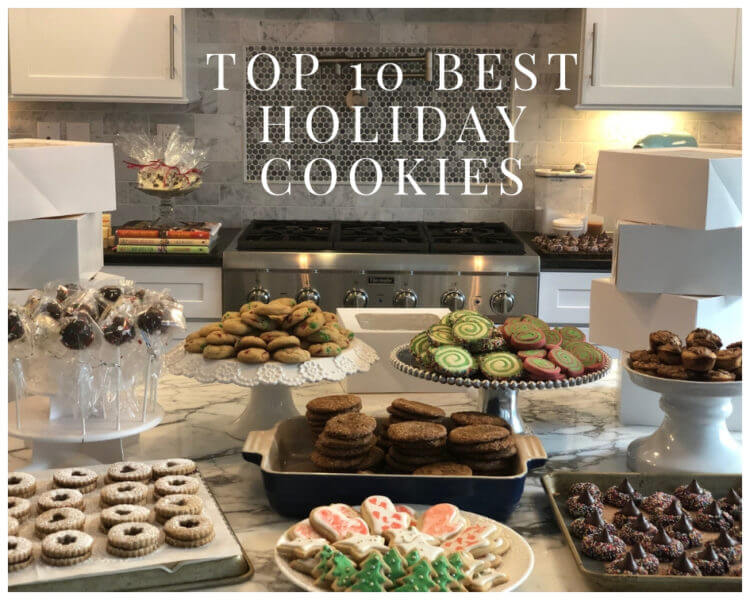 Decorated Sugar Cookies (an ideal holiday activity for kids)
Mini M&M Cookies (simple yet delicious – easy to make in multiple batches for gifts)
Soft Molasses Cookies (To. Die. For)
Raspberry Pistachio Linzer Cookies (they look harder to make than they are)
Classic Peanut Butter Blossoms (taste just like a Reeses!)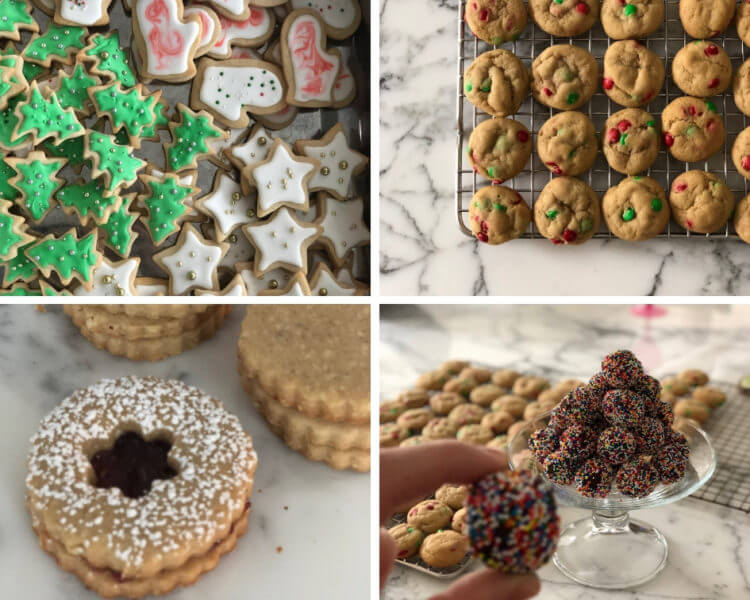 Peppermint Bark (the easiest gift)
Chocolate Almond Biscotti (easy to make for house guests or hostess gifts)
Mint Oreo Truffles (I've made these multiple years in a row and OMG – so good!)
Soft Caramel Snickerdoodles (a Christmas classic)
Cake Pops (decorate with red and green sprinkles!)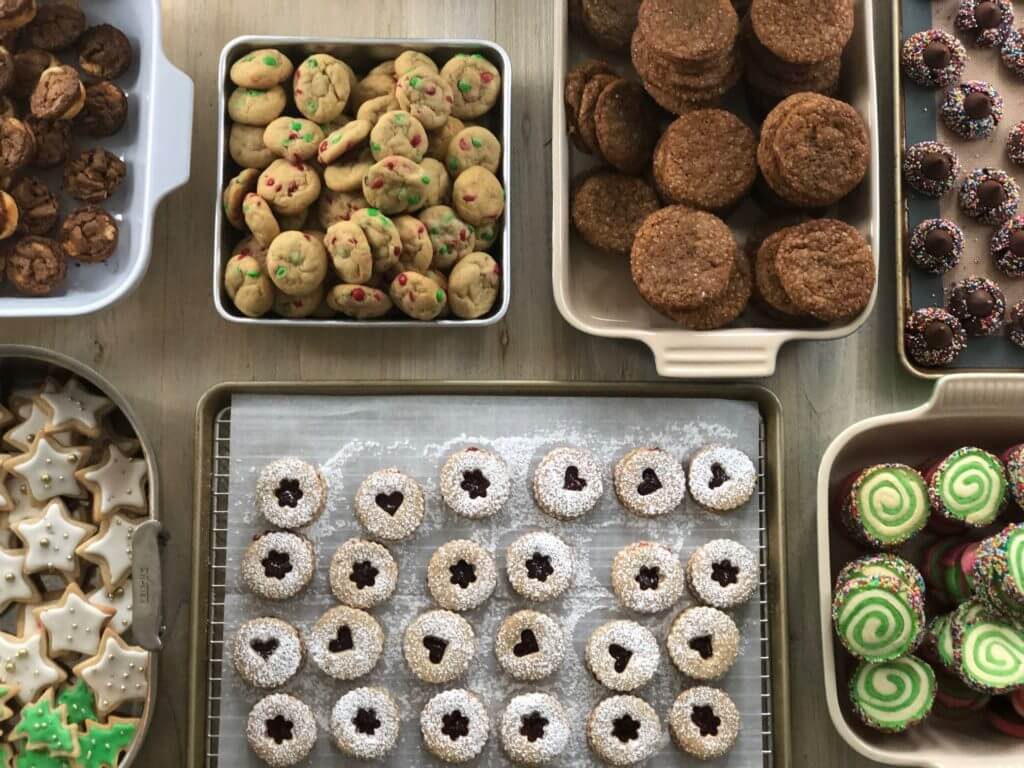 We packed these with simple white boxes and tied them up with beautiful red, green and gold ribbon. I like the boxes because they come in various sizes and have a window pane on the front so you can see right through. Another idea is to spruce them up with some free printable labels or put them in holiday themed tins (you can find them at the Dollar Store). Read below to see my top 10 favorite Christmas cookies. Happy Baking!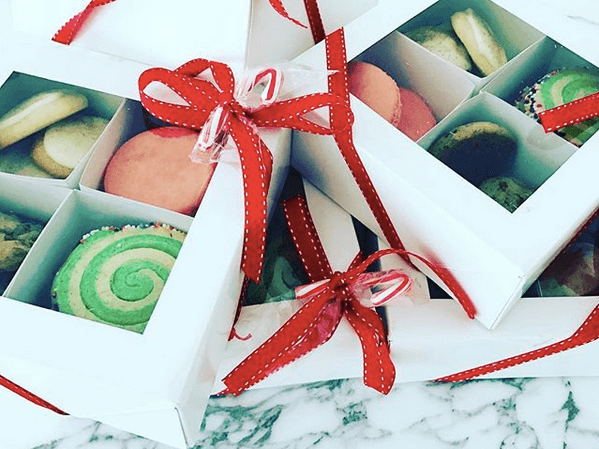 All Cookie Recipes via Sally's Baking Addiction