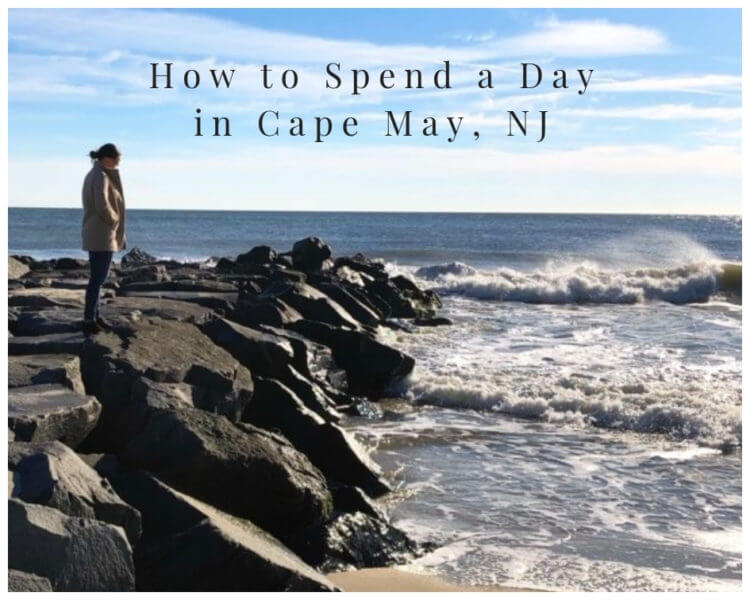 When we were in South Jersey for Christmas break, we spent a Saturday and drove down to Cape May. This charming coastal town is located at the Southern tip of New Jersey along the Delaware Bay. You can get there by driving down (about 90 minutes from Philly) or a quick 1 hour ferry ride over from Delaware. The town is equally charming in Summer and Winter as they decorate year round and have a great vibe, no matter what. This place is consistently voted one of "America's best beach towns" year after year and I can totally see why. The pastel colored, Victorian style homes with large front porches provide a historic feel, while the wide beaches and large boardwalks remind you that you are in a coastal town. Cape May has the perfect combination of old world beach resort town meets new world family destination. In fact, it reminds me a lot of Charleston meets Nantucket…does that paint a better picture in your head? I can't say enough great things about this place – just take my word and go down for a weekend.
Where To Stay
+ Congress Hall: This huge beach front resort is basically the center of town. It reminds me of the plaza in New York City as there are various shops, cafes, restaurants and bars both inside and attached to the main hotel lobby. The rooms are spacious and there are countless activities for both children and adults year round. The hotel also has its own private beach which is ideal since the area can get quite congested in Summer. I love that this is the type of place where you just need to park your car and stay. You can walk to everywhere in town which makes your stay that much more enjoyable.
+ Any other resort, hotel or AirBnb in Cape May will do, but I recommend that you have it be located near Congress Hall. You want easy access to both the town and the beach, without having to deal with driving (parking can be a nightmare).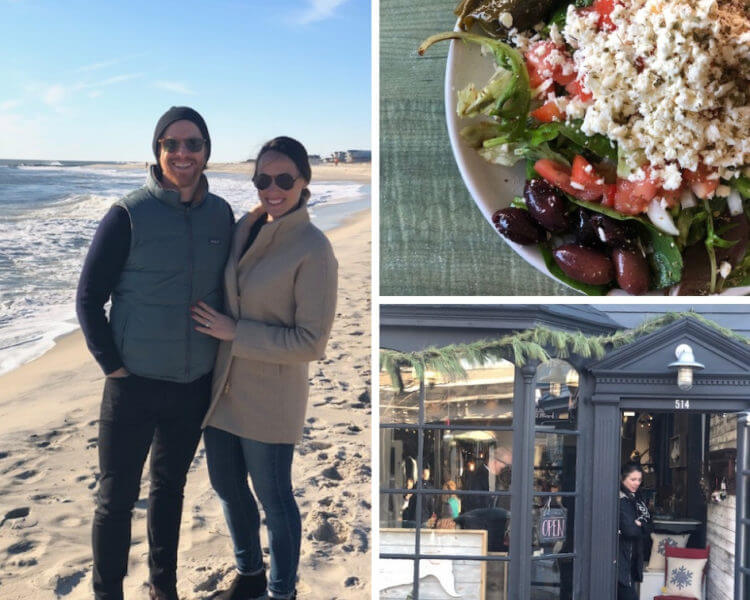 What To Do
+ Washington St. Mall: Walking along this outdoor mall area is an absolute must while visiting Cape May. This charming street is blocked off to cars so pedestrians can walk at ease. This street is the heart of the town with over 100 shops, stores, restaurants, cafes and ice cream shops. It is located a mere few blocks from the beach and so much fun to explore.
+ Visit the Lighthouse: A popular and historic attraction, no visit to Cape May is complete without seeing the lighthouse. You can climb up for beautiful ocean views as well.
+ Hit the Beach: Cape May has thirty miles of coastline so you have your pick when it comes to beaches. South Jersey beaches are actually some of my favorite as they are wide and spread out. There are waves for those who like to surf as well.
+ Historic Cold Spring Village: This seasonal area (only open in Summer) is a cute village with various attractions, such as historic sites, museums, a lighthouse, art centers and pet farms.
+ Jersey Shore Alpacas: Located about twenty minutes outside of town, this is a great place to stop either on your way in or out. These guys are the absolute cutest – trust me, you don't want to miss them.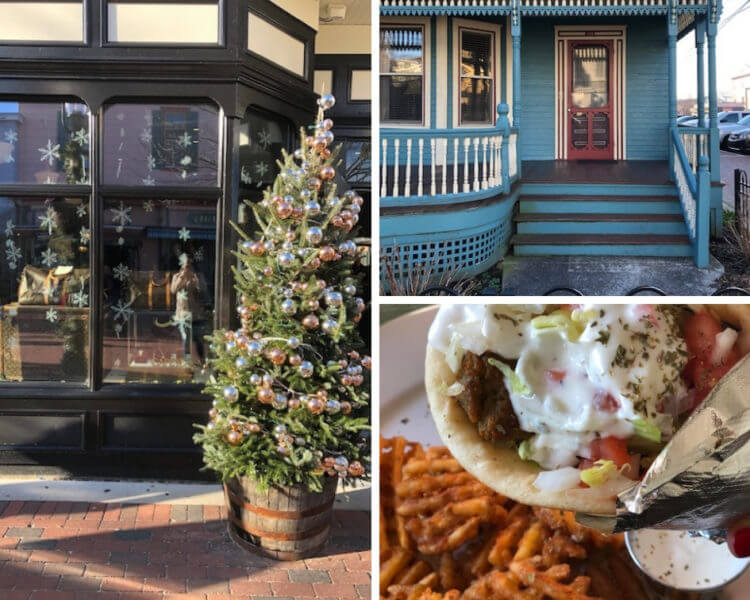 Where To Eat + Drink
+ Cape May Brewing Company: Beer, bar food, events…what's not to love?!
+ Mad Batter: A famous local brunch spot open for 40+ years, this is a must visit when in town. It's located inside the Carroll Villa Hotel and has live music most nights.
+ George's: This beachfront hold in the wall serves the most delicious, authentic Greek food!
+ Congress Hall: Located inside the hotel, this place has a great bar & restaurant so be sure to check it out for a drink or for brunch.
+ Freda's Cafe: A cute, homey cafe and deli along the Washington St. Mall, this place is also BYOB.
+ Blue Pig Tavern: American comfort food at its best. This yummy joint is also located on the Washington St. Mall, inside a hotel from the 1800s.
+ Ugly Mug: A fun pub on Washington St, be sure to stop by for a draft beer.
+ Matthews Seafood Market: This seafood market is the perfect spot pick up some fresh fish on ice for the way home to cook for dinner.