First anniversary.
Ten days to celebrate.
Where would you go?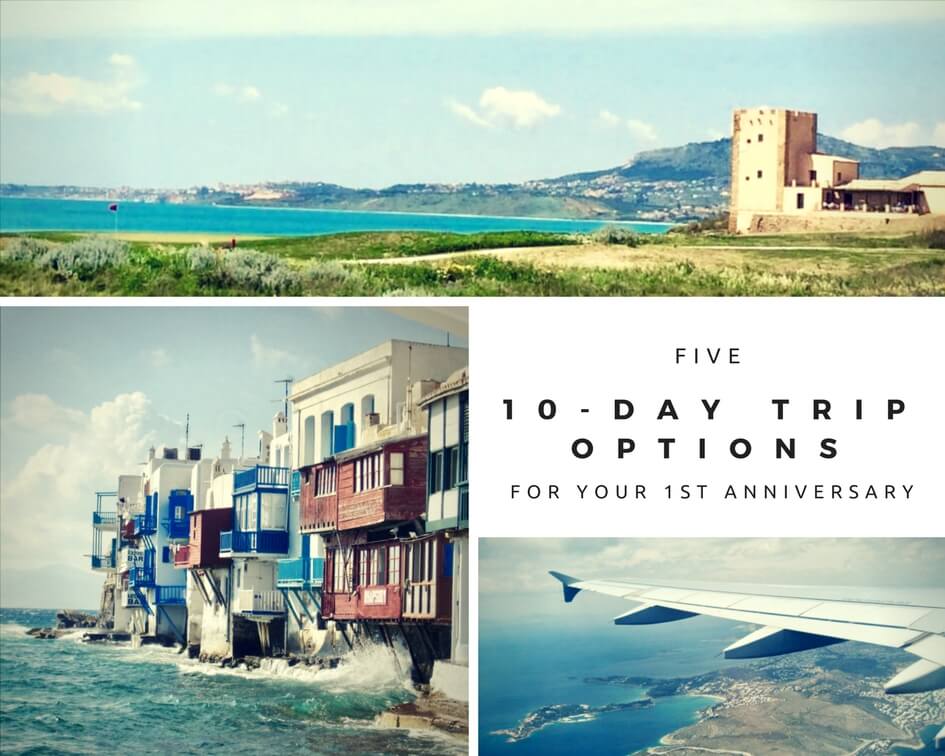 Yes, this is a fun problem to have but I need your help! My husband and I will be celebrating our 1st wedding anniversary this July (can't believe our wedding was a year ago!) and we are hoping to take a week + 2 weekends over Labor Day and sneak in a 10 day vacation to celebrate. This year has been pretty slow on the travel front, given my husband starting a new job so we are thrilled to (finally) be planning a big trip!
Whether you are planning an anniversary trip, a honeymoon or just a vacation, I have 5 different 10-day options for you!
ITALY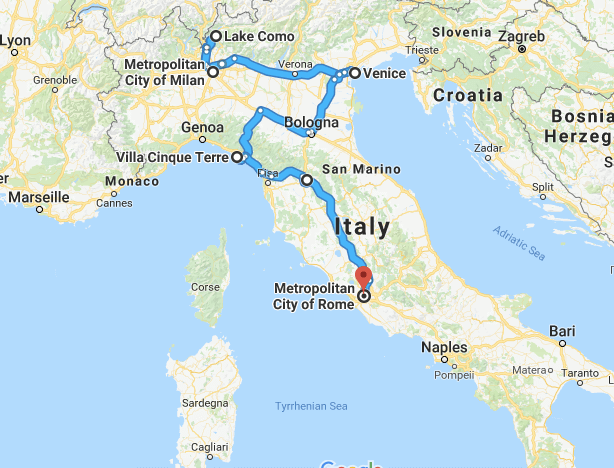 While there many different route to go in Italy (North vs. South, big cities vs. small cities, main land vs. islands, etc), the option that we would go is Milan > Lake Como > Venice > Cinque Terre > Florence > Rome. I would love if we could squeeze in Amalfi Coast as well but it may be too much travel. Either way, Italy would be a fabulous way to spend 10 days – full of delicious food and wine, beautiful scenery and romantic vibes.
MEDITERRANEAN CRUISE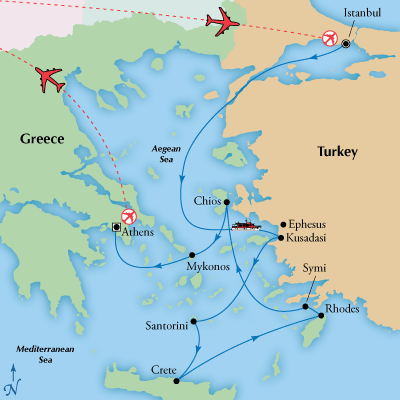 (via)
Believe it or not, I have actually never been on a cruise. Both my parents and friends have enjoyed Mediterranean cruises though and they all raved about it. This isn't your typical Carnival cruise line, folks. These cruises are smaller ships, very high end with excellent service and top notch amenities. There are so many beautiful islands in the Mediterranean that are tough to get to so a cruise is the ideal way to see a lot within a short period of time. Plus, it is nice to not have to worry about paying for anything once you're on board – you just buy your flight, book your cruise and hop aboard. Sounds like a worry free, relaxing vacation if you ask me.
 BALI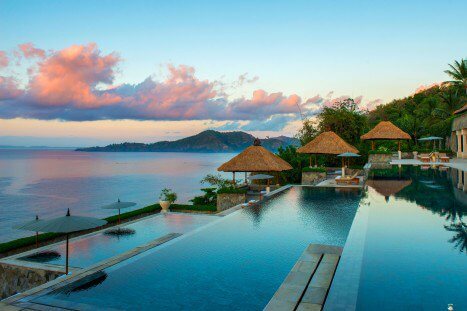 (via)
Admittedly number one on our list, Bali was a close contender for our honeymoon as well. Given that you need to allot 2 days travel there and 1 day travel back, this really leaves about 8 days for vacation. My ideal would be to have 1 long stopover in either Hong Kong or Singapore and then spend 6 days in Bali, staying 2 days in the interior (where the rice fields are) and then the remainder in Seminyak or another beach front property. The cost of lodging and food is quite inexpensive once you get over there so as long as you can deal with the long flight, this will be a spectacular trip that won't break the bank. Beach vibes, Asian culture and spirituality – a well-rounded trip for all.
HAWAII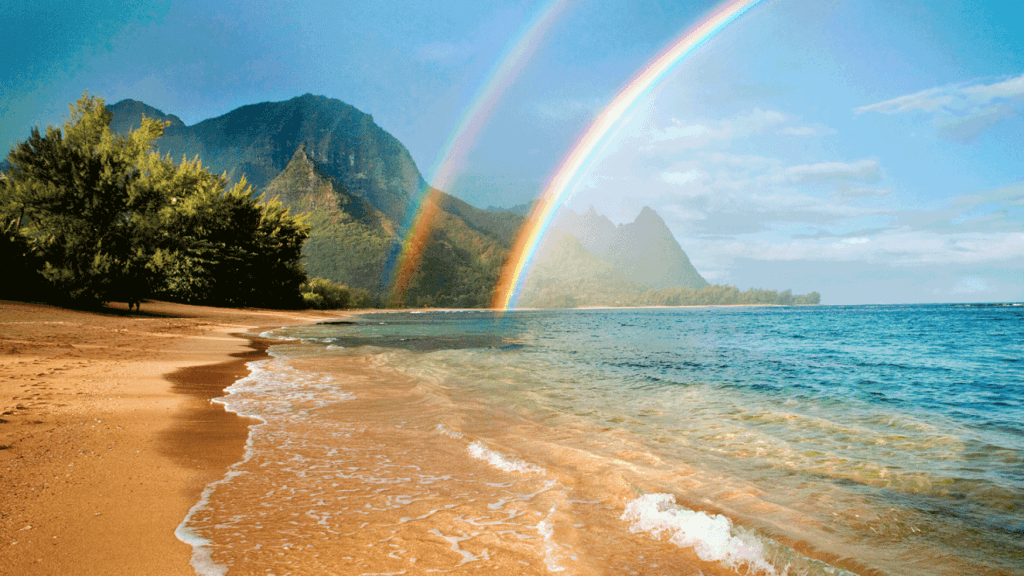 (via)
Who doesn't want to go to Hawaii? Known for the tropical scenery, lush landscapes, stunning beaches and delicious fresh seafood, it is safe to say that Hawaii is high on everyone's travel list. The cons? It's far and it's expensive. With 8 days to explore the islands (1 on each end for travel), I would love to spend half of the time in Kauai and half of the time in Maui. From what I hear, that is the perfect combination of adventurous volcanic hiking and relaxing white sand beaches.
CARIBBEAN ISLANDS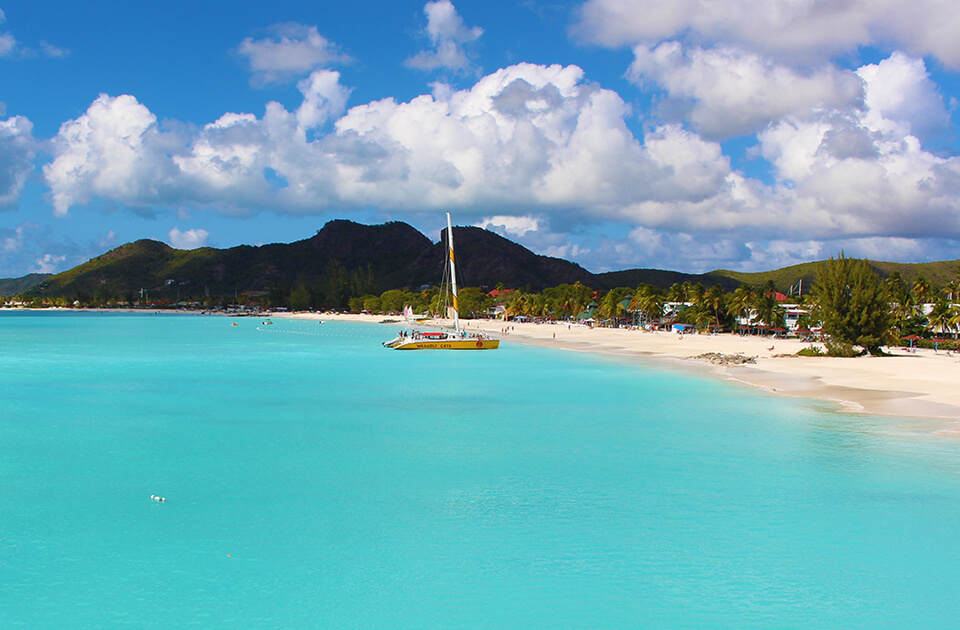 (via)
 There's no denying the breathtaking combination of white sand beaches and crystal clear turquoise water. No matter where you go, the Caribbean is beautiful. 10 days allows for some island hopping, either via cruise or private sailboat or your own methods. A route that appeals to me is to start in Turks & Caicos, then go exploring the US Virgin Islands (St. Thomas, St. John, St. Croix) and then hop on over to Anguilla. Alternatively, you could start south with Aruba, head over to Curacao and stop over in Puerto Rico on your way back to the US. Lastly, a more adventurous trip could include The Bahamas, then Cuba, followed by Jamaica and The Cayman Islands. It all really depends what method of transportation you choose. Good news is you can't go wrong!
[poll id="2″]