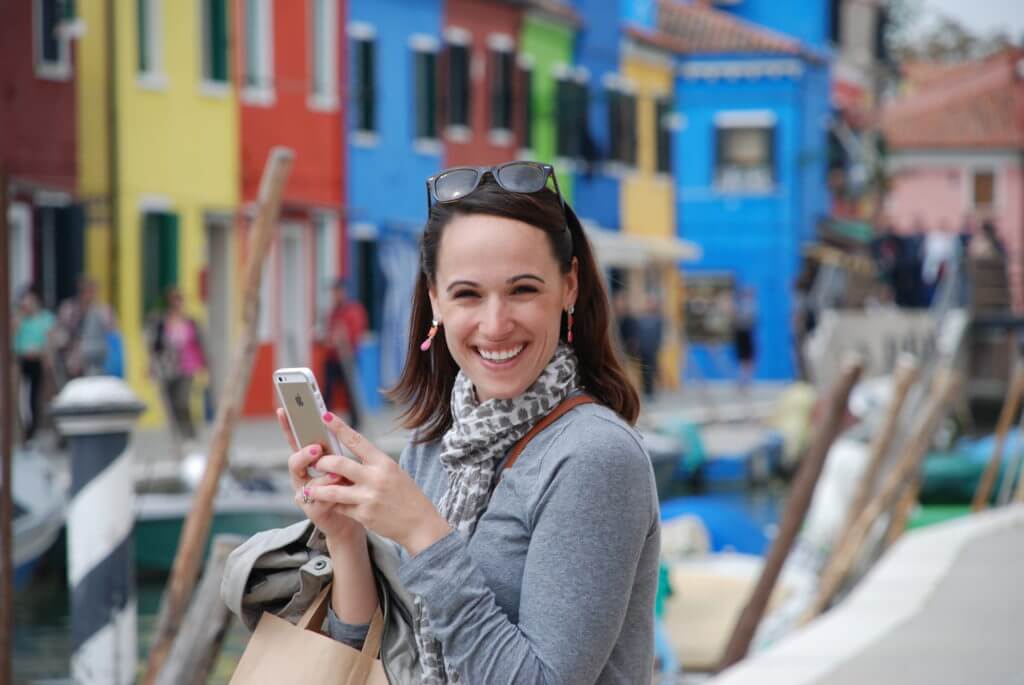 Happy Friday Y'all! I just came across this picture from Burano, Italy from 2013! Gosh this has me itching for Italy sooo bad, even though it's likely not on the calendar for 2019. This weekend will be a low-key one for me as I'm back from two straight weeks of travel (1 week long work trip + 1 weekend wedding trip + 1 week trip) and my body is craving something restorative! I'm thinking yoga, spin, green juice, a hot bath and lots of sleep. Enjoy your weekend 🙂
+ A cute top for work that you can dress up or dress down.
+ Just re-upped my stash of LiquidIV – I swear by this stuff when I fly.
+ A healthy recipe for 3-ingredient, no grain latkes (they're SO good!)
+ Three easy hairstyles, all done within 3 minutes. From the woman with the best hair, Amber!
+ An easy to follow 30-day checklist for de-cluttering. Starting this now!
This Week on South End Style
International Vacation Checklist