Traveling abroad is one of my favorite ways to spend my vacation time. I have been fortunate to experience some pretty incredible places – from going on a safari in South Africa to surfing in Bali to celebrating Oktoberfest in Germany. There are so many things that I love about traveling – experiencing new cultures, trying new food, learning about people, finding new places and, perhaps most importantly, making memories to last a lifetime. It may sound cheesy, but I find that I would rather have an experience over a tangible item any day. In fact, I have said it before – travel makes the best gift! One of the best perks about writing my blog is that I get to look back on pictures and posts of the places I have been! It's hard to believe that, on my travel page, I have written  over 145 posts!
No matter which country I am visiting, one thing remains the same: it takes a lot of planning.
I have put together a handy checklist of pretty much everything (apart from clothes) that you will need when planning and preparing for an international vacation. There are so many small items that it's easy to forget something. I hope this helps you plan so that you can thoroughly enjoy your trip abroad!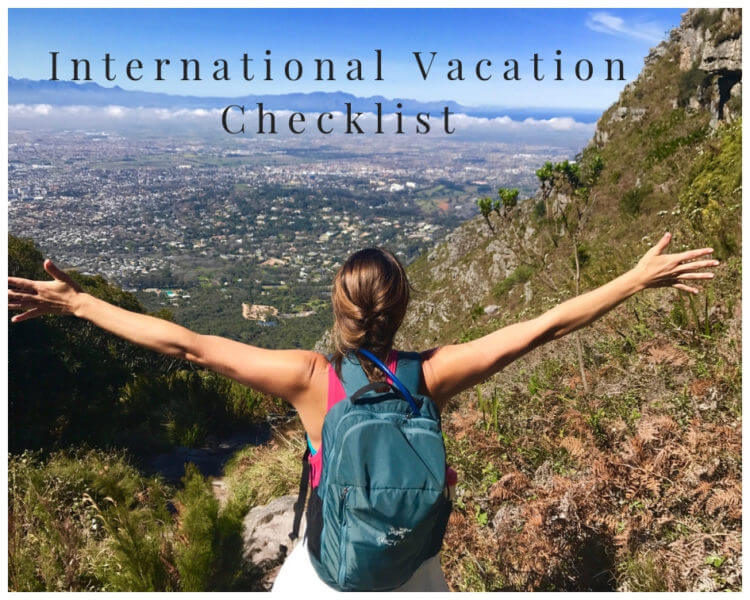 Get Pre-Travel Shots: Depending on which country you are traveling to, you may need specific shots or medicine. For example, we needed Hep-A and Typhoid shots to enter South Africa. Not only do they have to be given at least two weeks prior to entering the country but one was a two-part series. I recommend that upon booking your trip, you immediately review the CDC website and contact your local doctor's office. They will also be able to suggest any medication that is recommended to that local area – better safe than sorry!
Bring Relevant Documents: Of course, please make sure that your passport is up to date. Make sure that your expiration date is a ways out and that your name is correct (or if you have a new last name, like me!). Be sure to get your Global Entry (the best thing ever!) or your Clear for expedited airport travel. Additionally, specific countries require travel visas so make sure that you know all of the documents needed. One more tip – make a photo copy of each doc and keep in a separate place, in case you lose something or get your purse stolen. Lastly, I make sure to take my Priority Pass (either card or App) with me so that I can easily access airport lounges during layovers. I can't tell you how many times this has made travel better.
Pack Duplicate Itinerary: I mentioned this in my post on "10 Tips for Flying International", but I think it's worth repeating again. When you are traveling anywhere international, it is important to bring multiple copies of itinerary. This includes flight details, hotel/rental car confirmations and any other important docs. You never know when you may or may not have cell service, so I always feel better when I have both an electronic and hard copy. I always send my itinerary to a few people back home just to be safe!
Utilize the Right Cash + Cards: There are a few ways to approach paying for things abroad. I typically try to put every single thing that I can on a credit card that has no foreign transaction fees and travel insurance (ex. AmEx Platinum or Chase Sapphire Reserve). This allows me to make purchases without worry and I know that I have all of my bases covered when it comes to cancellations, theft or loss. Make sure to notify your bank(s) that you are leaving the country so that you don't experience any issues there. Additionally, it is always, always a good idea to travel with at least a few hundred dollars either in local currency or US dollars (to be exchanged at the airport).
Carry Medicine: Obviously you will need to pack any everyday medicine or supplements that you take; however, I strongly recommend also packing a pretty substantial medicine kit. Let's be honest – you never know when the stomach bug or a nasty cold may hit, and then last thing you want to be doing is searching around a foreign country trying to find what you need. I always pack a kit chalk full of medicine that helps stomach aches, allergies, stomach pains, inflammation and cold/sinus. Also, I make sure to pack a variety of supplements that I like (i.e. vitamin C, Probiotic, Zinc) and a small amount of first aid items, such as bandaids, small scissors, ointment, etc.
Get Your Electronics in Line: Now there is a lot that falls into the "electronics" category but a few key items are headphones (various types and plug-ins as the plane has a different plug than the iPhones now), chargers (both your everyday charger, USB and an international adapter- I like this one) and any corresponding cords. I typically keep everything in a ziplock bag or a pouch to store all of these items together. Make sure that everything is fully charged prior to departure and that you pack your chargers in your carry-on!
Adjust Your Cell Phone: Also, it is a good idea to call your phone provider ahead of time and discuss what data options you have. Even though most places have WiFi these days, I always feel safer when I know that I can access my phone at any time. You will likely be texting, calling Uber, checking email, researching addresses, etc. so it is worth it to have access. Most data plans offer either a daily or monthly international plan that you can book ahead of time.
Be Aware + Safe: This may sound like an obvious tip, but it's important to be aware of what is happening in the country that you are visiting, both politically and environmentally. Is there a drought? What's the weather? Is it safe for Americans? Should you be on a higher alert? Are there certain colors you should avoid wearing? Or behaviors you should avoid? This should go without saying but it is critical to be aware of your surroundings and of the current climate of the country. I think it is a good idea to always register in the Smart Traveler Enrollment Program (STEP…sign up here) so that your loved ones and local embassy are aware of your itinerary.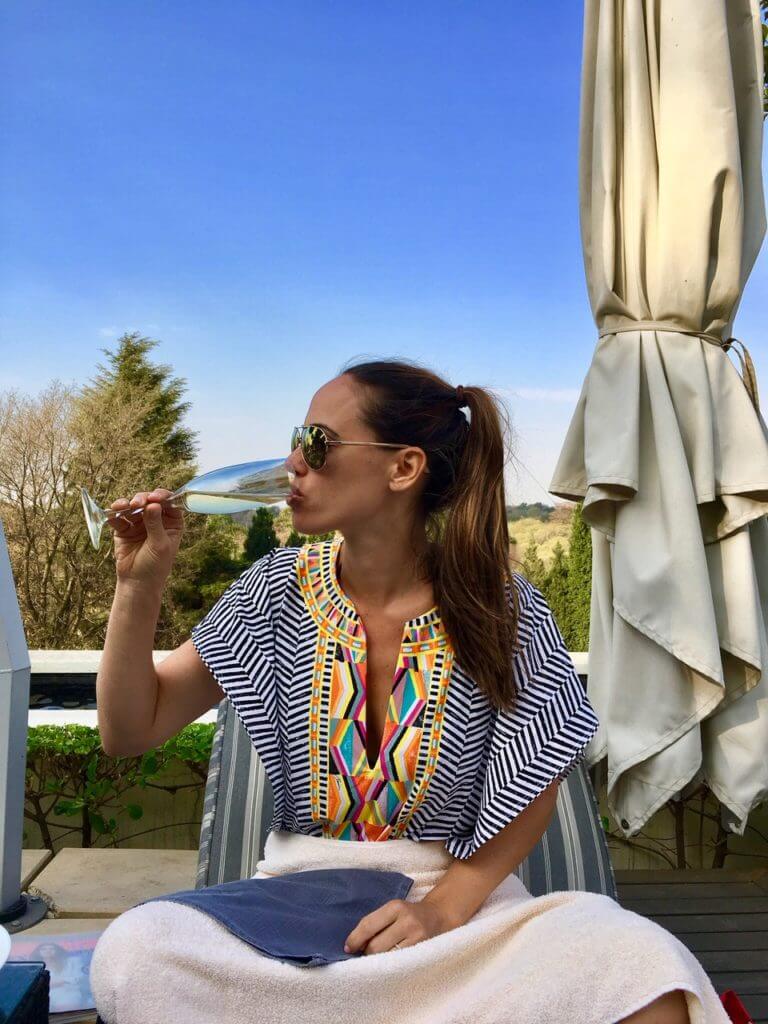 Plan and prepare ahead of time so you can relax and enjoy your vacation!
Additional Travel Resources:
10 Tips for Flying International
Tips for Planning a Really Big Trip