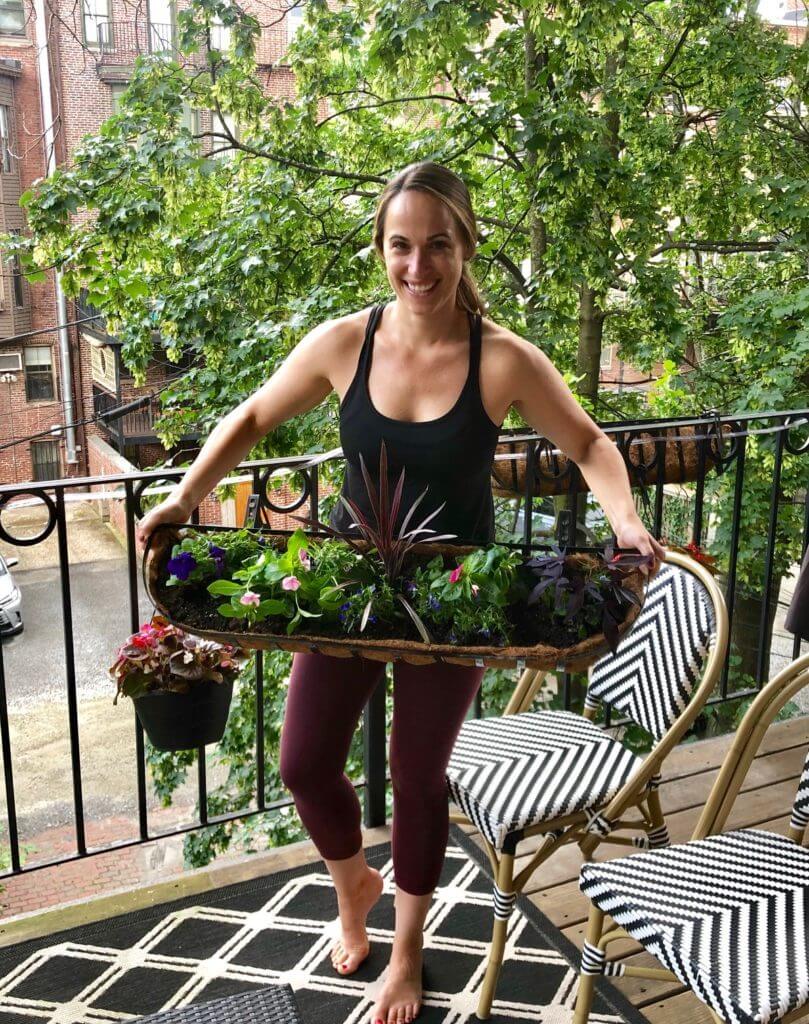 My parents were in town this weekend and so I was lucky enough to enlist my mom's help in some projects around our apartment. Since we are moving in August (more to come on that later), our goal was to spend minimal but make maximum impact. Our focus was primarily our outdoor space since it is such a beautiful time of year here in Boston and we want to be able to soak up every last minute we have on our fabulous deck. Our plant project – detailed below – got me thinking about what other type of home projects that can be done to improve your home. While these topics are geared more towards a rental place, they are applicable to an owned home also.
All of these home improvement projects have two things in common:
1. They cost less than $100 each
2. Each takes less than one days work
5 Projects You Can Do This Weekend

1. Paint a wall: it's no design secret that the power is in the paint. A fresh coat of neutral makes a room feel brand new while a colored accent wall changes the entire vibe. If your landlord is cool with it, you could even paint the kitchen or bathroom cabinets – boom, brand new room! Paint is the most inexpensive, versatile, impactful change that can happen to any space. Trust me!

2. Swap out some hardware: maybe your kitchen cabinets are dated or your Ikea dresser feels blah. Whatever you are in the mood / need of updating, hardware is your best friend. I love scouring antique stores and searching favorites like Anthropologie to add in funky, statement hardware. It's crazy how new hardware will often times make the entire piece of furniture look new!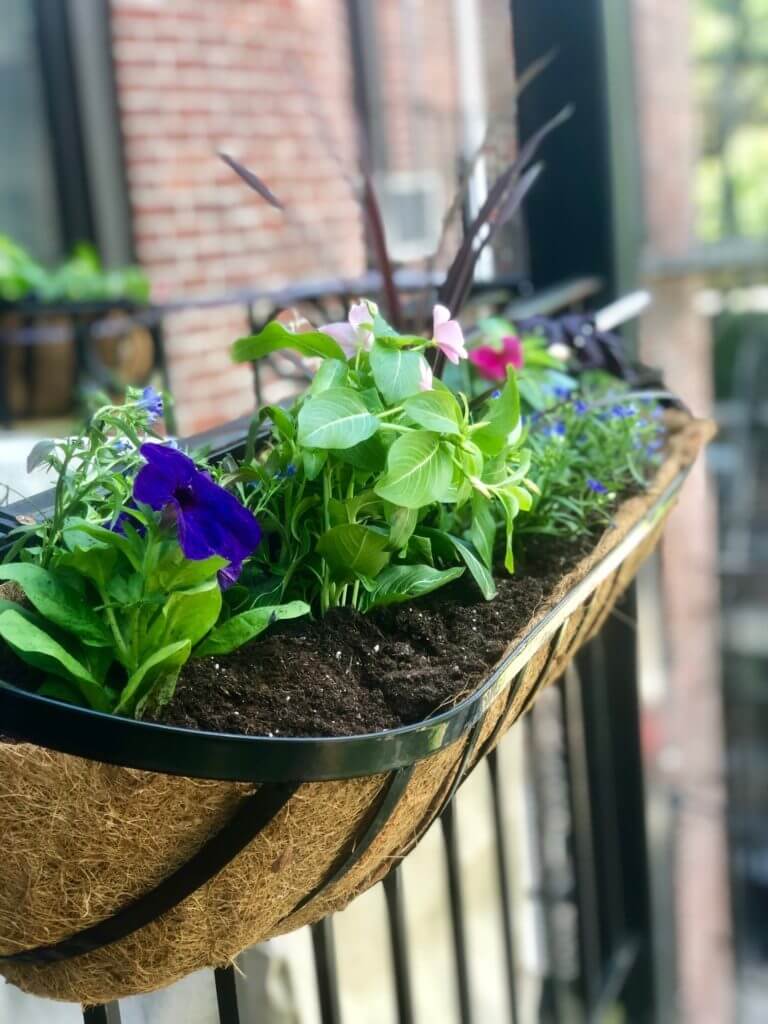 3. Add flowers and plants: whether you are adding some indoor plants to increase air quality, planting some herbs for a better culinary experience or putting together planters and stands filled with greenery to soften and beautify your space, this is always a good idea. I spent $75 and two hours yesterday to take my patio from drab to fab. Plants bring nature in and flowers give a room life! They add color, aroma, calmness and overall joy.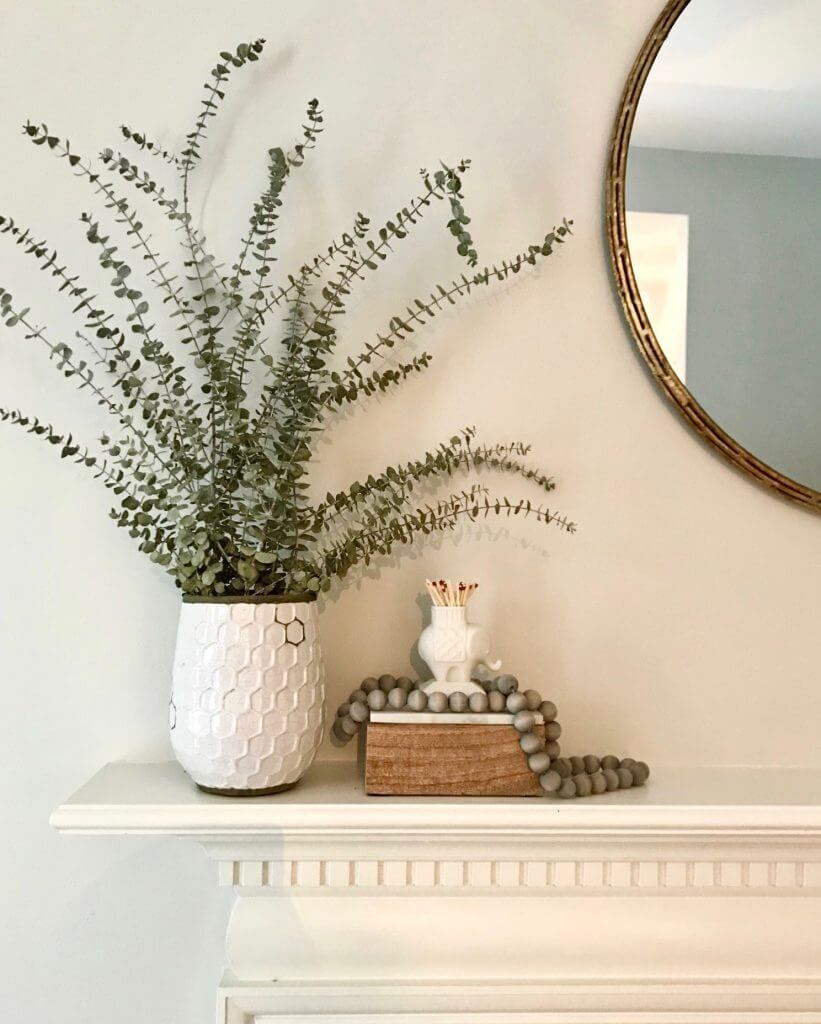 4. Marie Kondo your closets: nothing makes a space more frustrating to live in than feeling crowded and cluttered. I have always had a storage unit where I keep seasonal items (skis, snow boots, etc.) and store extra furniture, home items, etc. This way, I have extra room in my current home but also have only what's needed in that season. It totally keeps me sane. I highly recommend taking a few hours during the day and cleaning out closets, re-organizing and purging / storing where you find it necessary. Releasing visual clutter releases emotional and mental stress.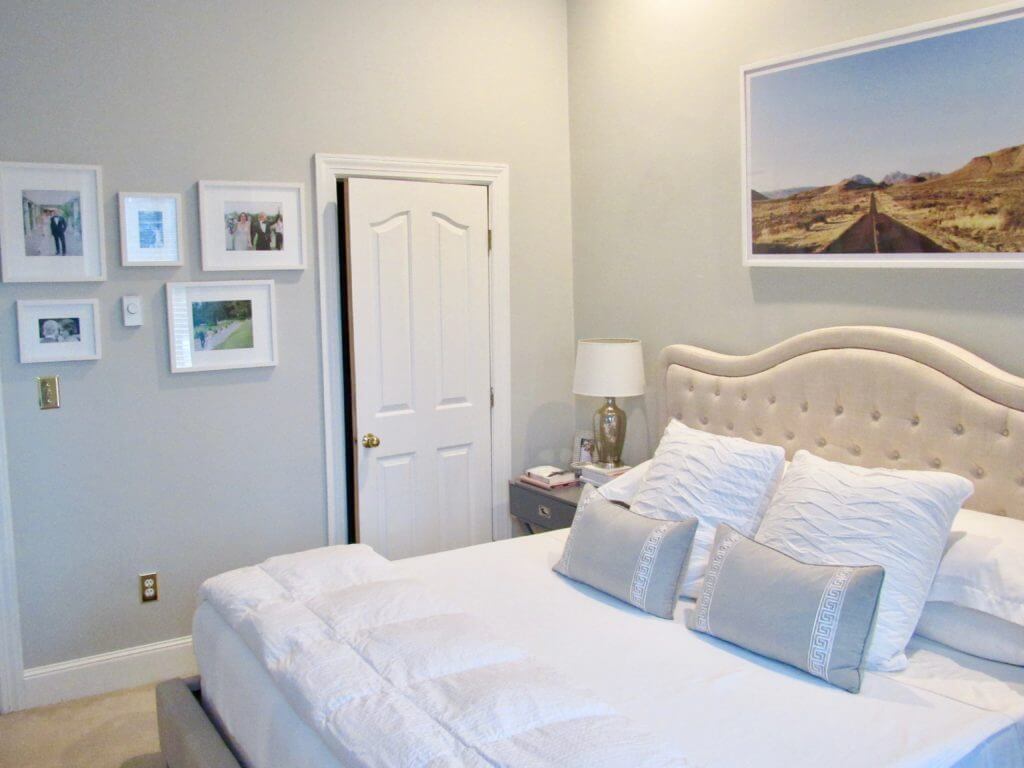 5. Add a gallery wall: there are a few reasons that gallery walls (of any shape / size) are ideal for rental homes. To start, they are easy, lightweight to hang and don't require any tools. Also, I like that I can mix and match frames that I either already have or purchased for this project. It's much more cost savings than buying a big piece to fit a specific space. Lastly, it is so easy to personalize – with pictures, art, letters…whatever you want to frame!
What's your favorite weekend home improvement project?!