This 30-something male client of mine lives in a beautiful high rise in New York City and reached out (high five for client referrals) prior to his move so that I could help him get a design plan in place. It was such a dream to work with someone who not only called me prior to moving in or even buying a singe piece of furniture. Not to mention that he has great style and is very decisive in what he likes and doesn't like. This made my job so much easier as we were able to make a decision and move onto the next! With a strict move-in deadline in place we had the entire place painted and furniture ordered and in within about 4-6 weeks.
With 8′ windows with sick views of the city and a brand new modern condo, we had a beautiful clean slate to work with. My client has a style that is a mix of modern and contemporary. He likes clean lines and neutral colors but likes pops of color with abstract art. The goal was to provide a place for dining, working from home (on occasion) and, most importantly, a comfortable living area to host friends over from time to time. He had a moderate budget but time was of the essence so we opted for in-stock items to minimize any wait time.
Here is the space plan and design board that I presented him with: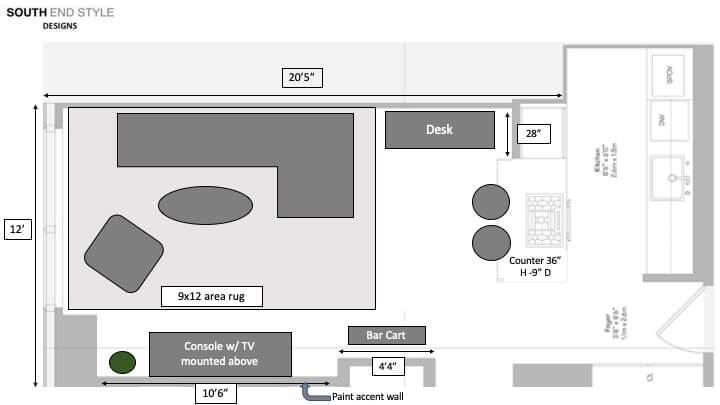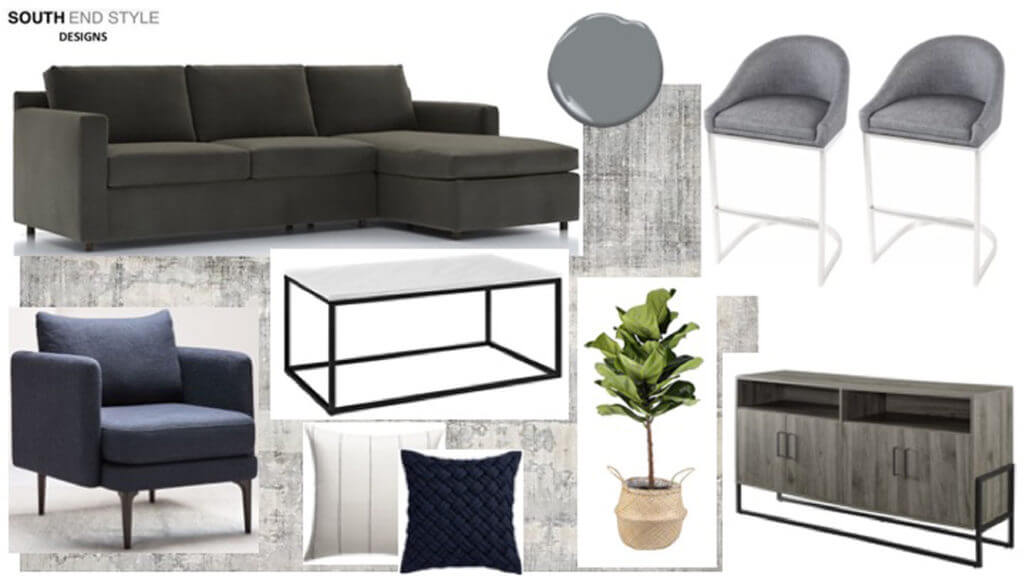 ( sectional | BM Englewood Cliffs | bar stools | console table | fiddle leaf fig | coffee table |
arm chair | striped pillow | solid pillow | area rug )
What are your thoughts? Does this space look stylish yet comfortable?!