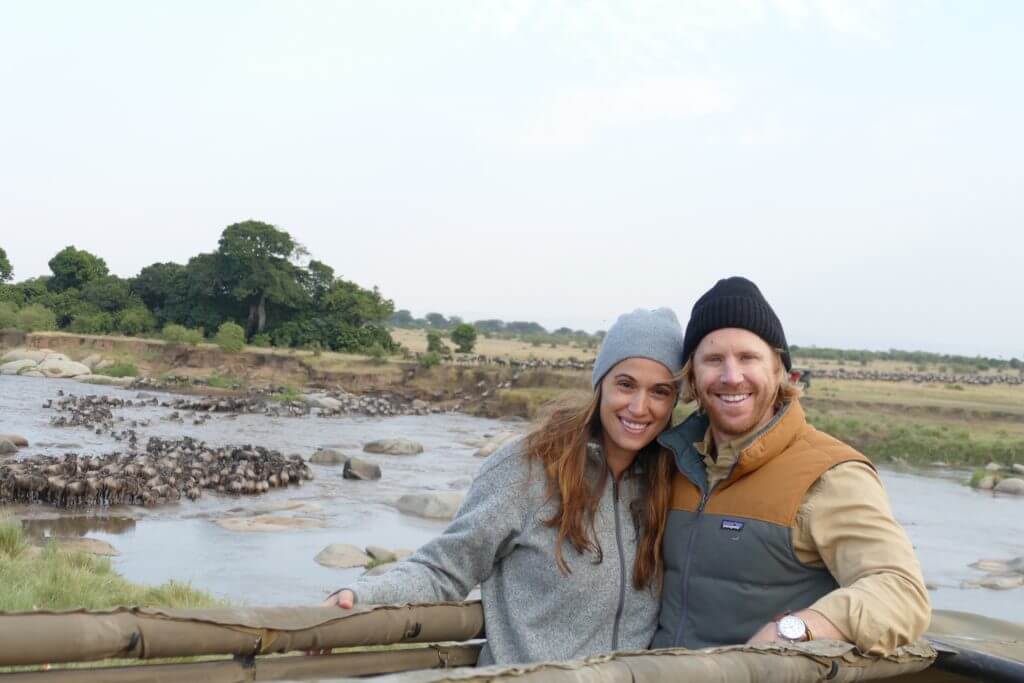 If you have ever seen Planet Earth or National Geographic, you've probably seen videos of cheetahs running across the plains or wildebeest crossing the river or hippos fighting off predators.  These are the animal scenes that we all envision when we think of the iconic Serengeti. I have spent years and years imagining what the Serengeti would actually be like. I have always dreamed of seeing these magical, wild animals in their natural environment and interacting together. What I would feel. The emotions I would experience. Given how incredible
our trip to South Africa
was, it's fair to say that my expectations were irrationally high.
Well…our trip to the Serengeti absolutely blew my expectations out of the water.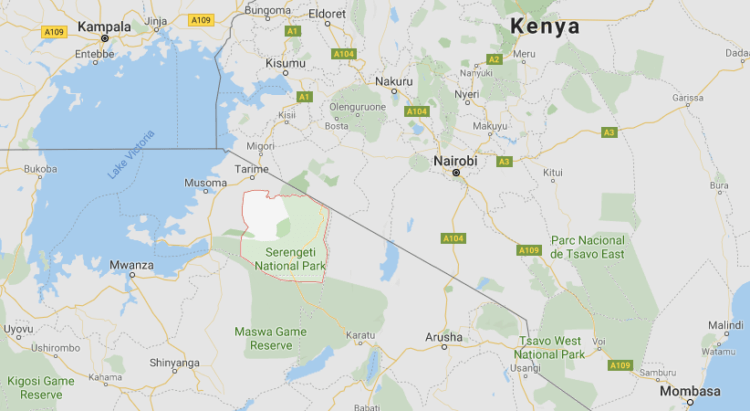 Let's backtrack…The word "Serengeti" comes from a Maasai word meaning "endless plains". Serengeti National Park sits on the northern most border of Tanzania and butts up to the Maasai Mara National Reserve in Kenya. We actually crossed between the two while tracking a pair of cheetahs! The Serengeti is so incredible because the park is so vast and so wide, yet the terrain changes around every bend. Within a thirty minute rive we saw rocky terrain (very prehistoric feeling), flat wide open grasslands and dense brush. It's no wonder that such a variety of animals live here – there's something for everyone! The trees are what I imagined from the Lion King – the Rock Ficus grow massive trunks that split between the boulders (perfect for the big cats) and the Flat Top Acacia are the signature African tree that we saw on every horizon.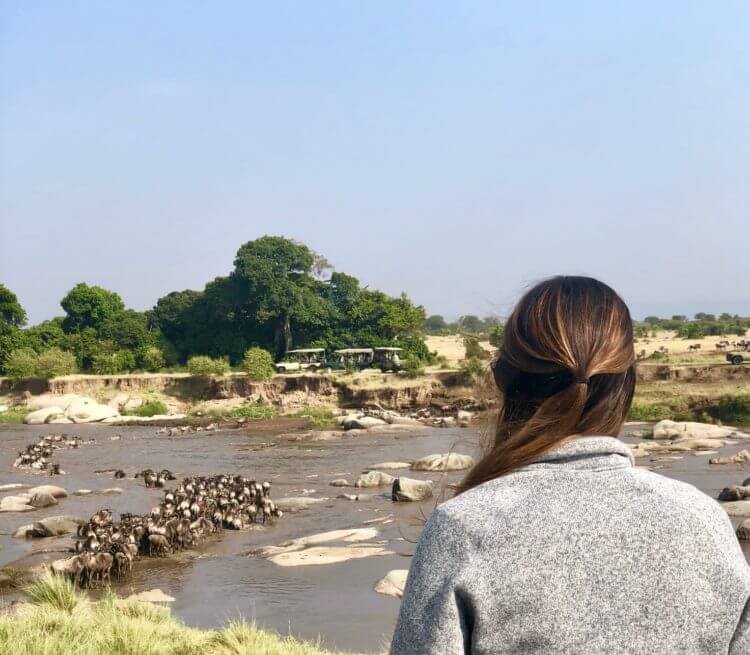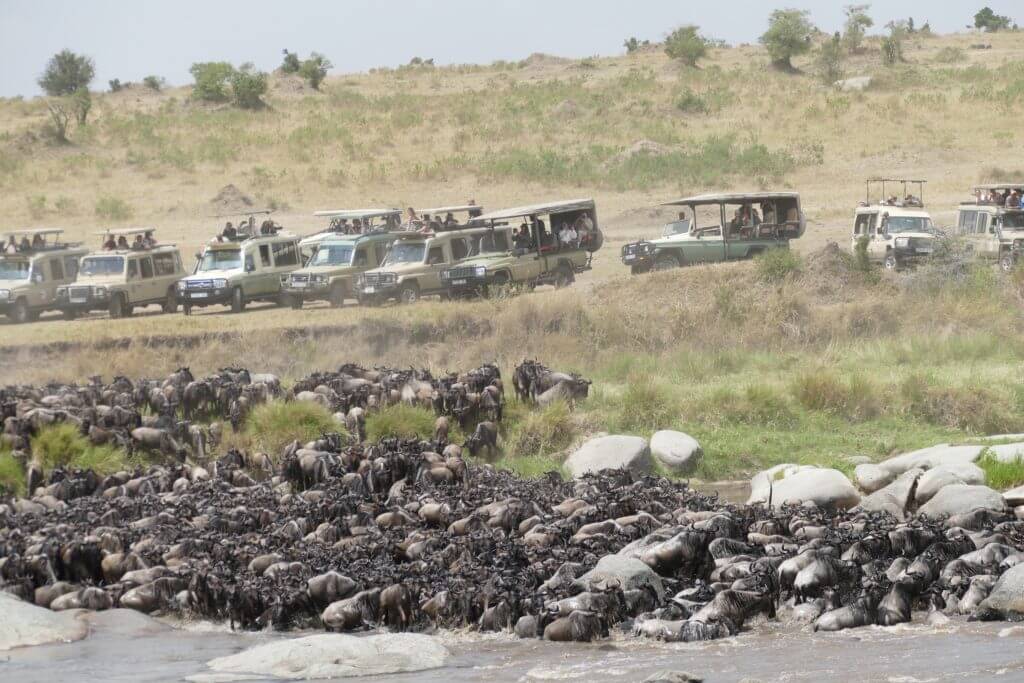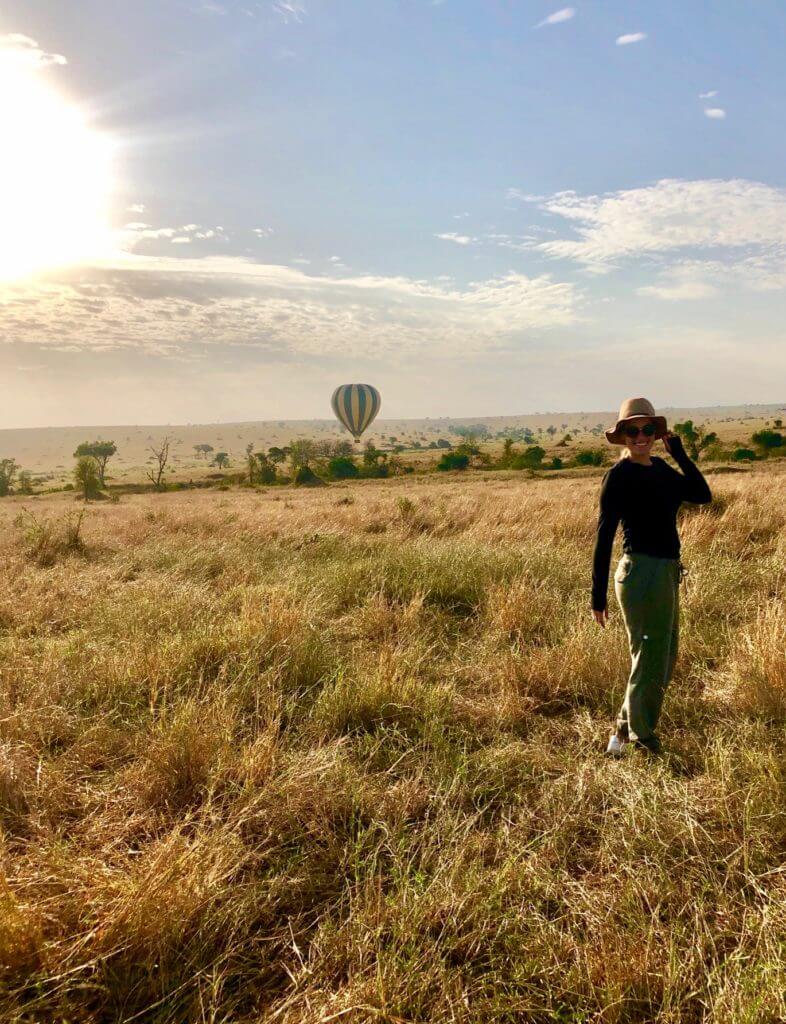 How we got there
Due to the remote nature of the Serengeti, you pretty much have to fly into the park unless you want to be int he car for many, many hours. We flew into the Kilmanjaro Airport (from the US) and then we were picked up and transferred to the Arusha Airport where we caught a small plane the next day to our camp. The plane is an experience in itself. It's funny because they sort of treat these small planes like Uber. The plane held 10-12 passengers and even though it was only an hour flight total, we made three stops along the way to pick up and drop off people. At first we were a bit confused/annoyed at the delay but it ended up being such a cool experience. We fly by Mount Kilmanjaro, Lake Manyara, Mount Meru, the Ngorongoro Crater, the Mara River and, of course, the Serengeti. I was pleasantly surprised how smooth the plane rides were and how easy it was.
Where we stayed
One of the biggest challenges we had when planning our safari was deciding where to stay in the Serengeti. We went back and forth for months and debated whether to stay at a luxury, permanent resort (like the Four Seasons) or opt for a more remote, migration camp that is "in the bush". We could not be happier that we chose Ubuntu Migration Camp as our home for four days while in the Serengeti.
The camp migrates three times a year as it follows the wildebeest migration (they have camps in Southern, Western and Eastern Tanzania). Even though the camp was deep in nature, we still enjoyed the luxuries that come with any five star lodge. The food was top notch (think lamb chops, fresh caught fish, native produce and local wine), the accommodations were beyond comfortable, the scenery was stunning and the service was unparalleled. Because the camp is located near the airstrip and in the middle of the Serengeti, we were able to maximize our time on safari. Most days we met Godson, our guide, at 6am and returned to camp around 1 or 2. The chef always packed breakfast, snacks and coffee for us to enjoy mid-game drive. After lunch on the premise, we would shower / rest / download pictures / charge everything and head back out around 330/4 until it was dark and time to meet back for dinner. Staying in the Serengeti is so different than a private game reserve (like we did in South Africa) because there are literally hundreds of miles of property to cover. Each day was filled with exciting new sightings and it never got old!
All of that said, the staff is what really made the experience how perfect it was! Upon arrival to the airstrip, our guide was by our side every step of the way. Each time we returned to camp the staff would be waiting outside, waving to us and welcoming us with cold hand towels and fresh drinks. We watched "African TV" every night before dinner which was a group happy hour around a massive bonfire. The staff told stories, showed us how to play traditional Tanzanian games, taught us Swahili words and made us feel safe, welcome and respected. We truly enjoyed every moment with each and every on of them.
Ubuntu really was eco meets luxury…the best of both worlds.
Fun fact: we had running water and electricity but had bucket showers. When we wanted to shower we would tell the staff and they filled up a huge bucket with hot water that would last for a 10-15 minute shower. What an experience!
What we saw
In a nutshell: everything! We knew this was going to be a special experience when we saw a pod of fifty hippos and hundreds of wildebeest on our short 15-minute ride from the airstrip to our lodge. We were immediately blown away.
Birds: We saw exotic birds like ostrich, egrets, yellow billed heron, vultures and eagles. Even if you aren't a bird person (which I'm not), they were still cool to see.
Cats: The number one animal sighting on my "wish list" was to see baby lion cubs. Not only did we see them, but we saw them multiple times! My favorite sighting of the entire trip was when we came across two lionesses (sisters) and their five baby cubs frolicking across the plains at sunrise one morning. The cubs were jumping on each other and playing together – they were so cute and tiny! You almost forget that they're wild animals!
We also saw a pair of lions that were together mating – they walked so close to our car that they practically brushed the side. It was equally amazing and terrifying. We saw a male and female lion fighting – spectacular! We saw two lion brothers feeding on a fresh kill. We watched them savagely eat a wildebeest and then head over to a nearby pond to drink some water and go down for a nap. We saw lone male lions wandering, perhaps in search of food or shelter.
We saw a pair of cheetah brothers resting underneath a shaded tree in Kenya. They were breathing very fast and their chest was pumping so our guides assumed that they were overheating and hungry. We hoped to see them run but they didn't move far from their spot. Lastly, we spotted a leopard lying in a tree, panting uncontrollably. Our guide spotted him from a ways away and as we got closer realized that he had just killed a klipspringer. We watched him eat some and then pull it up into the tree so that no other predators would still his dinner. We watched him there for about an hour and by the time we left there were over 15 jeeps around him – apparently this was the first leopard they'd seen in months in the area. What an exciting sighting!
Water predators: I'm convinced that the scariest predators are those that live in the water – specifically the African crocodile and the hippopotamus. Both are huge and all you see is their eyes. The crocs mainly live in the Mara River as they wait for animals to cross so we only saw them on occasion. The hippos, however, were everywhere. I could not believe how many we saw! We spotted at least four or five different pods, each with 30-50 hippos in them. We saw babies and adults, both in the water and on land. The hippos are particularly scary as they cause the most human deaths in Africa. They are highly territorial and most times they misread someone standing near a water bank as encroaching on their babies so they attack. Safe to say we kept our distance!
Zebras: These guys tag along with the wildebeest during the migration in search of food and water. It was such a pleasant surprise to see the abundance of zebras that we did. We had a hard time spotting them in South Africa so I was excited when we saw thousands of them around! At one point, we saw a single filed line of around 500 zebras crossing the road. It was the cutest thing and such a unique experience. They tend to run away from the vehicles easily so we weren't able to get too close but we enjoyed watching them when we did.
Elephants: The African elephants are massive, unpredictable and a bit scary. They travel in herds and cover so much ground due to their sheer size. They are surprisingly quiet (you literally cannot hear them walking) and we would often come across 5-10 of them eating brush together. This is the one animal that I prefer to keep somewhat far away from as they make me nervous.
Wildebeest: Perhaps the most incredible animal interaction I have ever seen was the wildebeest crossing the Mara River. To witness The Great Migration was breathtaking. To put it in perspective – our guide told us that 2 million wildebeest make this migration and cross the river. During the entire migration – over 800km – over 250,000 of them will die due to predators, drowning, illness and natural causes. The sheer presence of thousands of animals in a group is impressive and then to see them prepare and coordinate and eventually cross the dangerous Mara River – where crocs and lions are waiting – was indescribable. I found myself holding my breath and praying for them to make it across safely each time. There were a few incidents that were very difficult to watch but I had to keep reminding myself that this is, in fact, the circle of life. The predators have to eat, too.
Others: Of course, we came across many animals that were native to the area or new to me. Sightings include hyenas, klipspringer (they look like dwarf deer – so cute!), a green mamba snake, gazelle, impala, buffalo and more. We had to write down many of them because there were so many unique species.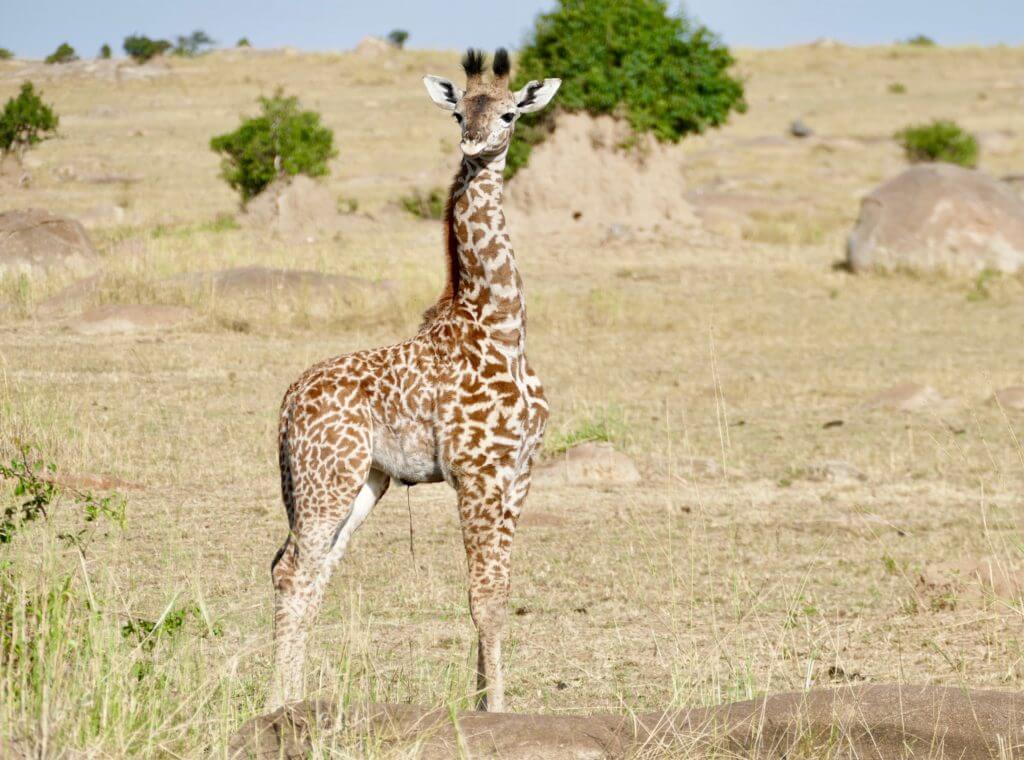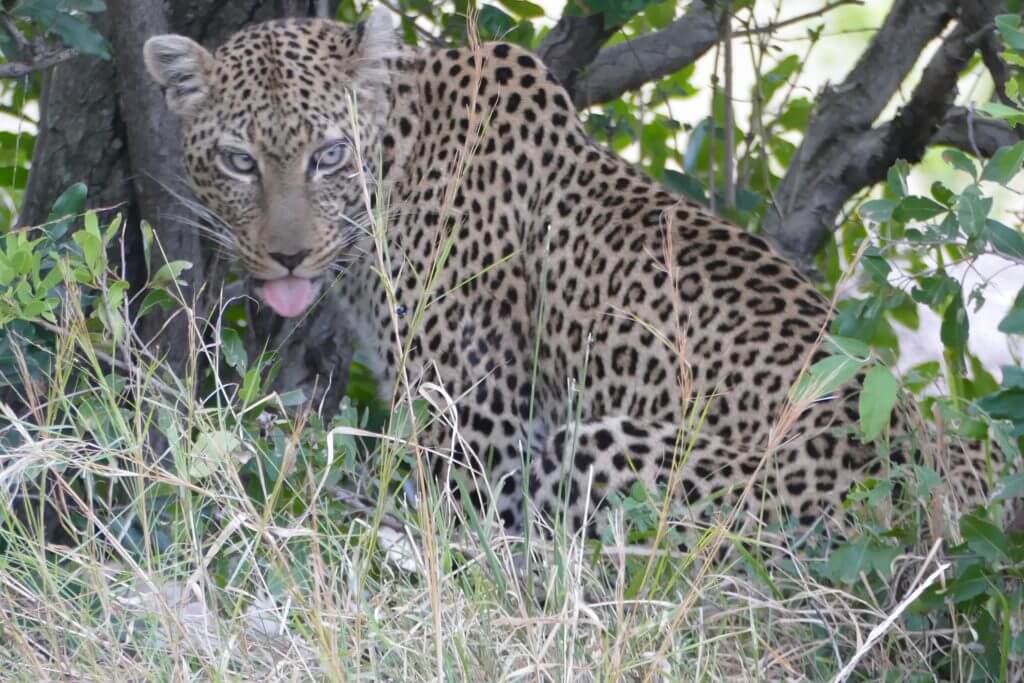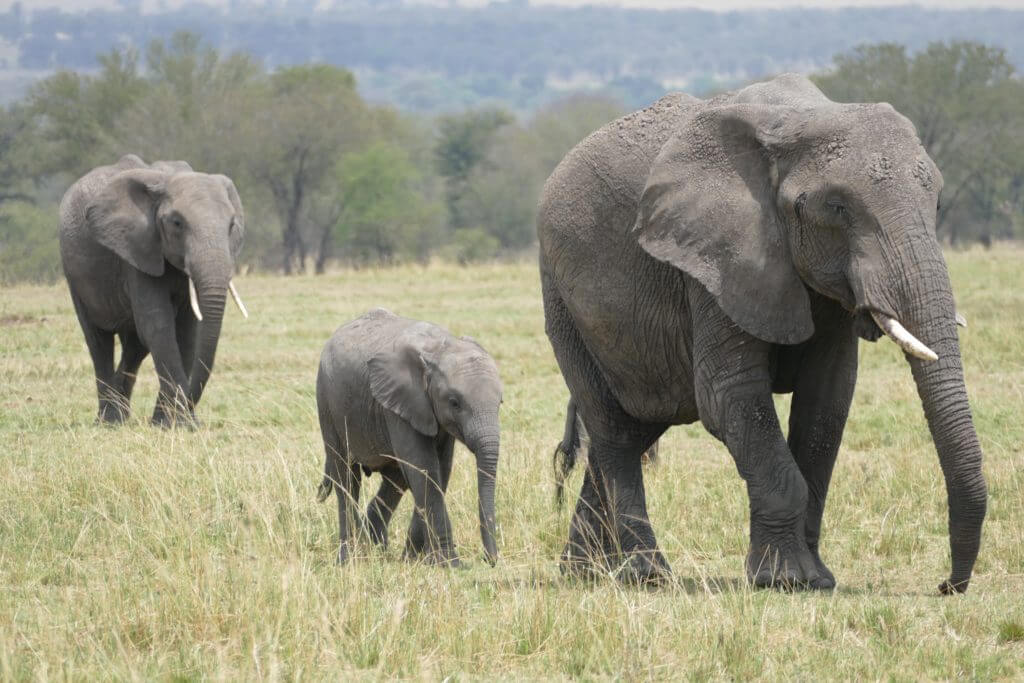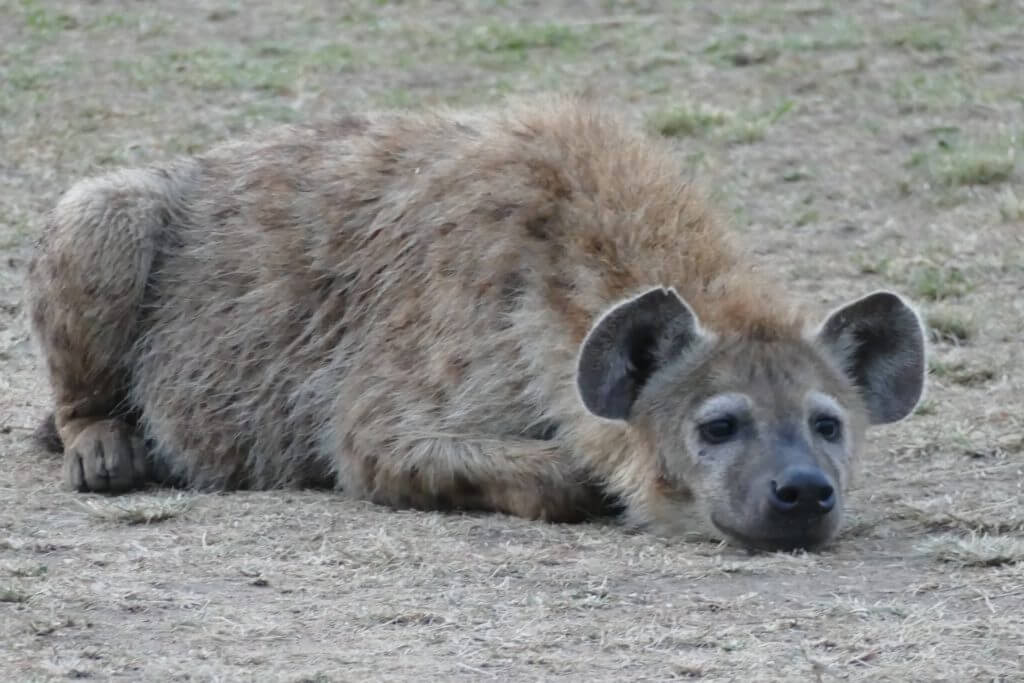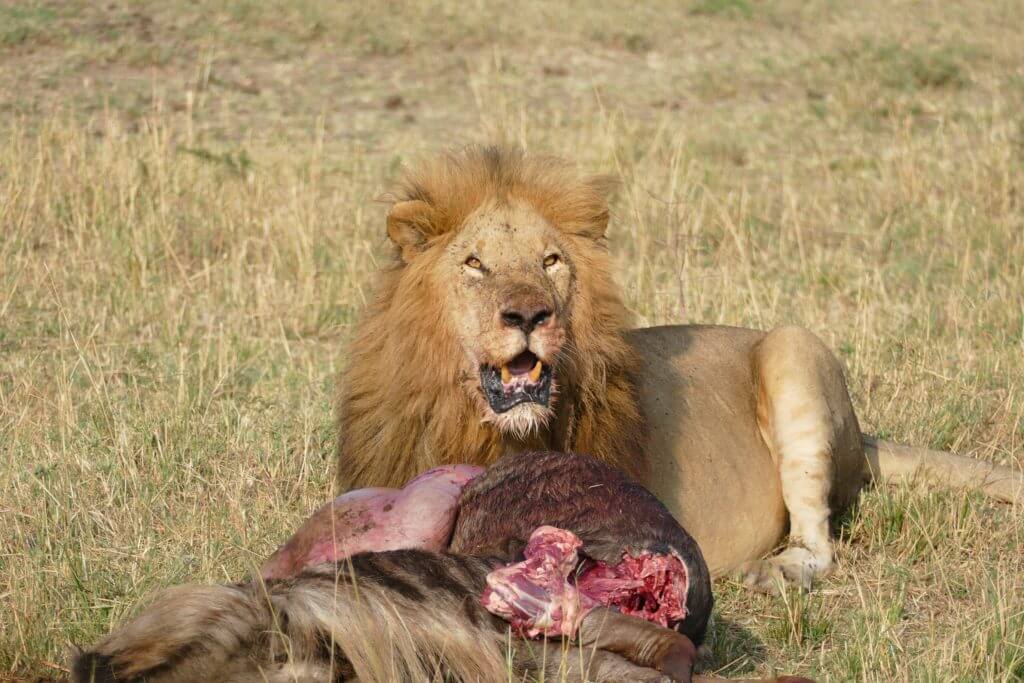 Tips + Recommendations
Research the vehicles. We actually did not do our homework here but lucked out big time that our camp was open vehicle style. We saw many of the pop-up top ones and it's just not the same experience. With the open air you have no sides and no roof. Not only is there always a breeze but you so you always are getting an amazing breeze but also you feel so much closer to nature and the animals. As a bonus, the truck feels more spacious and it's easier to move in and out for easy access.
Time your trip with the Wildebeest crossing, which varies between July and October depending which region of the park you are visiting. We saw 3 crossings total and they were each different yet equally thrilling. The last one we saw was at least ten times as many animals as the first and took over an hour! We saw some scary crocodiles and a few wildebeest who fell to the trap of the predators, but it was incredible to witness. In fact, I cannot imagine going here and not seeing the crossing. This is an absolute must when planning your trip to Tanzania.
Stay at a camp that is located inside the park for longer, better safari excursions. If you are feeling adventurous, I strongly recommend staying at a tented and/or migration camp for a true safari experience. When you stay closer, your drives are longer and more action packed. Think of it as having little to no commute. We figured that for the price we are paying, we may as well be spending our time doing what we came to do – see the animals!
Pop over to Kenya. We didn't stay any nights in Kenya but we did cross over the border into the Maasai Mara region when tracking a pair of cheetah brothers. The border area is super cool and feels straight out of the Lion King. In fact, the new movie was filmed right there (rumor has it the actors & staff stayed at our camp) and the plains just get wider and more vast as you enter this area. One of my favorite pictures from the trip is of us with our right foot in Kenya and our left in Tanzania.
Splurge for a hot air balloon safari. We went back and forth given the astronomical price but in the end we were thrilled that we chose to do it. I mean, when else will you be floating in a hot air balloon above the Serengeti while sipping champagne? The birds eye view offers such a cool perspective and I would say it's worth the splurge.
Special shout out to the unbelievable staff at Ubuntu: Saiid – camp manager, Godson – our guide, Alfire – another guide, Daniel – head waiter, Eliyah – our butler, Alfonse – bartender, Hans – other waiter (Godsons school buddy), Goodwin – Head chef, Maleta – Masai warrior / guard. We miss them dearly!