Last week I shared one of our adventurous days in Aruba where we spent the afternoon basking in the sun and snorkeling around the coral reefs. Today I am going to share a different type of boat adventure that we went on, aboard The Pelican Aruba.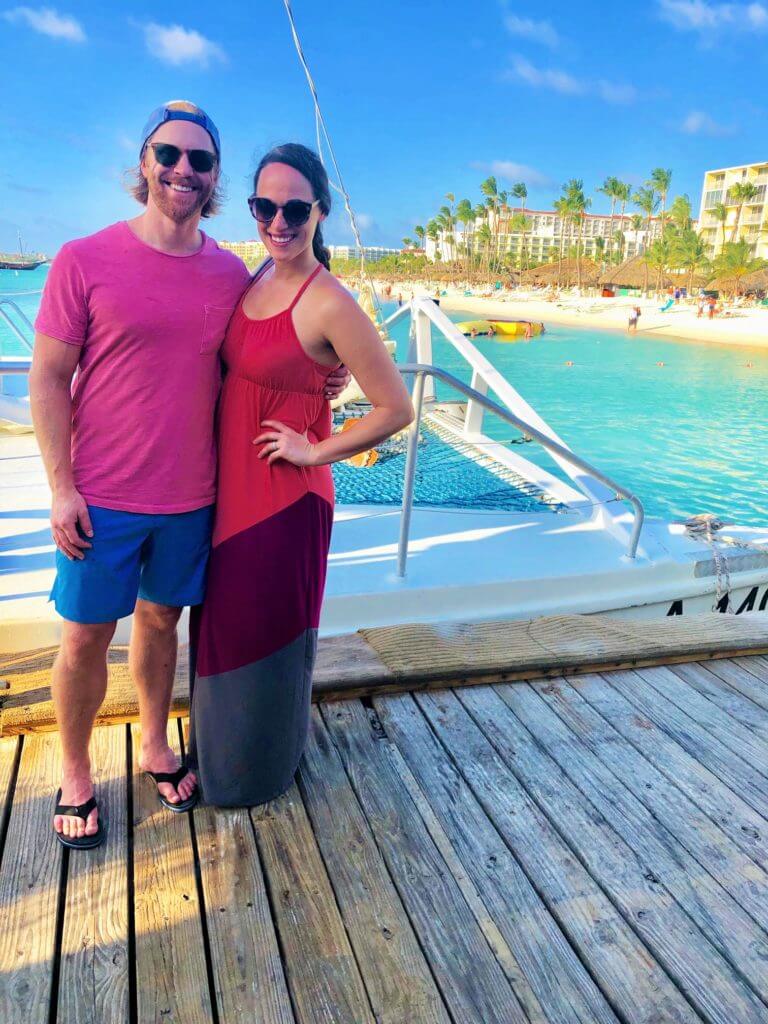 I've said it before and I'll say it again – life is better on a boat! Whenever we are vacationing in a tropical place or anywhere along the water, we try our best to spend as much time on a boat as possible. I am not, however, a fan of overcrowded, touristy feeling boats. Since we are not private yacht status, we opt for smaller boats with well reputable companies that are known for an intimate experience with top notch service.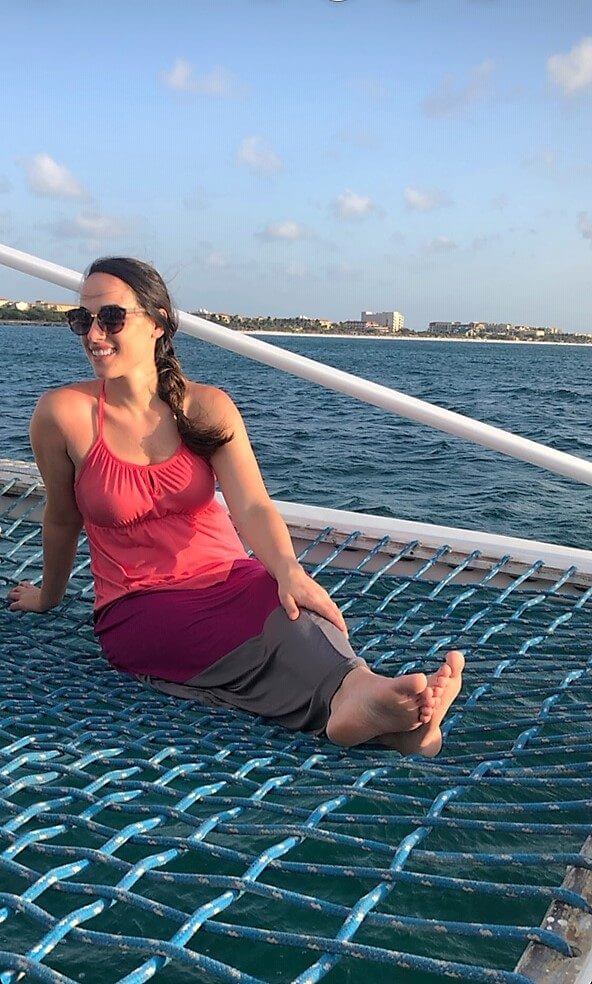 The Pelican Adventure departed around 5:30 from the main dock on Palm Beach – it is very easy to find and is conveniently located next to a bar / restaurant on the dock. We mainly cruised up and down the coast which was so fun – eating, drinking and the making new friends. The sunset view was simply spectacular. There is something about being on the water that makes the sky feel bigger and the colors more radiant. It was cool enough outside that we were comfortable in our coverups which was a nice change. Since this was a sunset cruise (and we headed right to dinner after), we were already showered and ready for the evening ahead. Heads up though -it's super windy (as is everywhere in Aruba) so dress accordingly.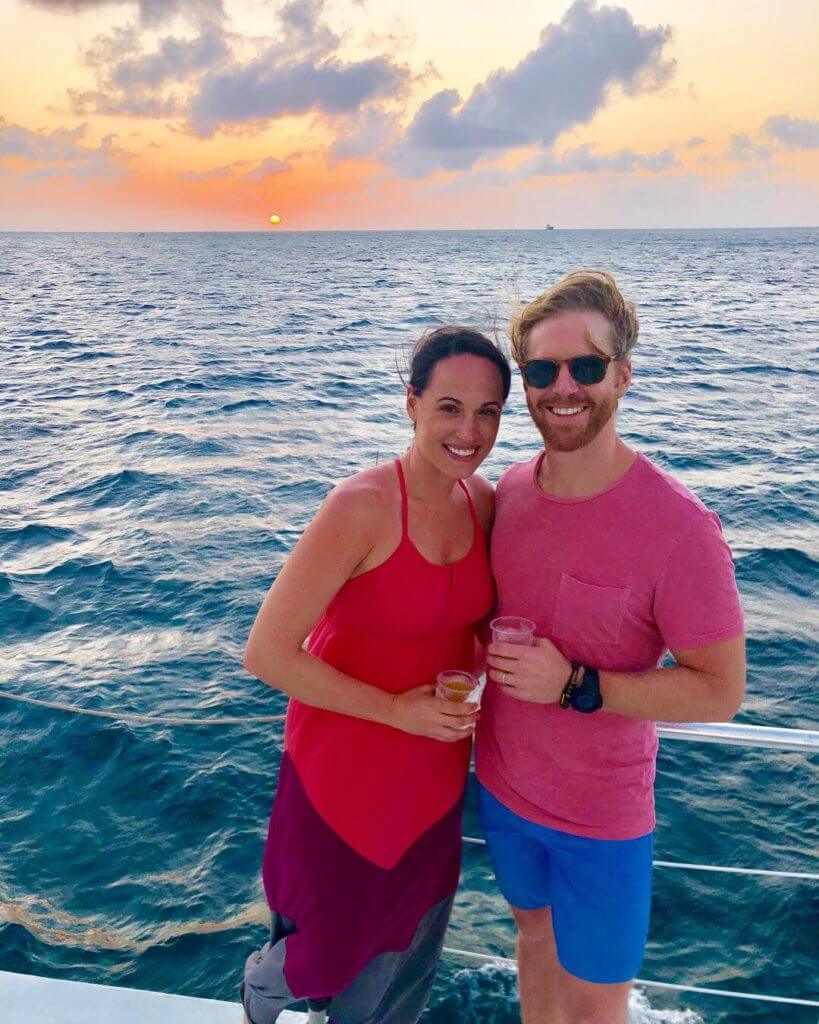 There were a few things in particular that we really loved about this boat and this company. First, we were able to book day of, which meant that we didn't have to abide by a strict schedule while on vacation (who wants to do that?!). We walked right up to the dock, asked if they could squeeze us in and luckily there was room! We also loved that there were less than 40 people on the entire catamaran. The boat is pretty large so everyone had plenty of room to sit, eat, mingle. We never felt crowded but also felt that it was pretty social. We met a fun group from Boston and some others from Rhode Island. It was no surprise that most of the people flocking South this time of year are from New England. Lastly, we really enjoyed the host. Unfortunately, I forgot his name but I must say that he did a fantastic job reading the crowd. As the Captain was pushing away from the dock, he did a big round of introductions and highlighted where all of the guests were from, which was a fun ice breaker. He then let us enjoy the sunset with some upbeat island music and then turned it up a bit once the sun was down and we had a few cocktails in us. All in all, a fantastic evening and I would strongly recommend this if you are in Aruba!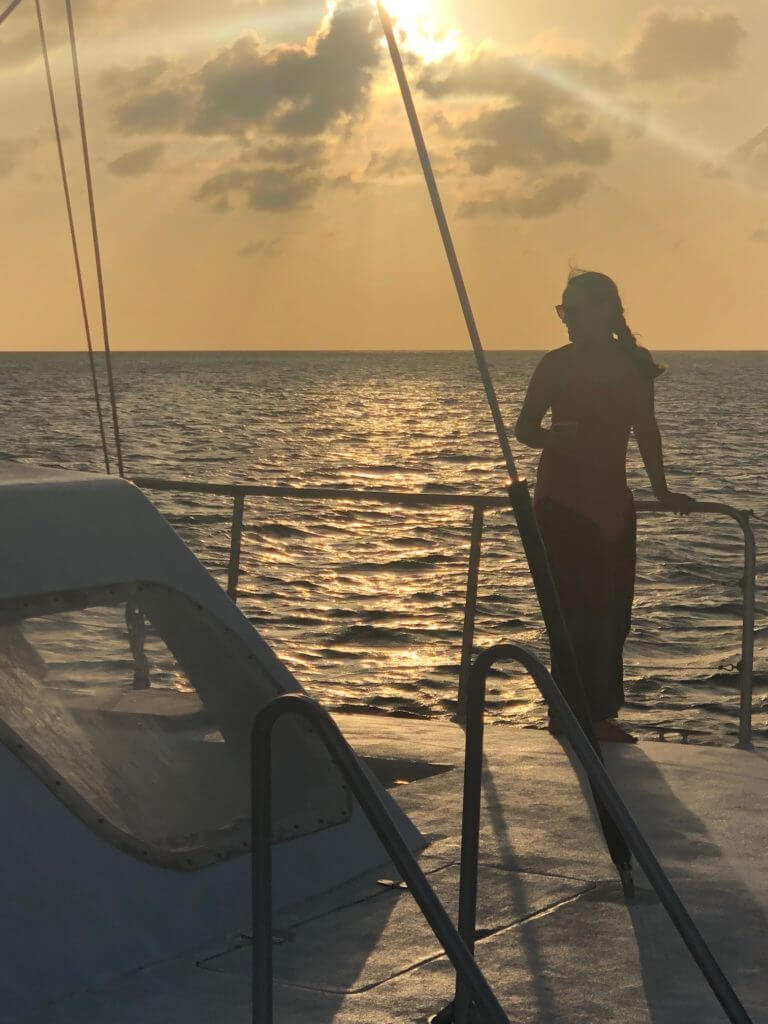 Thank you to Pelican Aruba for sponsoring this post. Though our trip was complimentary, thoughts and opinions remain my own.