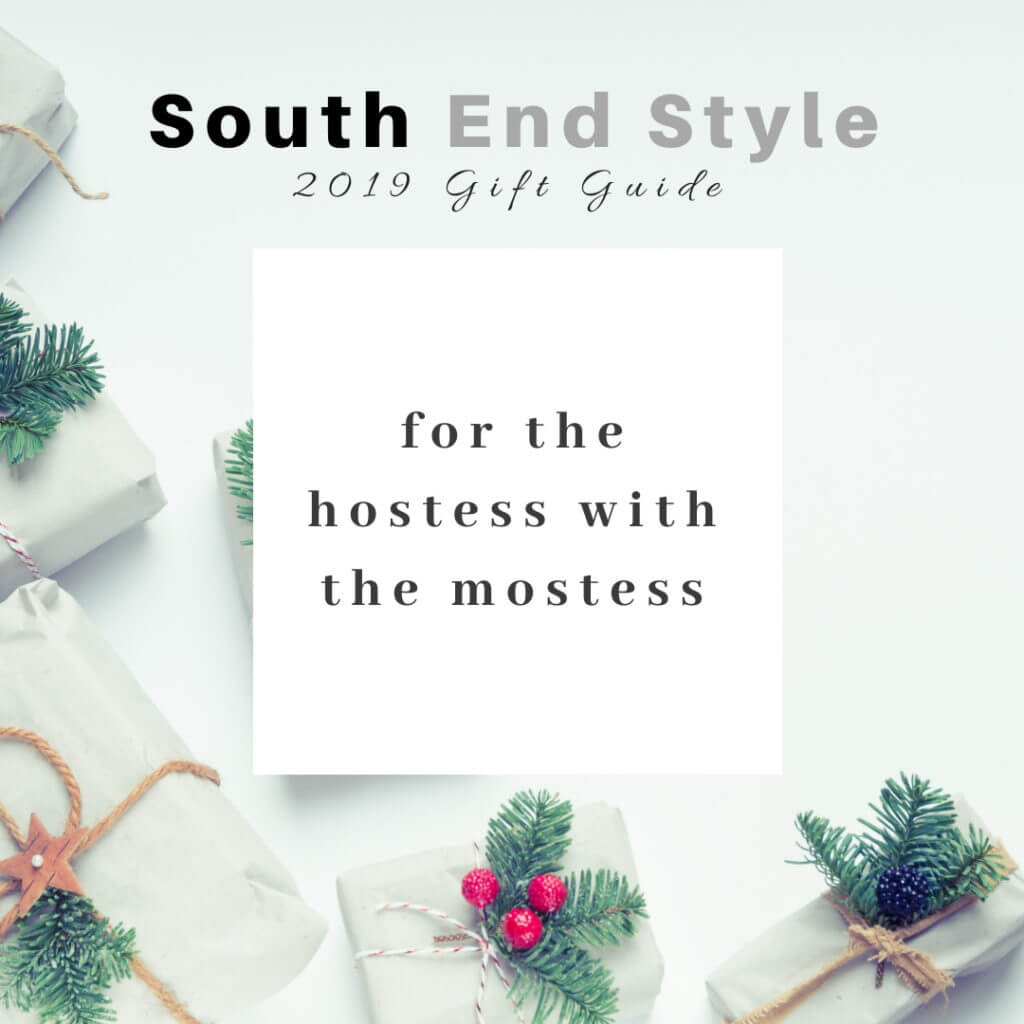 It's no secret that the I love to host. We often have dinner parties, football viewing parties, holiday gatherings and afternoon barbecues with friends. It's also no secret that the holidays can be stressful for many of us, especially if you're hosting friends and family for a gathering. Here are a few simple hosting tips to help you maintain a stress-free, enjoyable holiday season when you're opening up your home.
Prepare ahead of time. Getting organized and making a solid "to do" list is critical with any party, especially during the holiday season when we are all stretched for time. I like to make sure that I know when everything is happening so I can minimize the surprises. If you're doing all of the cooking yourself, opt to make a few dishes that can be done the day before (like pies). Or, at minimum, have all of the food prep done the day before. The less you have to do on the actual day of your event, the better!
Hire out help. Have a cleaning service come the day before your party. Maybe even have them come back the day after. If you're hosting for more than 10 people, consider hiring a caterer and/or bartender to lessen the amount of work you have to do. Whatever area of hosting brings you stress, think of hiring help in that category. The positives outweigh the negatives when it means that you – and your guests – will have a better time.
Keep it simple. Often times people get so stressed out with hosting because they're trying to do too much. There's no need to have a huge spread of food or an entire open bar if that's too much work for you. You could host a "festive brunch" or "dessert & cocktails" if you want ideas for a more targeted party. Whatever you decide, don't over complicate your event so much that it stresses you out. As with many things, the saying holds true: less is more.
Enjoy yourself. This should go without saying but you want to make sure that you are having fun yourself! Grab a glass of wine, have a few bites of food and soak up this special time of year. All of your guests will feel at ease if you are relaxed so do whatever it takes to make sure your energy is positive and chill.
There is nothing tackier than showing up to someone's home empty handed, especially during the holiday season. These gifts are in various price ranges, depending how much you want to spend and how long you'll be at their home. Many are also portable which is great for those of you (like myself) who will be traveling during the holiday season.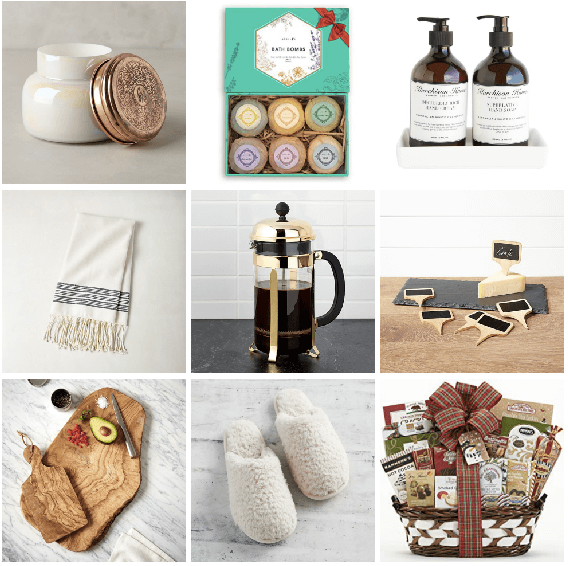 For more gift guides, be sure to check out last year's hostess gift guide and one from years back.