We have been here at my in-laws house by the beach for the past few months, waiting out the Corona storm and helping a lot around the house. One of the (many) projects on the list was to update the hall bathroom, which is shared by two bedrooms. We couldn't do any major upgrades (ex. tile, new shower) so we decided on a few ways to gain maximum impact with a realistic budget.
Here is the before picture: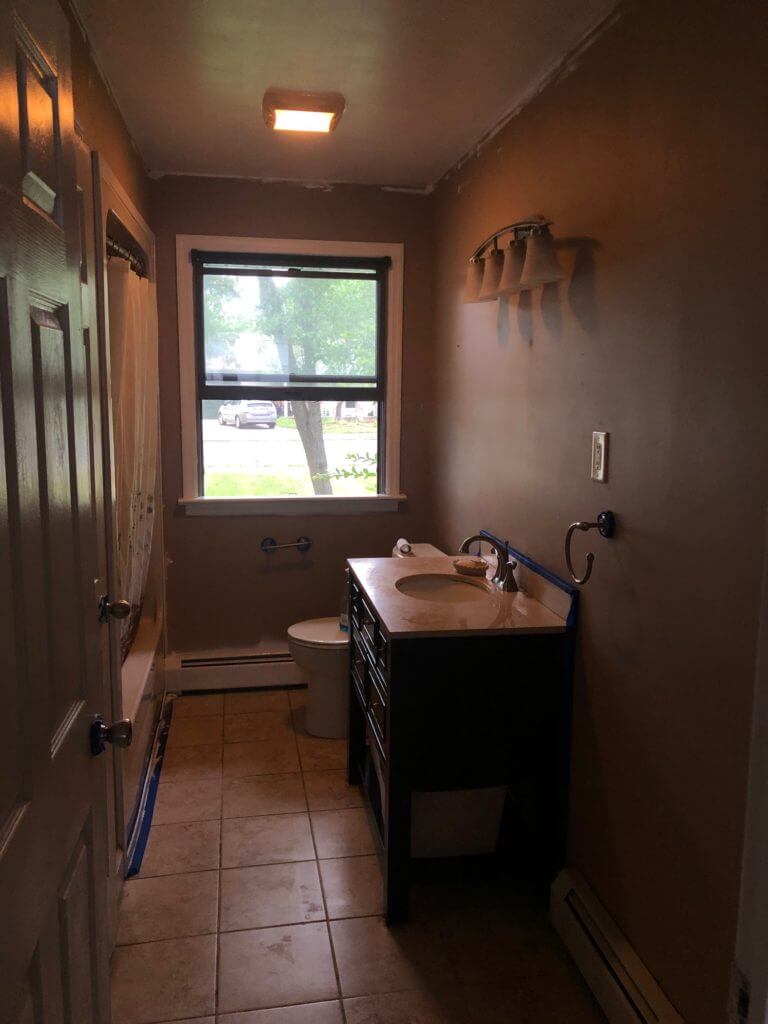 Here's what we did:
Painted everything – ceiling, trim, doors, walls (Sherwin Williams Repose Gray).
Painted the vanity – the brown was heavy and dark. The new white (Sherwin Williams Pure White).
Replaced all linens (shower curtain, towels, bath mats) with lighter, more neutral colors.
Replaced the brown blinds with brand new white ones – what a difference!
Deep cleaned the lighting – you wouldn't believe how much brighter it feels in there.
New artwork and accessories.
Here is what the space looks like now. We accomplished exactly what my in-laws were looking for: a bright, neutral beachy feeling bathroom. I'm really proud of the changes! The total came in under $300 and we did it all – shopping, painting, cleaning, install – in one weekend. What do you think?!