It has been a while since I put together a master bedroom design. We are giving our master a complete overhaul (I sold our bed and nightstands a few weeks back) and really craving something new. While I absolutely love dark, moody designs these days (like this master by Devon Grace Interiors), I get a bit stuck with bringing too much change into my own home. I'm monochromatic for life and more of a neutrals type of gal so I am making a valiant effort to get a bit bolder and less predictable with my design!
To me, the ultimate goal of a bedroom is always to have a serene, relaxing, luxurious feeling space. I stick with mostly all-white bedding and opt for clean lines with minimal visual distractions. Incorporating a variety of textures – via pillows, rugs, baskets – and pops of nature with plants helps round out the space.
I put together two designs as I am a bit torn in which direction I want to go. The first design was built around this bed as both my husband and I want a four poster bed, but one that is a bit more modern than traditional. I kept the design pretty classic while adding color in with the rug and pillows. The second is more of my "safety net" style design with a classic upholstered bed in a cream fabric. I am trying to go a bit outside my comfort zone with the antique blue nightstands which I think add some moody tones. Which is your favorite?
Option 1: Four poster bed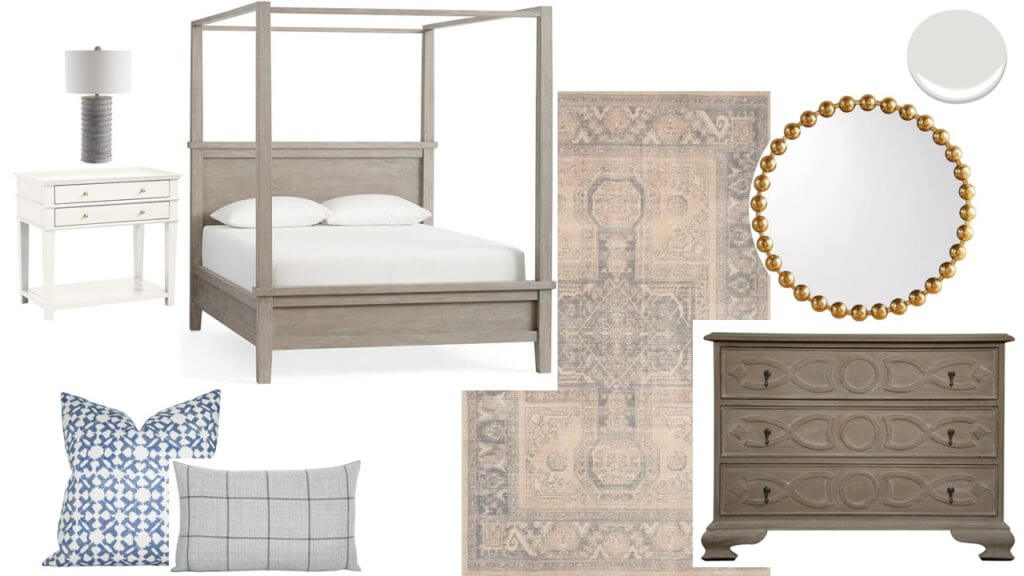 Option 2: Upholstered bed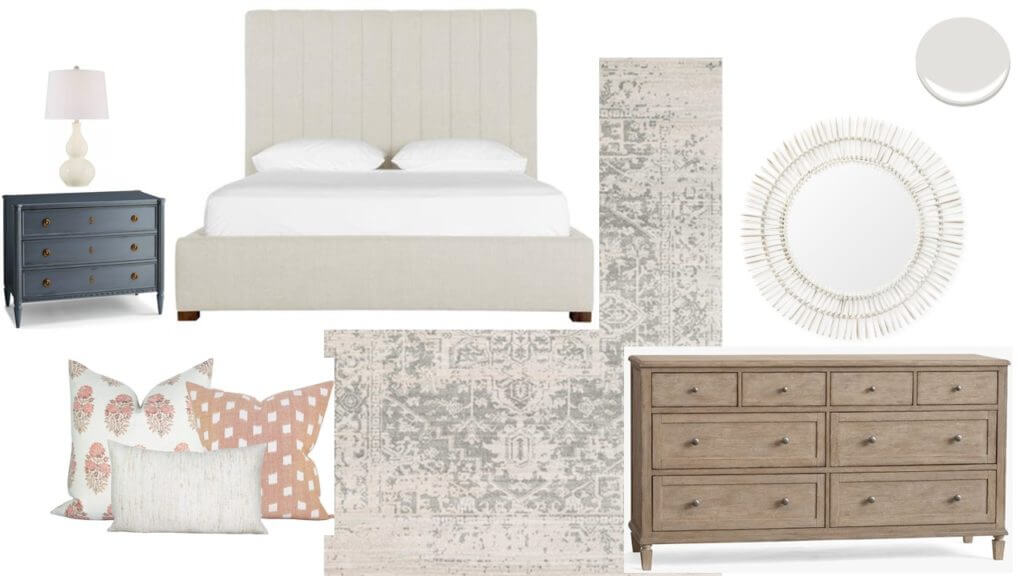 Option 1: canopy bed / nightstands / table lamps / dresser / patterned & window pane pillow / rug / mirror / wall color
Option 2: upholstered bed / nightstands / table lamps / dresser / pillows / rug / mirror / wall color