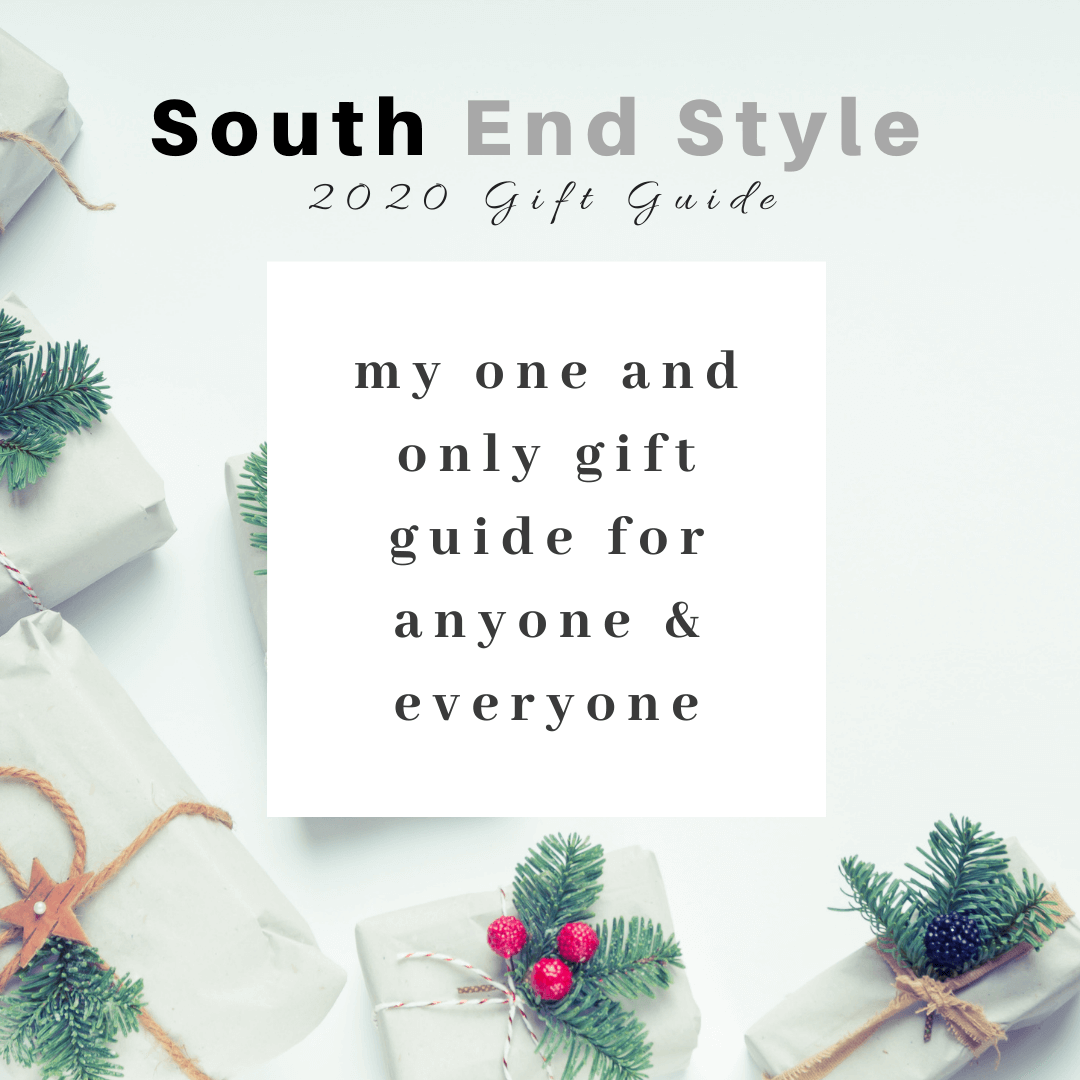 This holiday season may look a bit different for many of us, so I thought it would be a good idea to do a big roundup with all of my favorite things – fit for anyone, at any price point. Whether you aren't traveling because of the pandemic or you have a smaller budget due or you just want to focus on spending time with loved ones versus exchanging gifts, there is something for you here. We are keeping our Christmas smaller this year for various reasons – less family coming in town, a baby on the way, tighter budgets…and quite frankly, I feel a bit too old to ask for any gifts from family. I'd rather spend time together and save our money for a future vacation or dinner out together!
Stocking Stuffers, Gift Exchanges & Small but Thoughtful (all items under $25)
Often times the smallest category is the toughest. I find that sometimes people buy silly, impractical gifts that get repurposed or tossed because they're useless. Just because this gift is at a smaller price point doesn't mean that it can't be thoughtful and wonderful! Below are some items that I have myself and have gifted myself. They're wins, trust me.
Solid gifts for him, for her and for you (all items under $100)
There are many wonderful, practical gifts that can be purchased within the $100 range. Many retailers are having early sales so don't be a fool and buy something full price! I like to think of what is a functional, practical gift or what is something I know this person would love but they'd never spend the money themselves. If you can answer that question, your gift is a sure fire winner.
Splurge-worthy, special gifts (all items well over $100)
This year isn't the year that we'll be splurging on holiday gifts (after all, we have a baby coming in a few short months!) but if you are – I prefer gifts with thought. Anyone can buy something expensive and slap a bow on it, but there is something extra special about a luxurious gift that with a strong intention behind it. After all, let's not forget – it really is the thought that counts!
You can find my previous gift guides here.