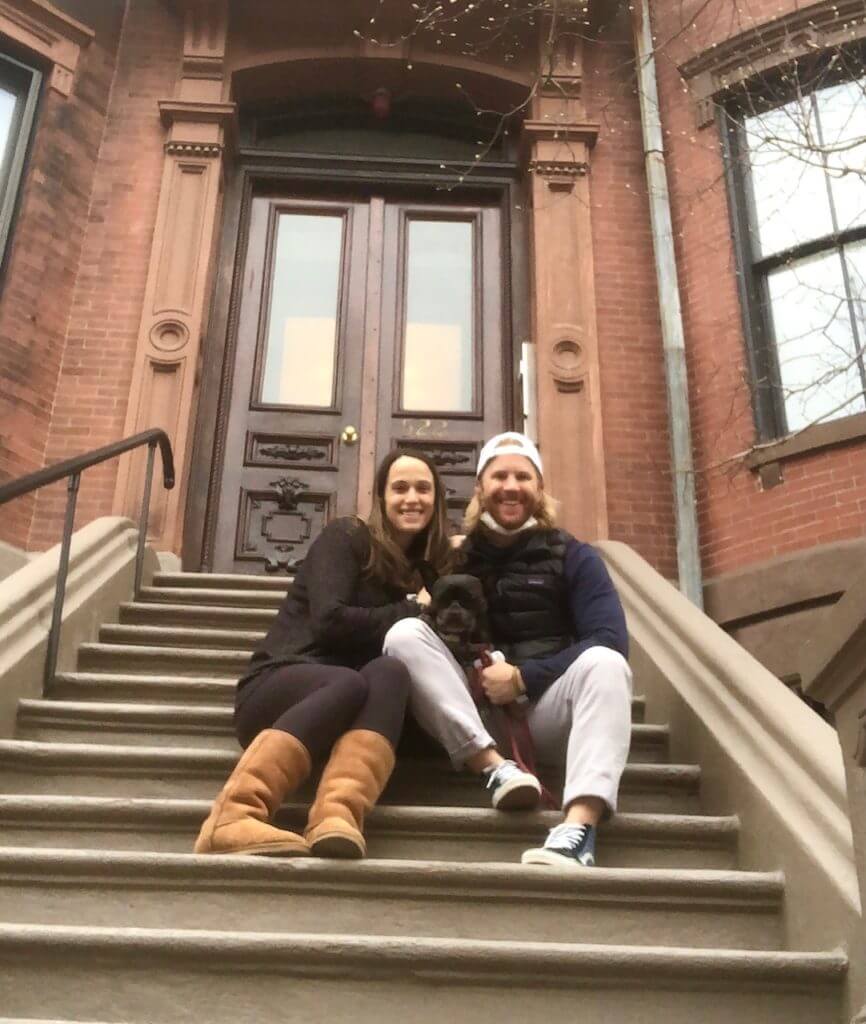 This year I am extra thankful for these two turkeys…and one on the way! This was our last picture we took in Boston – on the front steps of our beautiful brownstone. It is totally blurry thanks to the self timer but I love it. We are lucky to be moving over the holidays as we are spending Thanksgiving with my in-laws in New Jersey which will be the last time we are all together as a family before the baby comes. It is a special time for sure and really looking forward to our Thursday turkey trot (I've done one every year for countless years), making some special family recipes and enjoying time together. I'll be back next week with a 2nd trimester update as I start my 3rd one next week. I can't believe how quickly time is flying by! Have a wonderful, delicious, healthy Thanksgiving – however you are choosing to celebrate this year!
+ An overly indulgent, delicious Thanksgiving leftover casserole for those of you unsure how to tackle all those leftovers!
+ Or you could make homemade turkey soup on Friday (I think I'll do this!)
+ This cranberry pistachio baked brie is an easy last minute appetizer for Thursday.
+ Need some tablescape inspiration? I'm loving this neutral setup, the pomegranate color scheme here and this plaid, fall themed one.
+ Nordstrom has up to 50% off on Cyber sales. Time to stock up on gifts and wardrobe staples! My favorite suede booties, hanky panky undies, short Hunter boots and Zella high waisted leggings are all on sale.
+ Fellow chefs & bakers – great sales on the Instapot Duo (I use mine for slow cooking also), our beloved Nespresso Vertuo and even Le Creuset!
+ If you have a pet like me, the Shark vacuum is key!
+ The most delicious faux fur throws are currently 30% off!
This Week on South End Style