Initially, we were going to hold off on decorating our second guest bedroom since we have one that is completely ready for my MIL with a beautiful en-suite bathroom. However, that plan has changed due to an unexpected positive turn of events! We lucked out that our friends over at Tuft & Needle sent us an incorrect mattress for our first guest bedroom and were generous enough to send us a brand new queen mattress. Since we had a free mattress come our way, we decided to go ahead and get the room done. That said, I am torn which direction to go design-wise and want to get it done quickly so that I can check this one off of the box. The room itself is very large and has great natural light. The bed will sit between two huge windows and I will likely keep my Peloton bike in there as well when it arrives early Spring. The walls are Benjamin Moore Classic Gray and I'll likely do white/ivory blackout curtains. I want to keep the furniture pieces versatile as I'm sure I'll move things around in the future between bedrooms.
I have three designs – all quite similar but different in color and vibe. Truth be told, I like various bits and pieces of each design so I would love to hear which you would pick. See below for the design boards as well as the sources I pulled from.
Option 1: A bit more masculine: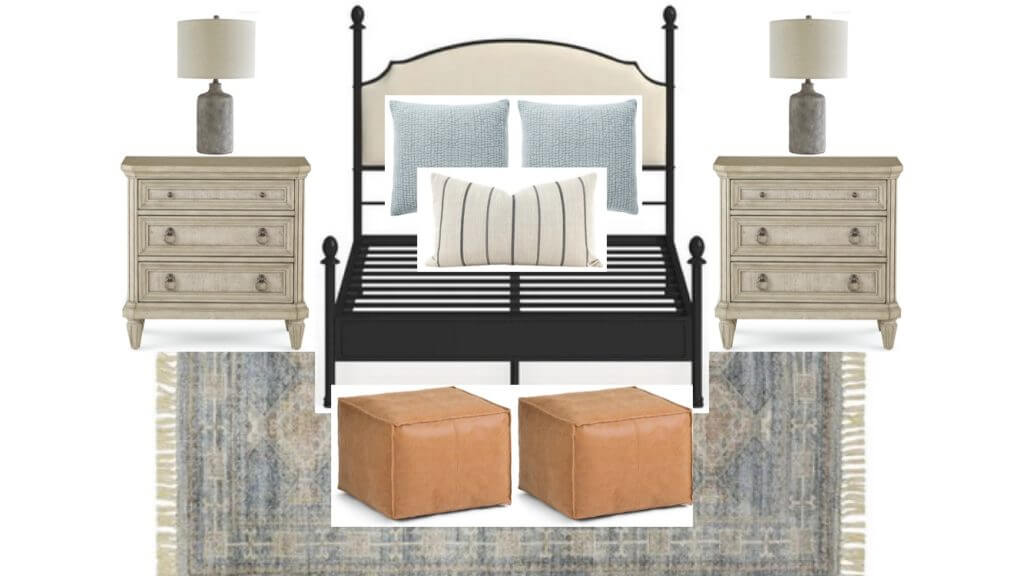 Option 2: A bit more feminine: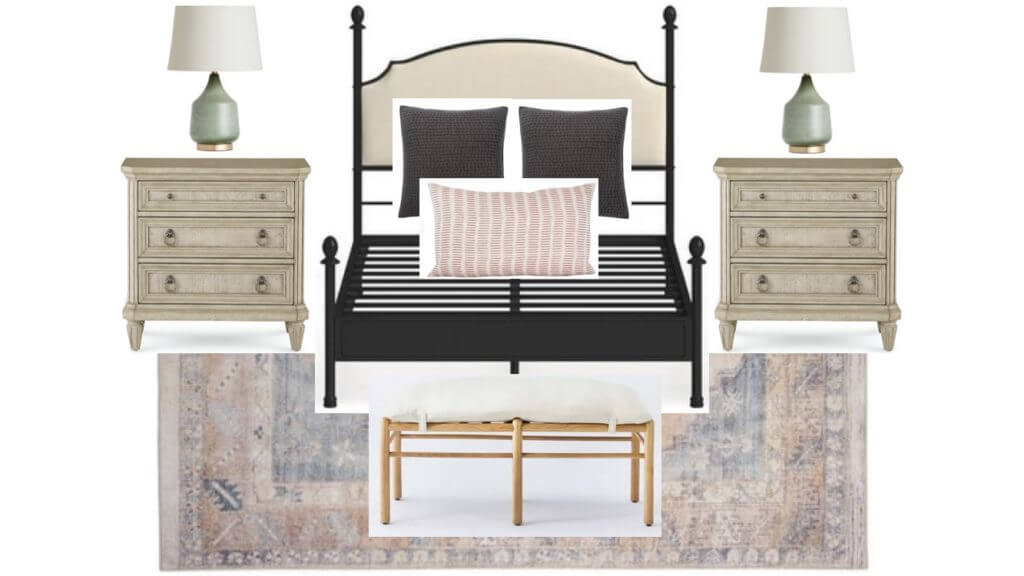 Option 3: A combination of the two (still unsure about lamps/pillows):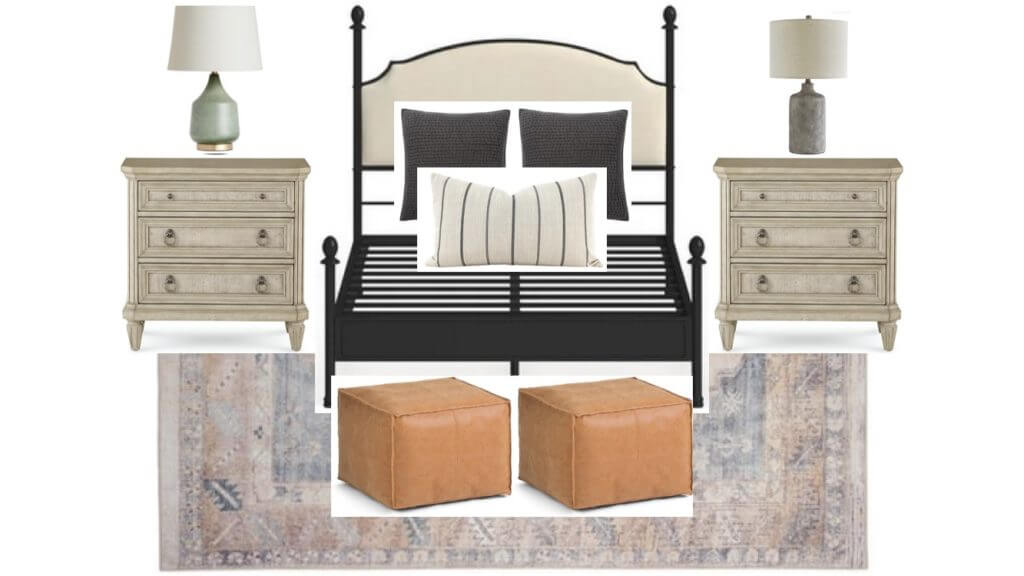 Side note: I now have 3 Tuft & Needle mattresses in my home and cannot recommend them enough. They are easy to install (come in a box), super comfortable and great quality.  I can't recommend them enough.
Sources: white bench (also comes in ottoman form)/ leather pouf / pink lumbar pillow / striped lumbar pillow / blue pillow  / gray pillow /