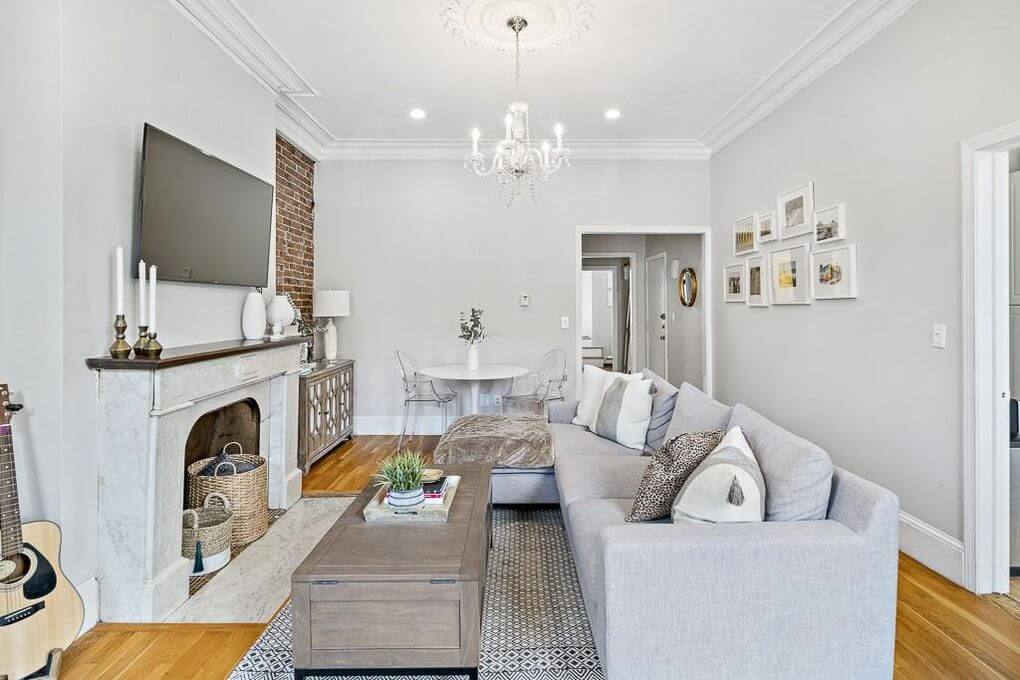 I came across this picture yesterday and it's so hard to believe how we lived in such a small space for so many years. On one hand, 700 square feet is all we needed and we made it work! Hey, that's city living. On the other hand, I cannot imagine trying to fit all of our baby items in this tiny space now that we live in a home 5 times this big. I miss Boston, but I am so glad we are in Atlanta right now. Next week is my last week of work before I start maternity leave so I'll be spending the weekend getting organized – shutting down my home office for now and prepping for baby. One of my besties is coming over to help me organize the nursery and get a few baby items in order. We've got a handy man coming to hang mirrors, change lights and install some custom closets. I love getting all of this stuff done and watching our house quickly turn into a home.
+ Eyeing this set of prints for the nursery.
+ I've had various friends say this is the best winter minestrone soup!
+ Though it's not my personal style, I am digging Dakota Johson's home – especially that pool!
+ I just bought this console for our living room – fingers crossed it looks as good in real life that it does in my head.
+ I made this dinner for my parents last weekend and it was SO good!
+ The new Studio McGee X Target line is amazing (as expected)! I grabbed this bathroom tray, this faux fern plant, a pair of these lamps and these large decorative baskets.
+ The coziest fleece pullover…and half off!
This Week on South End Style