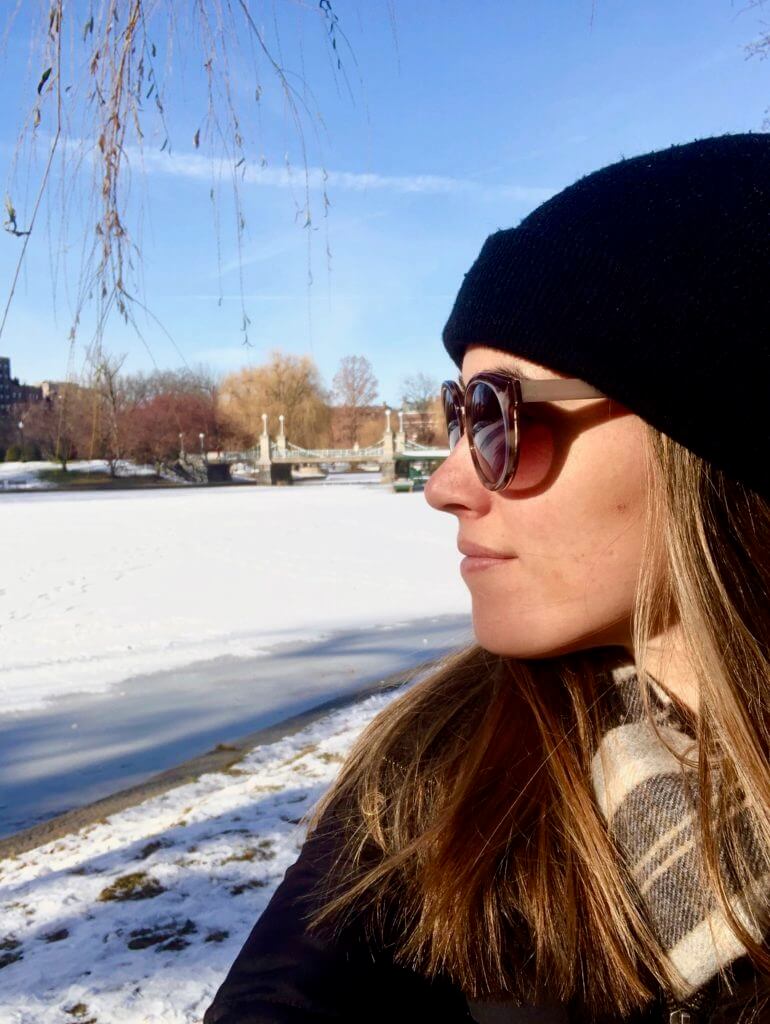 Looking back on 2019, I am amazed with all that we were able to squeeze into a mere 12 months.
Personally
2019 was a big year on the personal front. We moved (again) and I started a new job which were two very big life changes. Due to these changes, we had to really get organized and shift a lot of our priorities and our lifestyle. I've never had as much "help" as I do now, but it's truly the only way we can get everything done in the day. On the travel front we hit another bucket list item by going to Tanzania. It was a very big trip (both time-wise and financially) so we tried to limit the rest of our vacations for the year. This filled my heart up so much I cannot even express the impact that it has had. I am DYING to go back! We did also sneak away to Aruba to escape winter and I ventured off to Copenhagen with a girlfriend. Top that with about 10 trips to NYC, a few to Seattle and a couple to Austin – I earned my travel points this year!
Though we had so many great milestones in this area of life, it is definitely the piece that took the biggest hit. We just had so much on our plate that a lot of our friendships and family were put on the back burner. This is the number thing I want to improve in 2020. I hope to be better about calling friends, connecting with local friends, spending more time with family and being better about blocking time to go visit our loved ones who don't live in New England.
Professionally
Professionally, 2019 was my most successful year to date. I landed a job with a dream company and have been thriving in my role. I'm not sure I have ever worked so hard but it comes with great reward. I have very high expectations set for myself in the first part of 2020 with work so please send ALL of the good vibes my way. If I am able to progress forward, this could really propel my career which is very important to me. Especially with starting a family on the near horizon, we want to make sure that we are in a smart financial and professional place in life.
Blog-Wise
I certainly did not have as much time to dedicate to the blog as I would have liked in 2019. Towards the end, I've been on a more consistent schedule (posting on my regular M/W/F) but I hope to keep the consistency going! Content is never an issue for me, it's simply time. I won't publish a post unless I am 100% satisfied with the content, writing and photographs. Throughout the year I've had a blast partnering with my friends at Wayfair and some other local brands. Given my limited travel schedule, I wasn't able to partner with too many travel companies but I am hoping that will change in the new year.
On the design front, I landed an awesome client via my blog and helping him renovate his home was such an incredible experience. Our phase one included paint, flooring, lighting and some basic cosmetic updates through the entire home. As we enter in phase two (furniture and decor), I hope to be able to photograph rooms to share. The transformation has been amazing!
So, what's next?
This blog is such a creative outlet for me that I can't imagine not doing it. Sure, there are some great benefits like free items, paid sponsorships and complimentary travel but for me the best part is being able to write. I was a journalism major in college and I thoroughly enjoy writing. My day job is so high-stress and demanding that this is the "fun" part of my week. Given how fast life moves, I love that I have been able to capture our travels, adventures, homes, etc. One day I'll look back and have so much fun re-reading it all!
That said, I look forward to sharing more in 2020. We have some exciting trips planned in Winter that I will share travel guides for, of course. Aside from that, what do you want to see? Interior design? Travel? Recipes? Life? Feel free to comment below or send me a note so that I can keep you coming back. Without my readers, this blog would not be possible. So, thank you and cheers to another fabulous year!
Favorite (and Top) Posts of 2019
What to Splurge on While Renting
Experiencing the Great Migration + The Serengeti
Our Wedding Anniversary: 2 Years
Guest Bedroom Design Plan + Reveal
CopenHot: A True Danish Experience