The city of Copenhagen offers a lot to its tourists – there's great culinary, awesome entertainment, beautiful scenery and then there's CopenHot. We first read about the various hot springs / hot tubs / saunas that are all around Copenhagen, which makes sense since the city is pretty cold year round (average temperature is somewhere in the 40s). CopenHot sounded like the perfect experience as it allows you to enjoy being outside while staying warm – a win / win in my book! Here's how it goes: we had a scheduled time (ours was 4pm, the perfect time of day as it was pre-sunset so cooling off a bit) to arrive at the facility. Upon arrival, they briefed our group (roughly 15 of us total) and showed us where we could change into our bathing suits and how the CopenHot "Hot Days" experience works:
Step 1:
Jump into the Refshaleø harbour (where the water temperature is roughly 40 degrees!) – it's absolutely freezing but it's a Danish tradition so suck it up, jump in and jump right out! My suggestion is just to jump in, instead of torturing yourself by going down the ladder (like I did) – it's cold either way so may as well just get it over with!
Step 2:
Head straight to the sauna, where the intense heat warms you up from the inside out. From here you have a skyline view of the city – we only lasted about 5 minutes in here as it's tough on the lungs but much needed after that polar plunge!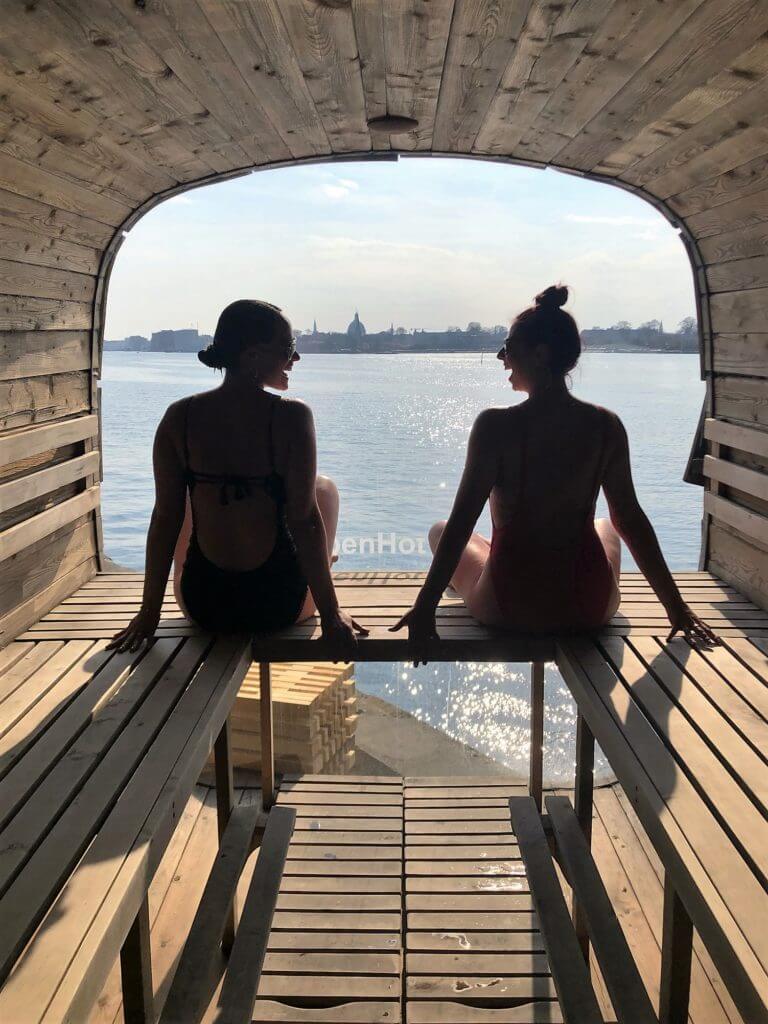 Step 3:
Enjoy an hour in the stationary hot tub, filled with sea water and heated with firewood. Here you will feel calm and relaxed, enjoying the sites and listening to music. The staff comes around to bring a refreshing adult beverage of your choice – such a treat!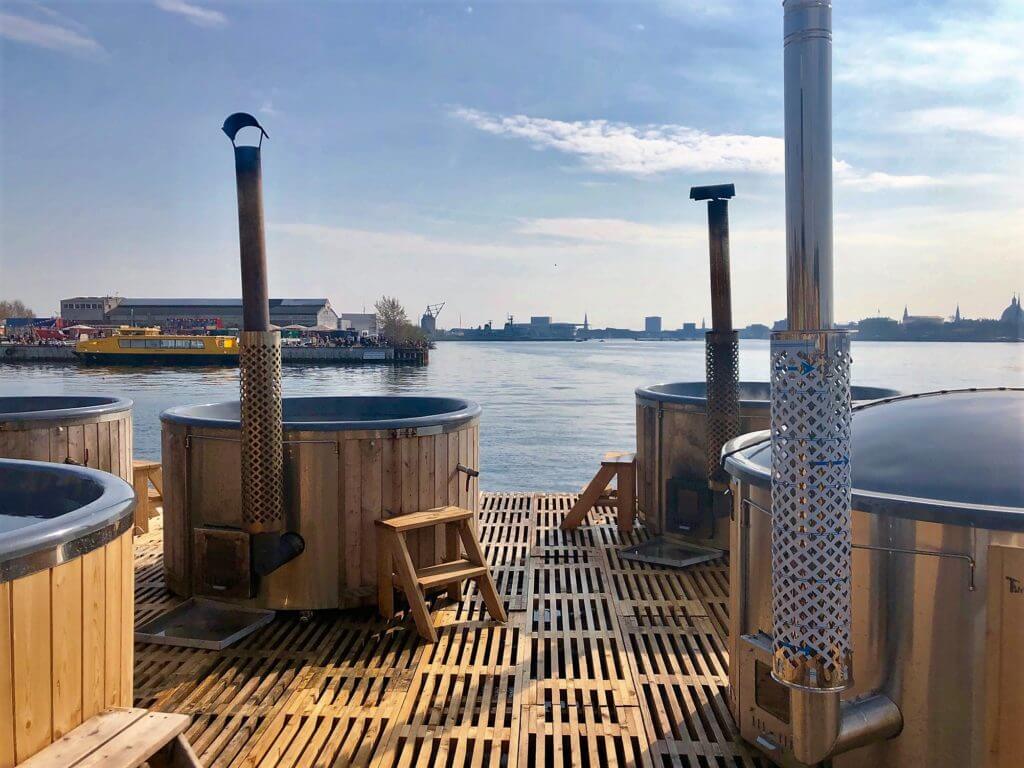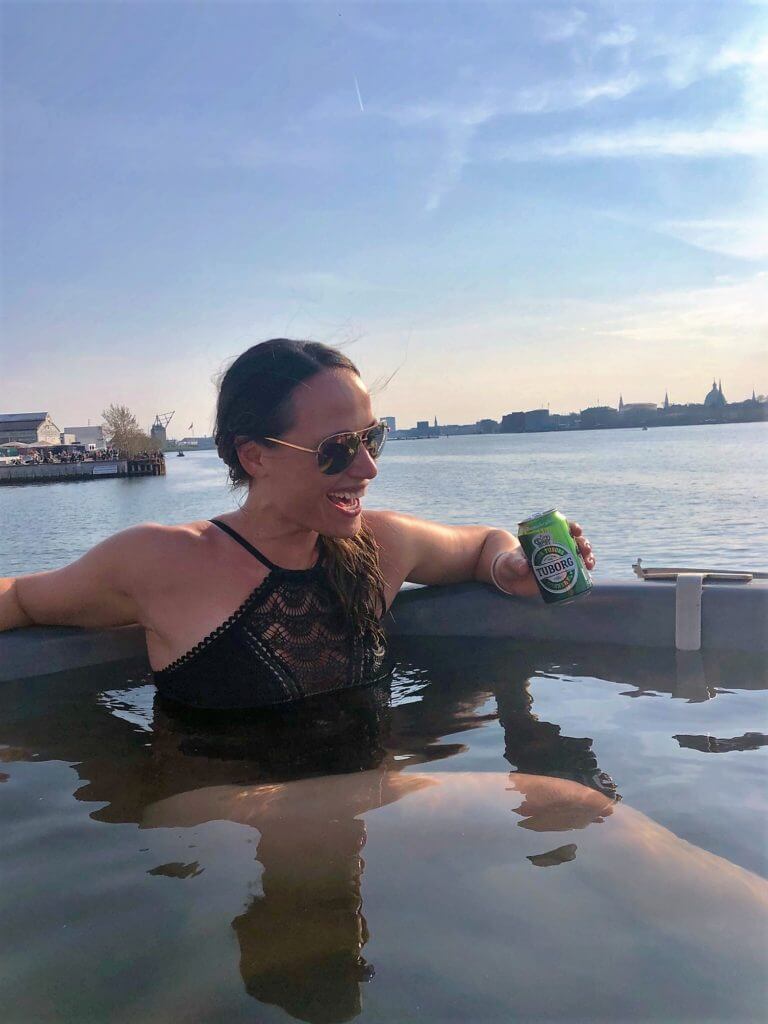 Our experience with CopenHot was truly fantastic – it was one of our favorite things that we did in Copenhagen and I cannot recommend this enough. When else will you jump into the sea in Scandinavia and then watch the sunset from a wood burning hot tub?! No matter what time of year you go, CopenHot is a must. In fact, I bet it's even better in the winter – I can't imagine how beautiful the harbor looks when the snow is falling!
Thank you to CopenHot for sponsoring this post. Though our experience was complimentary, thoughts and opinions remain my own.